Aging puerh tea is a hot-button topic. Wet or dry storage? Pumidor or Ziplocs? If you ask two different tea people for advice, you are likely to get very different answers. In this post, I'll explain a bit about why puerh ages, my personal approach to storage, and the differences when it comes to aging sheng and shou. I've also tapped some of my favorite tea bloggers and vendors for their expert insights into what to look for when aging puerh tea.
My intention here is to make a very intimidating topic for those new to tea a little less scary. I encourage everyone to do their own research and consult multiple resources before deciding how to store their own tea collection.
Why Puerh Tea Ages
Sheng puerh tea is different from other types of tea because of its processing. The leaves undergo fixing to slow oxidation, but this step is not completed in the same way you might see in green tea. The enzymes in the tea are slowed to a snail pace, but they are still active. This is what allows the tea to age and change over time. Compression also factors into this process since the leaves on the inner parts of a cake are not exposed to air in the same way as the outside. Bacteria and yeasts that naturally occur in the environment also have a part to play in this change. A young sheng's bright and sometimes harsh vegetal taste can mellow over time (given the right conditions).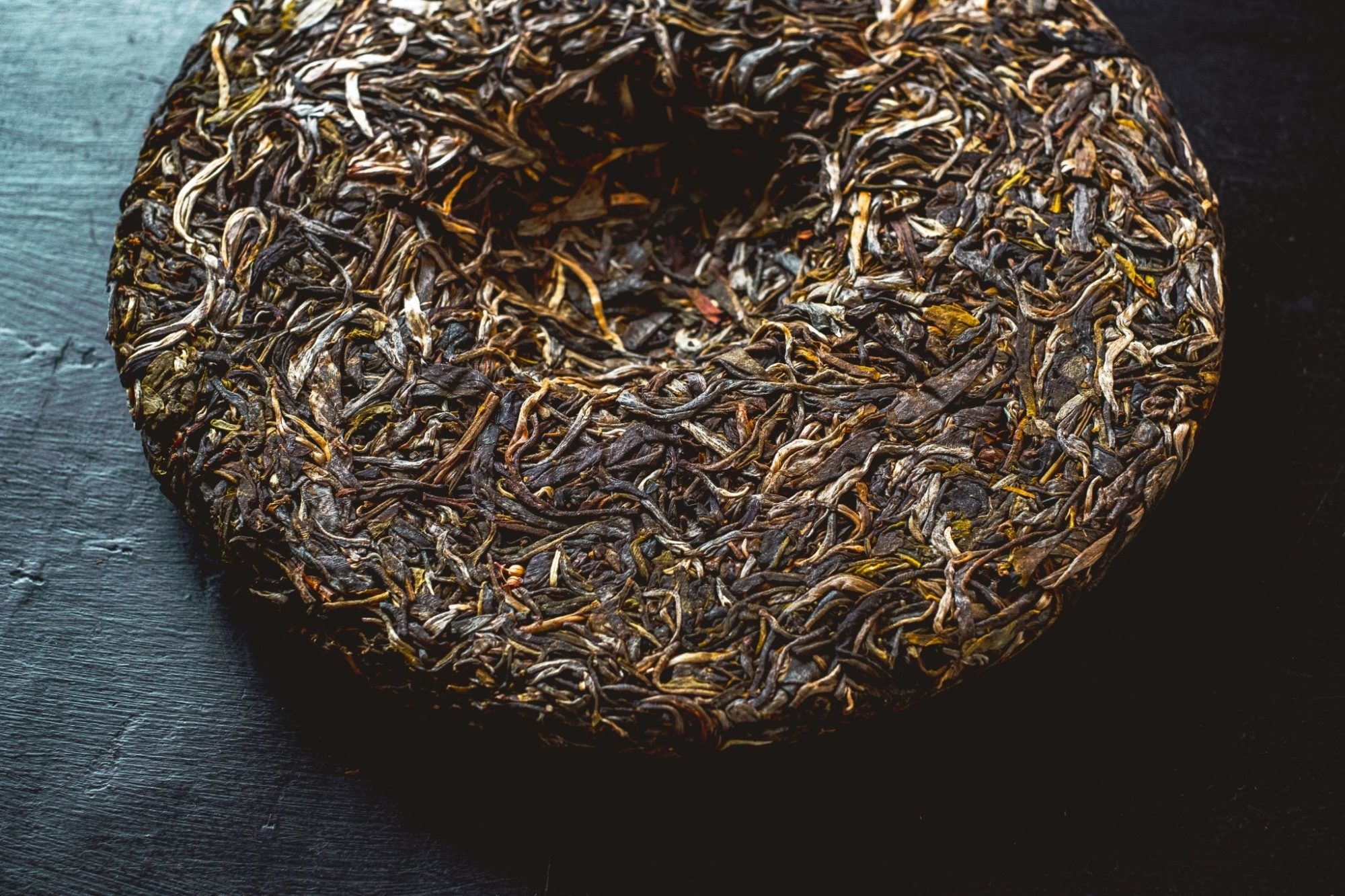 My Personal Approach to Aging Puerh Tea
My personal approach to aging puerh tea is…whatever floats your boat. Seriously! There are many ways to go on this subject, and none of them are right or wrong. What matters is you enjoy the way that your tea tastes. For many years I kept my puerh cakes displayed on a shelf or in Ziploc baggies. It wasn't until my collection started to get larger that I started thinking about setting up a permanent long-term storage solution.
My home puerh storage now consists of a DIY'd mini-fridge. I'm not super obsessive about it, but I add Boveda packs when I see the humidity level start to dip. It generally sits at 60% relative humidity. Experience has taught me that I do not enjoy the taste of traditional storage, so my goal is to maintain rather than rapidly age. I have definitely noticed that my teas are much more aromatic than they were before.
Like wine, puerh has developed a reputation that leads many to believe that aging always makes it better. I do not think this is necessarily the case. A good tea will taste good when it is young as well as old. A bad tea will always be a bad tea. No amount of aging can change that. If a tea tastes great now, I recommend drinking it now rather than risk losing some of that character in the aging process.
I am not someone who invests regularly in tongs or larger quantities of any one tea. There is so much out there to explore and I just cannot imaging committing so much to one tea that I prevent myself from experiencing others. I think this is a sensible approach for most people. A single standard-sized tea cake is 357g. That is a lot of tea! Unless you find yourself drinking through several cakes each week, take it easy. Buy what you like. Taste some samples first and take the time to really get to know your own preferences.
Aging Sheng Puerh vs Shou Puerh
It is important to talk about the differences between sheng and shou puerh when covering this topic. Young sheng puerh is fairly close to a green tea, so the leaves are still very fresh with many active enzymes. Shou puerh has been purposely fermented over the course of months instead of years to replicate the effects of aging. This causes a more immediate breakdown of the leaves. That's not to say that you can't age shou puerh, but you cannot expect the amount of change to be nearly as dramatic. The range of flavors is narrowed because of the chemical and microbial changes that have already occurred.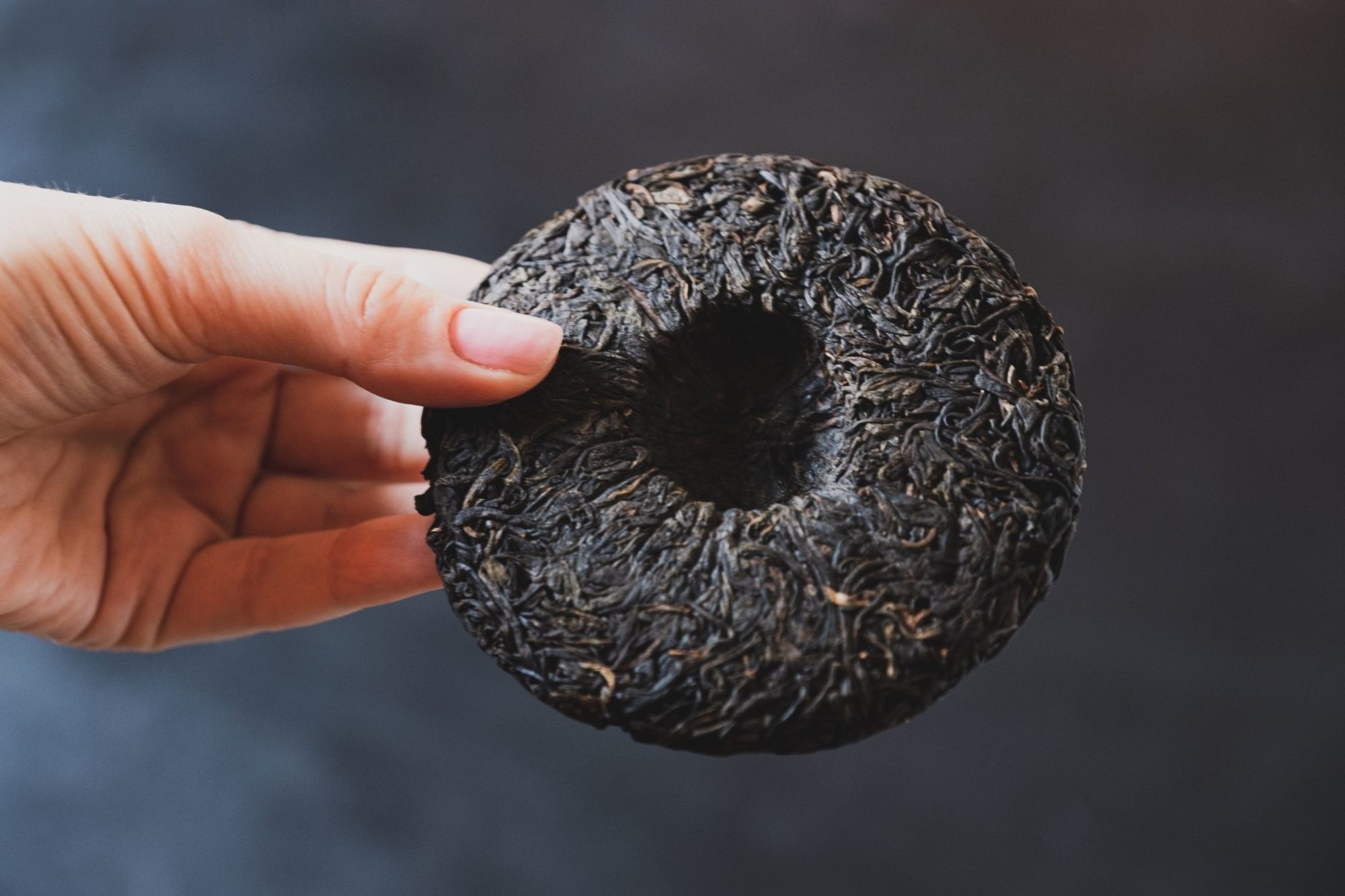 What to Look for When Aging Puerh Tea
This is a very complex and sometimes controversial subject. Rather than give you more of my own thoughts, I thought I would tap some of my favorite puerh tea vendors and bloggers to share their thoughts. There's a ton of info here, so I've separated each comment with different colors to make them easier to read. Thank you to everyone who took the time to contribute!
If a person is new to puerh, the best way to learn is put away a piece of every beeng or brick you drink, and try it again in a few years. See if you like how it is changing, and let that guide your purchases. I look for highly bitter teas with few reddened (oxidized) leaves.

Cwyn's Death by Tea
While the online discussion over which teas age well is full of ghost stories, my best advice for beginners is to keep it simple when seeking teas to age. Most Puer teas will continue to evolve over time, even those with differences in processing. If you are choosing teas that you enjoy and storing them in reasonable, middle path conditions (not too wet, not too dry, etc), they will be unlikely to suddenly turn into an unlikable mess.

Aging tea, even with a great deal of experience, requires open-mindedness. You never know exactly how a tea will evolve. Enjoying the evolving characteristics is part of the fun of aging tea. It's an exercise in life; If you've got rigid ideas of what will happen in the future, you're going to have a terrible time. Stay open to enjoying surprises.

White2Tea
Puer storage is a pretty deep rabbit hole, but I probably don't need to tell you that! In our situation where we buy fresh maocha for pressing, the criteria are probably a little bit different than customers further down the line who are trying cakes that are weeks, months or even years old.

Ultimately, we look for the same things in a tea for aging as we would for one to drink young. The biggest thing is the presence (or hopefully absence) of any defects or issues with processing. Taste-wise, one of the most obvious red flags would be smoke or a burnt taste – aside from the natural and more pleasant smoky quality of some Bulang teas. If a processing defect like this is found in fresh maocha, it will also be there later.

After that, it's mostly about having a good depth of flavour and something interesting to it. Many people cite bitterness as a good indicator for ageing, which isn't necessarily wrong, but it's only one aspect of a tea. Being bitter and rough doesn't guarantee a tea will outperform something that is comparatively gentler in younger age. They'll just be different. Yiwu produces some of the least bitter and softest teas in Yunnan, and there are plenty of examples that have aged very well.
A good puer for aging doesn't have to be unpleasant now. However, if it is unpleasant now, I wouldn't hold on to it with the hope that it will be great down the road. It could change for the better, but as drinkers, we're not the type to stay in a bad relationship and hope it gets better.

There is also more and more talk about puer that is intentionally processed to be more acceptable and easier to drink when fresh or young, at the (possible) expense of aging potential. This could also be considered a defect to look out for, and would be the only case where one should try to drink it quickly rather than store it. These teas can either be processed at too high of a temperature, fixing the tea similar to a green tea, over-wilted/oxidized, or over-rolled, causing a more overwhelming fragrance and reduced bitterness.
In my eyes we're not even talking about puer at that point, though. This is not something we see too often though. It could be an issue if someone didn't have much experience sampling maocha though, as some of the initial fragrance of these types of tea can be a bit pleasing up front.

Everybody's intention, expectations, climate, and ability to age puer can also differ though. Personally, we like to try teas periodically and enjoy the subtle (and sometimes not so subtle) changes over a few months or years. Even if a tea has a flat period (and all puer have their ups and downs), it's part of the story of that tea, which we find interesting. We also store our teas in relatively dry conditions as we want to preserve as much of the character as possible. But this is just our preference.
If someone really dislikes young sheng under 5, 10 or however many years and just wants to stash a cake away for the very long-term, they may be willing to take on something that is less pleasant when it's young and hope that it pans out. It really depends on the individual's timeline and storage conditions.

Another issue with evaluating today's teas for storage is that the quality, picking standards and processing of tea has changed in the last few decades. A generic Yiwu cake from 1999 vs. one that was pressed this year might be wildly different after an equal amount of time storage. This makes it difficult for anyone, even those of us with front row seats, to know exactly how tea from this year will be in 15-25 years.

Bitterleaf Teas
Overall, age doesn't improve nor fix a bad tea, so I find it is best to age a puer that is of good quality that you can comfortably afford. Another thing to consider is your personal taste and what storage or qualities you like in an aged tea, then reverse engineer it and find a comparable tea that is young. More often than not, light and sweet tasting young sheng puers are intended to be consumed young than be aged, so I personally go for a stronger, bitter, and highly aromatic tea profile.

Oolong Owl
It's a big subject and so many variables come into play and ripe and raw, as you know, are also two different animals as is the decision to blend or do single leaves. Let's see if I can just free-form this on the keyboard and make any sense.

For many folks, who aren't going to be able to dedicate good storage at home, I don't really recommend buying large amounts of teas. There is so much that goes into good storage and while I do see people cramming boatloads of cakes into the mini-refrigerators converted into what is oft referred to as "pumidors", it's just not really optimal as there is little breathing room, airflow.

Having a hundred different cakes in one tight space also means that they will gather aroma from the surrounding tea, melding flavors and such. This is especially true when folks are trying to age both raw and ripe together.

Different styles/types of cakes need some space from one another in order for them to each do their thing with aging/breathing or they suffer from what I call "coteapendence" and after a few years, you can't tell them apart.

Now, as far as selecting teas as good candidates for aging – Ripe: integrity of the ripened leaves is very important to me. Leaves that will not age well are ones that have been left lifeless by too long/too hot. Many leaves are not as much ripened as they are nearly composted and this renders the leaves lifeless, with perhaps the veins of the leaf intact, but the meat of the leaves nearly translucent. These leaves will not age well and will further fall apart during steaming and pressing, with no capability to improve with time.

So for me, visual inspection of a batch of leaves (be it raw or ripe) is vital and will be the first thing I use to accept or reject a batch. The integrity of leaf for both and for raw, I don't want leaves that appear burned, too yellowed or broken up.

Aroma, both of the dried leaf and of the rinsed leaf is what I work with next. One gets to know with experience the smell of ripe leaves that will never rid of their post-fermentation smell (the fishy, briny, heavy mushroom aroma). A little of that can really go a long way and is usually indicative of a batch that has been mismanaged. Rare are the people who want their ripe tea smelling and tasting like they are drinking the smell of a fish market.

With raw, I watch out for smoke smell, ashy aromas, indicating burned leaves, fired at too high of a temp.
If the leaves have passed the visual and aroma tests, then I put them through their paces gong fu style, 7 grams of leaf in a 100ml gaiwan – I want a young tea to kick, have a bit of a bite without making my tongue so dry that it feels like sandpaper. Some purple leaf raw takes several years longer to get toned down than a green leaf raw.

Basically, if I can use a loose leaf tea, raw or ripe and dig all the aspects of it when young, I know that if stored well, the tea will be as good (and often better) as it ages. If I can't stand a leaf young, I don't want to age it. I know that a nice bite will mellow with age, the leaf will sweeten up.

I really do believe in telling tea drinkers to experiment with the many variables (water temp, amount of leaf, steeping times, water type). The idea of hard and fast rules doesn't lend itself well to people really finding for themselves what a certain tea can do for them. How often I've heard people say, "I know I'm *supposed* to use boiling water on pu'er but I really like it at 195º" or the opposite.

As a matter of fact, when I'm trying new leaves in order to come up with the next pressing, I'll throw the kitchen sink at them, tweaking water temps, steeping times, etc. as I know that life doesn't always guarantee people the luxury of being able to control every aspect of the brewing process. Does it taste great grandpa style? I sure do want it to.

Really, I think it's about having fun with the leaves one has, knowing that by tweaking a few variables, it can be made into a good cup.

**** I would add that if you really don't like a pu'er when it's young, you don't want to buy a whole bunch thinking that a few years is going to make it into something that you'll enjoy. That's an expensive gamble for vendor and consumer alike.

As a vendor, as much as I'd like to afford pressing cakes and then waiting a year before I introduce it to my customers, that's just not an option. I say this because often, a brand new cake (one pressed in the previous 1 to 6 months) is not really representative of what it will be after a year of aging/settling in.

In the beginning of doing my own pressings, I was truly flabbergasted when I would see just how much the steaming/pressing/curing would change the leaves, wondering if my grower sent the wrong leaves to the workshop. As the tea would age, I'd once again recognize the flavors and aromas that were present in the pre-pressed leaf.

I see many people new to pu'er get excited about the idea of aging tea, the mystique of pu'er drawing them in as they load up cart after cart online, thinking that life will be better for that (and it might be). My advice for new folks, take your time, tweak variables, find out if you even like pu'er tea before you buy into it. Pu'er is not some tea you "graduate" to and for many just isn't a desirable drink, aged or not.

Play in the world of tea, knowing that it, like life, is one big experiment – tweak variables, check outcomes and be prepared to have your tastes and desires change as you go. Life's too short to sit around drinking something you don't care for now and you might not be around to see what a pu'er is like in 20 years.

Mandala Tea
One of the most fascinating parts of puerh tea is the idea that it will get better with time. Puerh has a unique biological process that other teas don't have. Will all puerh get "better" though? If not how do you know which ones will? That is a complicated question that has been discussed at length at tea tables around the world for decades, if not centuries.

There's only a finite number of people who have first hand knowledge of how a specific tea might age. These people have worked in puerh production over the decades and know what the tea tasted like when it was first processed. They've monitored them over the years and watched their progress. During our travels we've spent as much time with the old masters as we can to glean from their wisdom.

We've only personally aged puerh tea since 2012. Our direct experience is limited. We don't have all the answers. We do however have a set of principles that guide us when we are analyzing teas for purchase and blending.

There's this modern idea that young sheng puerh needs to be borderline undrinkable to ensure it will age well. We don't entirely agree with that. The idea has roots in the notion that a strong bitter tea will continue to create a balance in experience as it ages. The hope is that the bitterness mutes over time. I believe that is part of the answer but feel that it is more complicated. We have had aged teas that were still intensely bitter so we know that bitterness won't necessarily fade. We've also had aged teas that were incredible and the producers told us it was never a bitter tea.

What we look for is a tea that has a unique complexity. Something that engages the palate in a memorable way. We feel that body and emotion is important. Aroma and flavor are the first things to change so you can't count on them as an indicator. You have to start with quality tea that is exciting. Each year we drink probably 9 boring teas for each tea that we choose to purchase and sell. We've drank many aged teas that just tasted old. There was nothing else there. They were boring teas. It's not hard to imagine that they were boring 30 year ago when they were young.

It's like the old adage "It's not the destination, it's the journey!". Don't hyperfocus on what the tea will or won't be like in 30 years. Find a tea that you are excited to drink now and take the journey with the tea over the decades. The journey is the destination!

Crimson Lotus Tea
I hope that this article has helped you to understand a little more about aging puerh tea. It is important to keep in mind that the world of tea is constantly changing. When I first started my blog, puerh storage was not even something that most tea drinkers knew that they had to consider. Accessibility to these kinds of teas outside of China has also increased dramatically since then. I'm sure that we will see even more changes in the future as the science of tea evolves. How exciting!
What is your approach to aging puerh tea? I would love to hear from you in the comments below!
Pin It for Later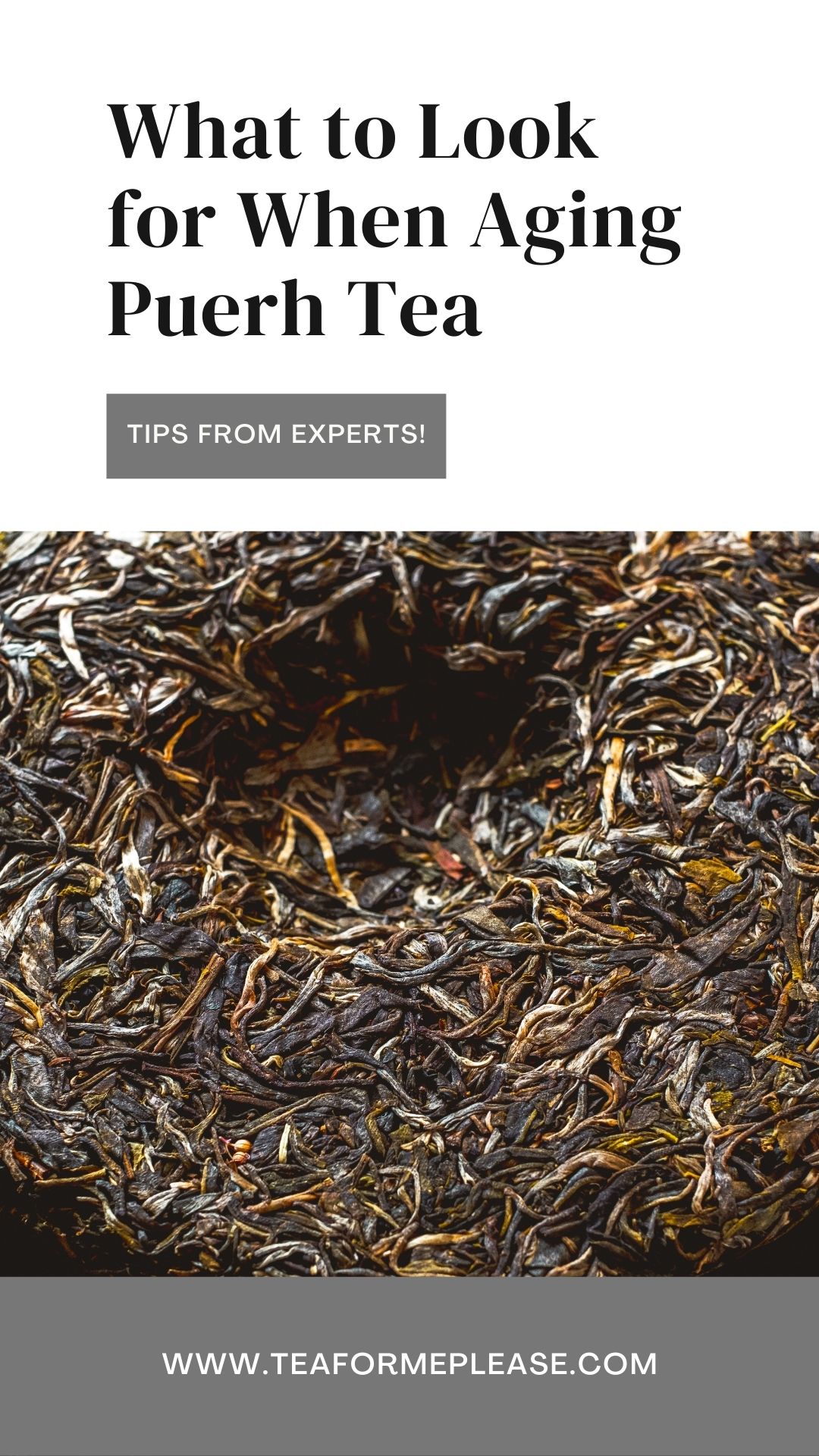 Help Support This Site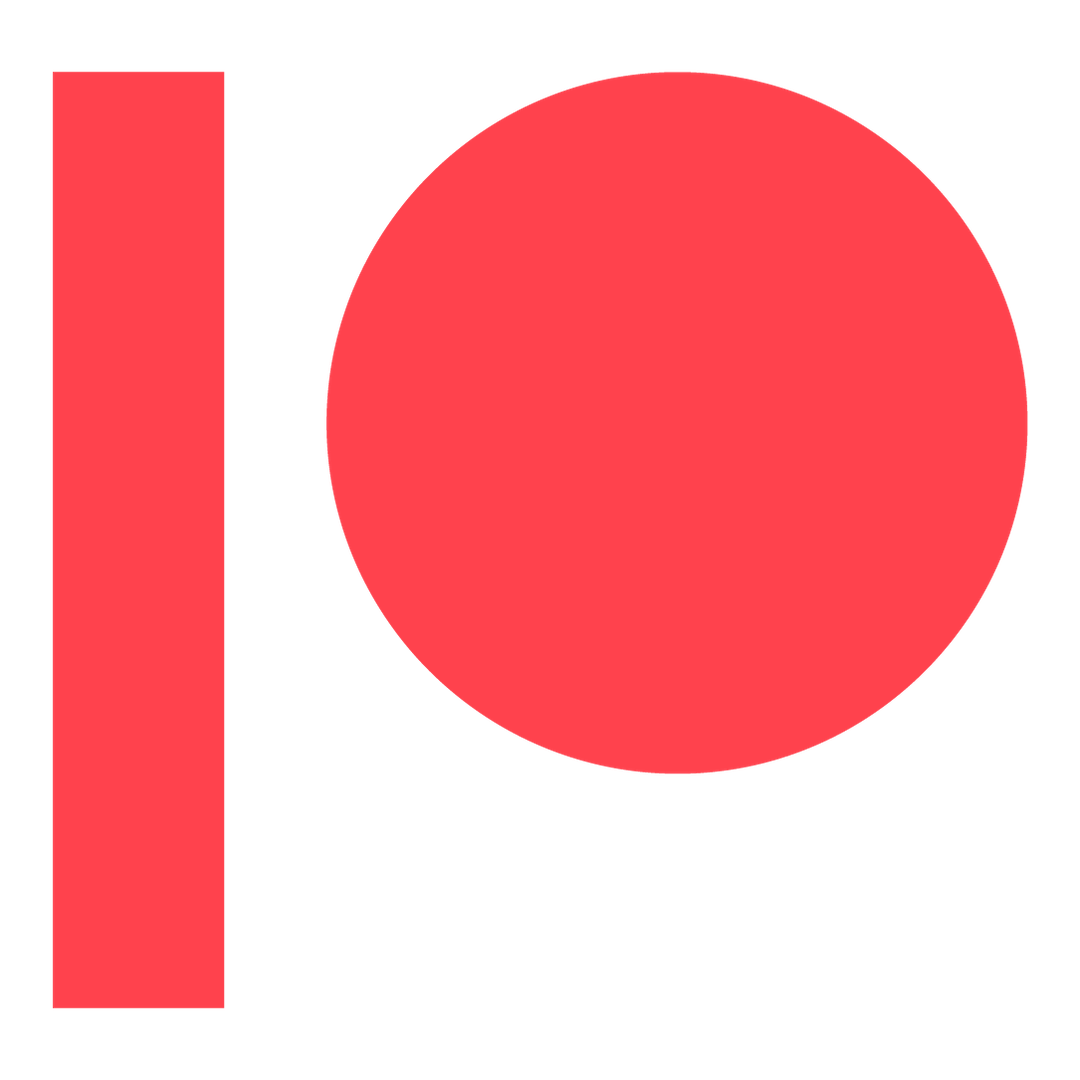 Access exclusive behind-the-scenes content, my private Discord server, surprise quarterly packages, and more!