One of my favorite things about tea is that it has connected me with people from around the world. When I received an email from Udena, co-founder of Kaley Tea, I was very excited to try their offerings. The tea garden is located in a rural village in southern Sri Lanka. You might also know teas from this region as Ceylon, which was the country's name before 1972. It is surrounded by many forests that eventually merge with Sinharaja, Sri Lanka's last viable area of primary tropical rainforest.
In this post, I'll be reviewing three options from Kaley Tea. These teas were prepared using a ceramic cupping set and full boiling water with an infusion time of 5 minutes.
Enchanting White Tea
The white tea's name certainly seemed appropriate. Just look at those leaves! Their slightly stripey coloring reminded me of tiny garter snakes. Enchanting White Tea brewed up a bright amber color with nice clarity. The taste was fruity and somewhat drying. Peaches definitely came to mind. There was a mild smokiness in the background, but it wasn't unpleasant or overpowering. This tea had an interesting funkiness to it, a foresty element that I couldn't quite put my finger on. There was a good amount of natural sweetness, with notes of honey rounding out the finish of each sip.
Graceful Green Tea
The dry leaves of the green tea were surprisingly dark, even under the brightness of my photography lights. They were curled and twisted with some stems mixed in. Graceful Green Tea brewed up a buttery yellow liquor. I was nervous about using fully boiling water for a green tea, but it held up like a champ. There was definitely some bitterness, but it was not unpleasant at all. It was vegetal with a subtle sweetness. Kaley Tea's website called it fishy vibes, which could definitely be offputting to consumers. I think oceanic is a much more poetic way to describe that aspect.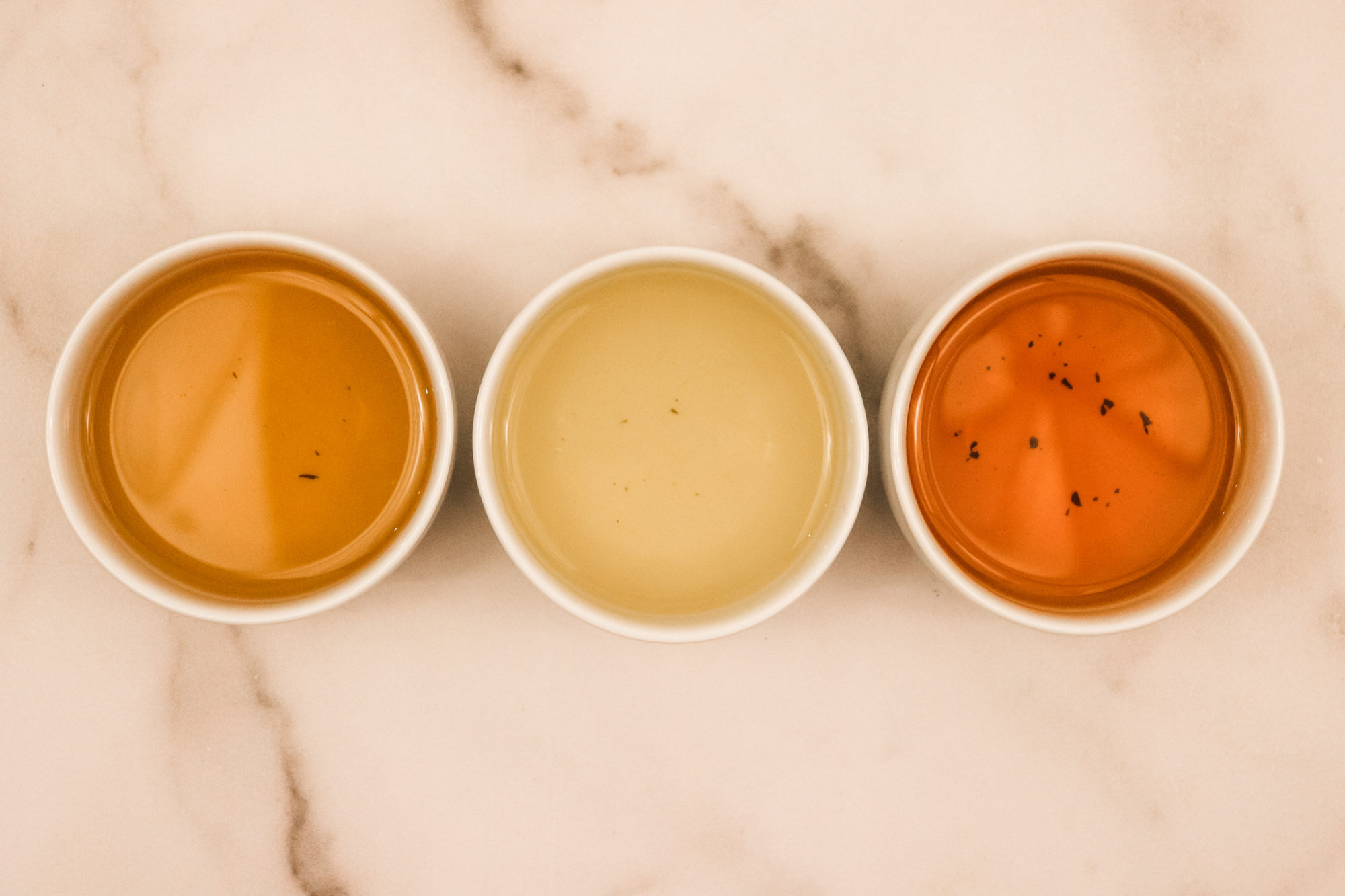 Mellow Black Tea
Last but not least, we come to the black tea that Sri Lanka is known for. The leaves were spindly and slightly twisted with a uniformly dark color. Mellow Black Tea brewed up a reddish shade of copper. The taste was malty and sweet with a light astringency. Notes of citrus were at the forefront, accompanied by subtle hints of white flowers. It certainly lived up to its mellow name. This tea is a nice contrast to the bolder and brisker black teas you might expect from Sri Laka.
Thank you for reading this review! It always makes me happy to be able to support and promote a small tea producer. These teas were all quite different, but the Enchanting White Tea was a clear favorite for its unique flavor and appearance. Have you ever tried any of the offerings from Kaley Tea? Let me know your thoughts in the comments below!
Kaley Tea's website is currently under construction but their teas can be purchased through their Facebook page.
Teas were provided for review by Kaley Tea.
Help Support This Site
Become a Patron!