Tai Ping Hou Kui is one of my favorite Chinese green teas. The distinctive leaf shape was what initially drew me to it but I also love its sweet, mellow character. It is usually featured on the lists of China's most famous teas and it has a history dating as far back as the Qing Dynasty.
When I first heard about this tea online, I just had to try it. I dragged my husband to a tea shop in Brooklyn because they were the only place nearby that carried it. The enthusiastic staff there said this tea tasted like jumping into a pile of fall leaves. That fun sensory memory pops into my head any time I drink it.
Here is everything you need to know about Tai Ping Hou Kui green tea, where it's from, and how to make it!
Legends
Tai Ping Hou Kui is most often translated as 'peaceful monkey leader'. You might ask yourself, what does that have to do with tea? A local legend holds that the monkey king fell ill and died after losing his son. A farmer discovered his body and carefully buried it. Tea trees grew from this spot the next year, a gift from the monkey king to the kind farmer. He tended to the trees and made the leaves he harvested into the flat and pointed shape we know as Tai Ping Hou Kui today.
How Is It Made?
Tai Ping Hou Kui is made using Shi Da Cha, also known as Persimmon Big Leaf, a variety with particularly large leaves. Harvesting usually takes place towards the end of April. The plucking standard is one bud and two leaves with a long and sturdy stem. During processing the tea undergoes most of the typical steps for making green tea, including pan-firing.
The leaves are initially shaped by hand in a wok or mechanical shaker before they are individually laid between two metal screens. They are then pressed, flattening them to complete the final look. This step can be done by hand but mechanical rollers are much more common. An impression of the mesh can often be seen on the surface of the finished leaves.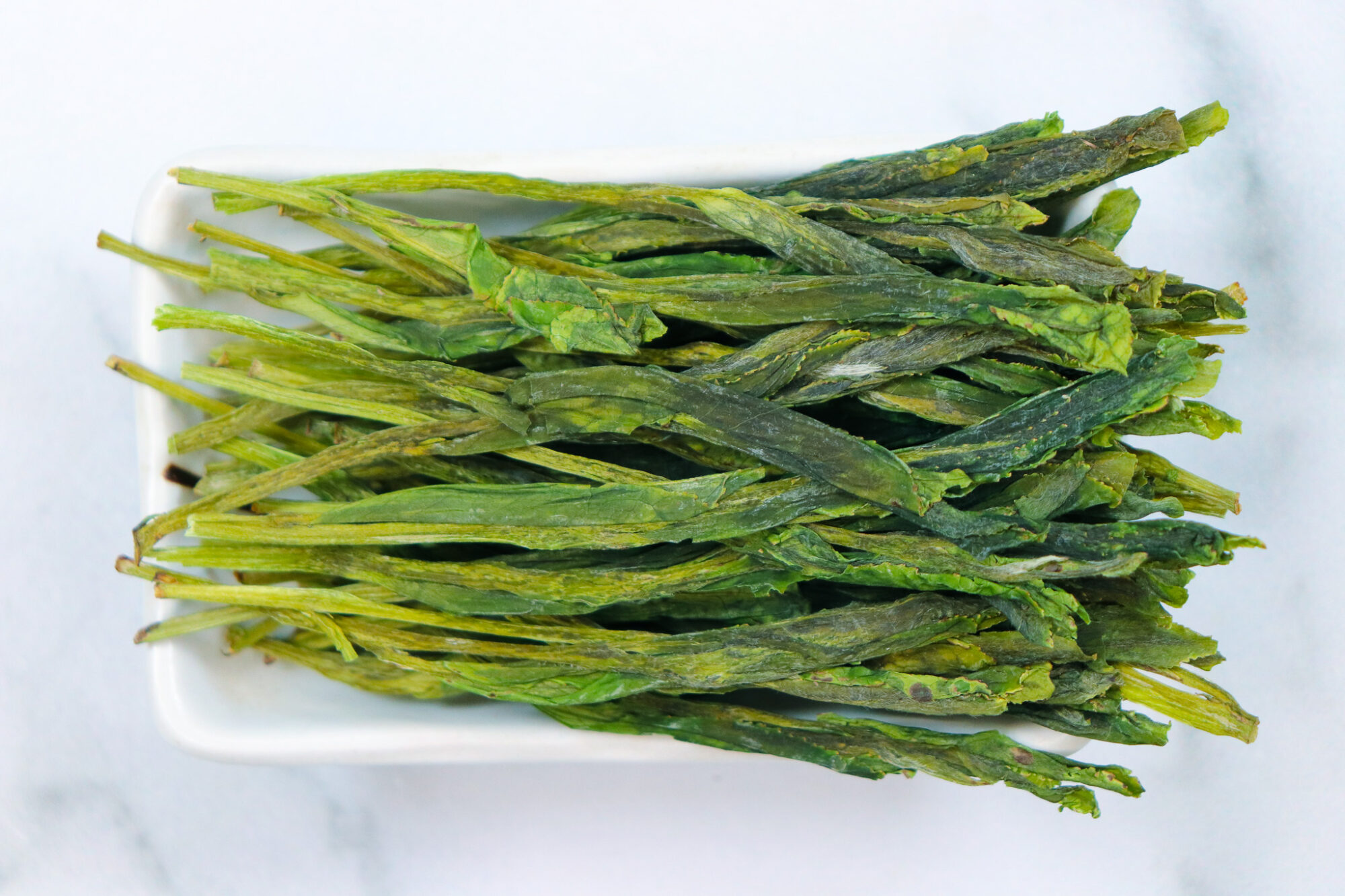 Where Is It from?
Terroir plays a big role in determining how tea will taste. Tai Ping Hou Kui is produced in the foothills of Huangshan in Anhui Province, China. The traditional production area includes just three villages (Hou Keng, Hou Kun, and Yan Jia). You may find less expensive offerings in this same style from nearby areas. Higher elevations like those in this region are ideal for growing tea because the mountain fog helps to shade the plants, giving the leaves a higher amino acid content. There are also bigger temperature fluctuations from day to night. The local name for this tea is Jian Cha, which means 'sharp tea'.
What Does It Taste Like?
Tai Ping Hou Kui brews up a pale green liquor. The taste is delicate and sweet with aromas of bamboo and orchid. I've also picked up very mild fruity notes. There is also a savory quality that has an almost gyokuro-like umami. Chinese green tea often has a reputation for being grassy, but that is not a dominant aspect of this tea's flavor profile. The aftertaste lingers long after each sip and I often find that drinking Tai Ping Hou Kui makes my mouth water.

How to Brew Tai Ping Hou Kui Green Tea
Tai Ping Hou Kui may seem a little intimidating to brew because of those large leaves. Think of it like cooking spaghetti, you want them to slowly get softened without breaking. I suggest using a glass brewing vessel because the leaves are quite beautiful to watch. The taller it is, the better you'll be able to view them.
Like most green teas, the water should be on the cooler side (about 170-185℉). If brewing in a Western fashion the average recommended infusion time is 3 to 5 minutes. For gongfu, I prefer to make Tai Ping Hou Kui in a fairness pitcher rather than a gaiwan or teapot. This gives the leaves all of the room they need without risking breaking them. Glass tube-style brewers are also a popular and aesthetic option.
One of the easiest and most enjoyable ways to make this tea is grandpa style. Just add a few leaves to a tall glass and use your teeth to strain as you sip. The water can be refilled over and over again until they lose their flavor. I just love watching the large leaves dance around in my cup.
The recommendations of the retailer you are purchasing from are always a good starting point. You can adjust to your taste from there once you are more familiar with the tea.

Where to Buy It
Tai Ping Hou Kui can be a bit harder to find. That is in large part because the leaf shape makes shipping without too much breakage a challenge. It is also among the most expensive green teas, especially when fully handmade from start to finish. If you're trying this tea for the first time, I recommend going with an affordable option so that you can learn the ropes without breaking the bank.
Here are some of my trusted tea companies where you can find Tai Ping Hou Kui:
Have you ever tried Tai Ping Hou Kui green tea? What is your favorite way to brew it? Let me know in the comments below!
This article was originally published on December 26th, 2013. It was revised and updated on May 8th, 2023.
Help Support This Site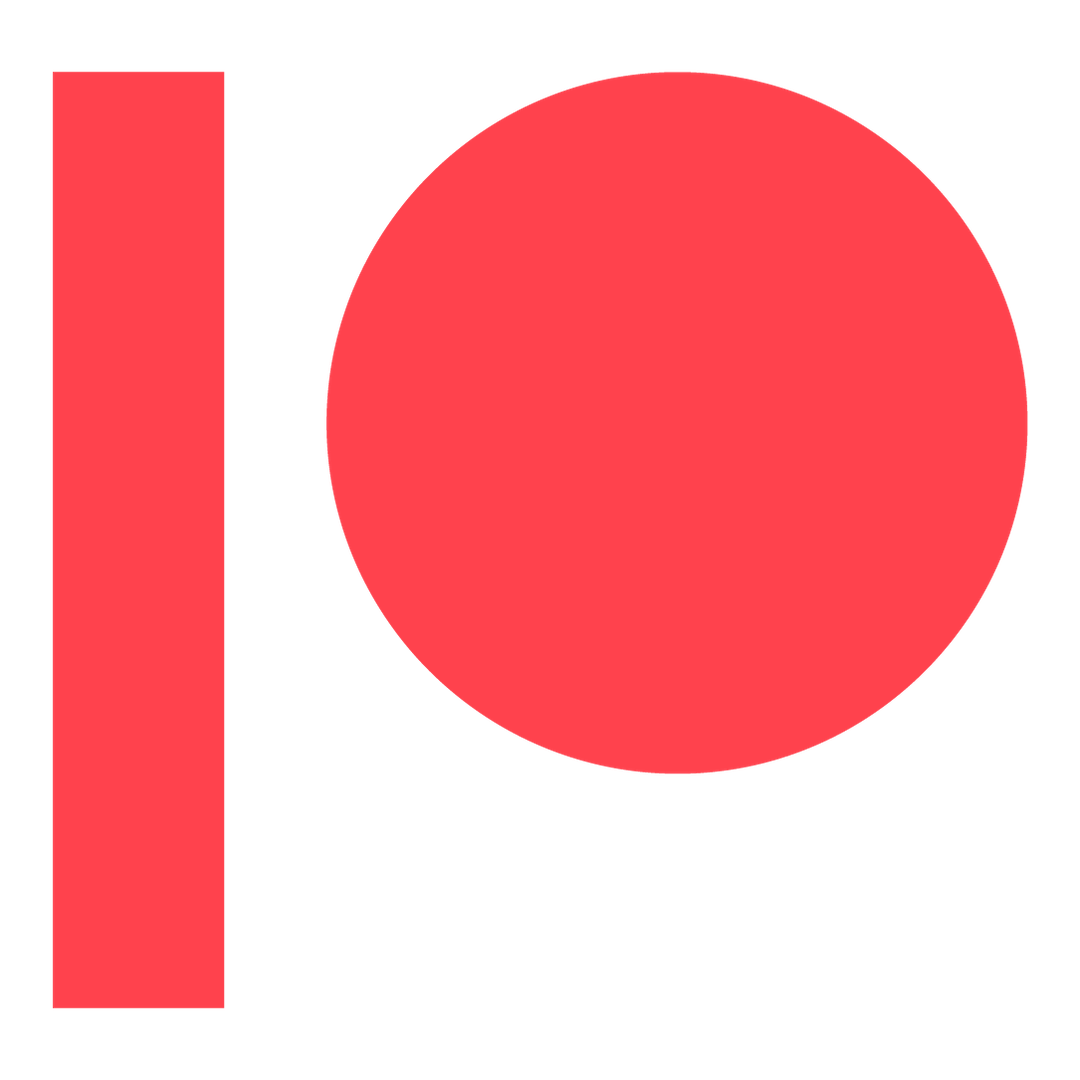 Access exclusive behind-the-scenes content, my private Discord server, surprise quarterly packages, and more!