There are A LOT of tea subscriptions out there. I don't often write about them here on the blog because they usually aren't a good fit. After all, I only review unflavored teas. When Atlas Tea Club reached out about sending samples, they stood out because of their focus on single-origin tea. Subscribers can customize their boxes by designating if they want pure or flavored teas. There is even a caffeine-free option.
In this post, I'll be reviewing the overall experience of Atlas Tea Club as well as the teas received in the boxes for Nepal and Indonesia. These teas were sent to me and tasted last year. I was backlogged while writing my book last year. Thank you to Atlas Tea Club for so patiently waiting for this review to be published!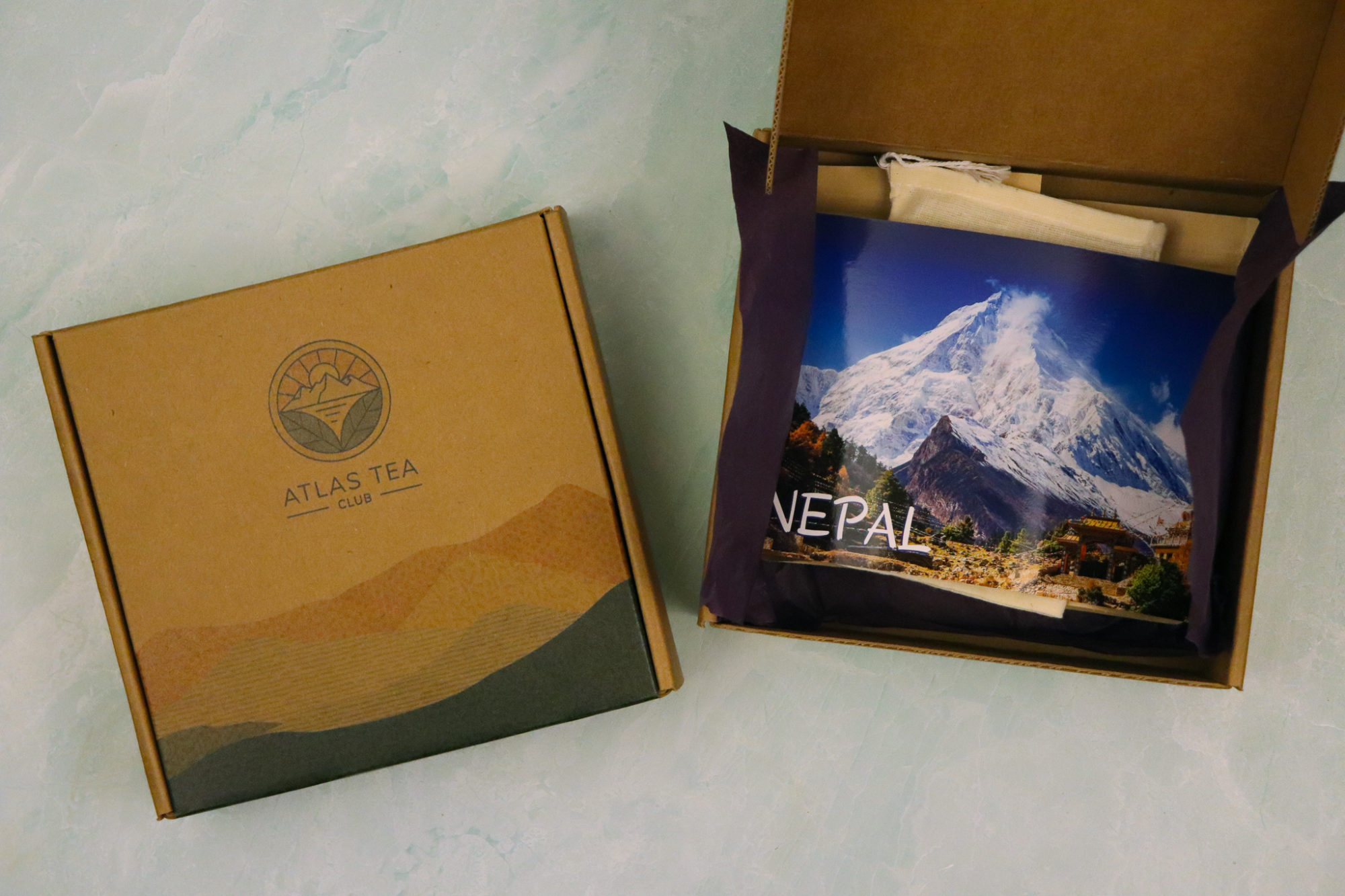 What comes in the box?
Every shipment from Atlas Tea Club includes the following:
Two loose leaf tea selections (enough to make 30+ cups)
Country info postcard
Tasting notes and steeping tips
Muslin pouch and paper tea filters
Let's get into the teas! For the purpose of this review, I prepared each of the teas in an infuser mug using Atlas Tea Club's recommended parameters.
Indonesia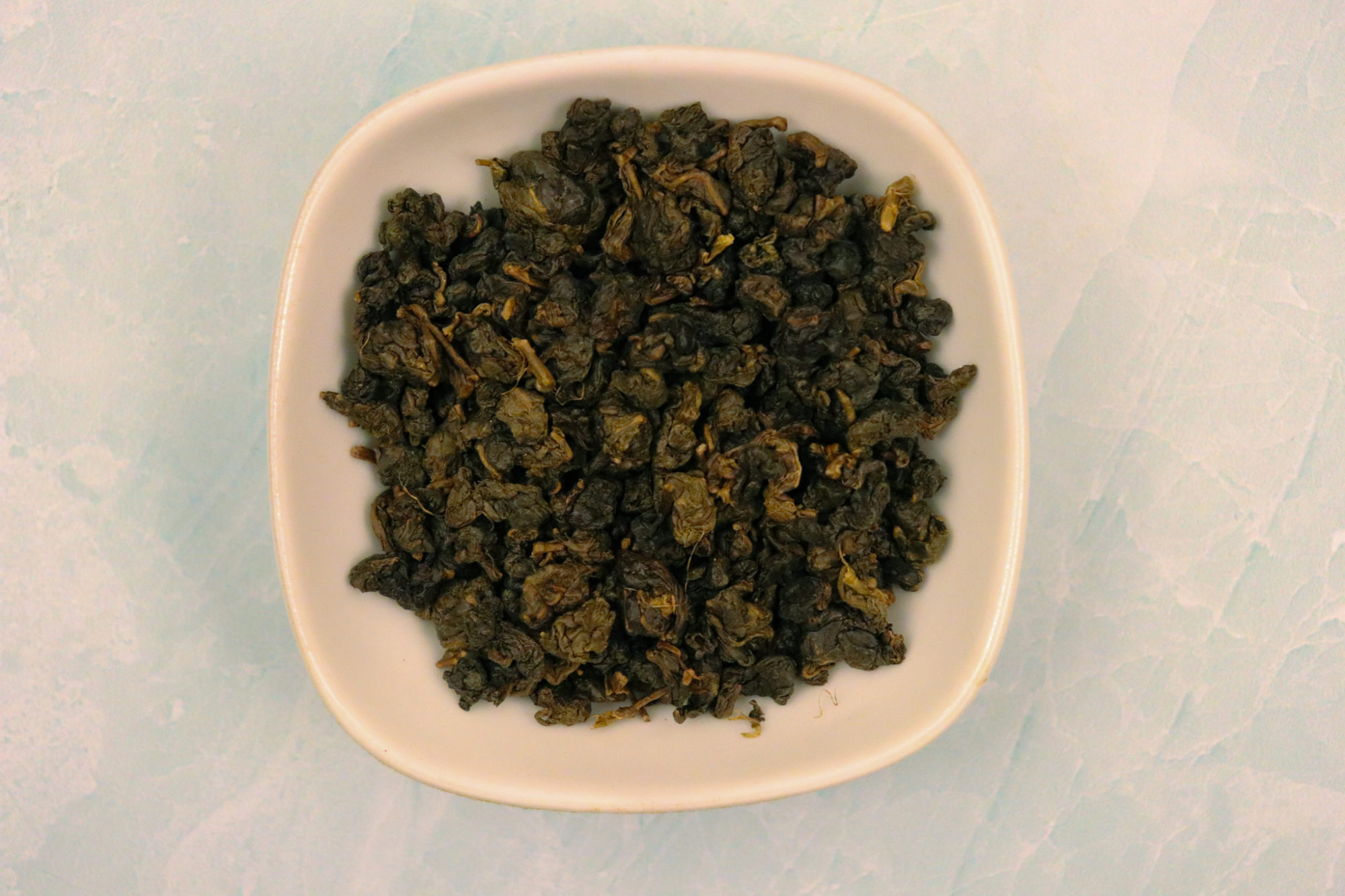 Rolled Leaf Oolong
The dark green leaves were very tightly rolled in the style you might associate with Taiwanese oolongs. I brewed this tea for 3 minutes using 200 ℉ water. The taste was sweet with a comforting toasty aroma and thick, almost creamy mouthfeel. As the tea cooled fruitier notes of peach stood out a bit more.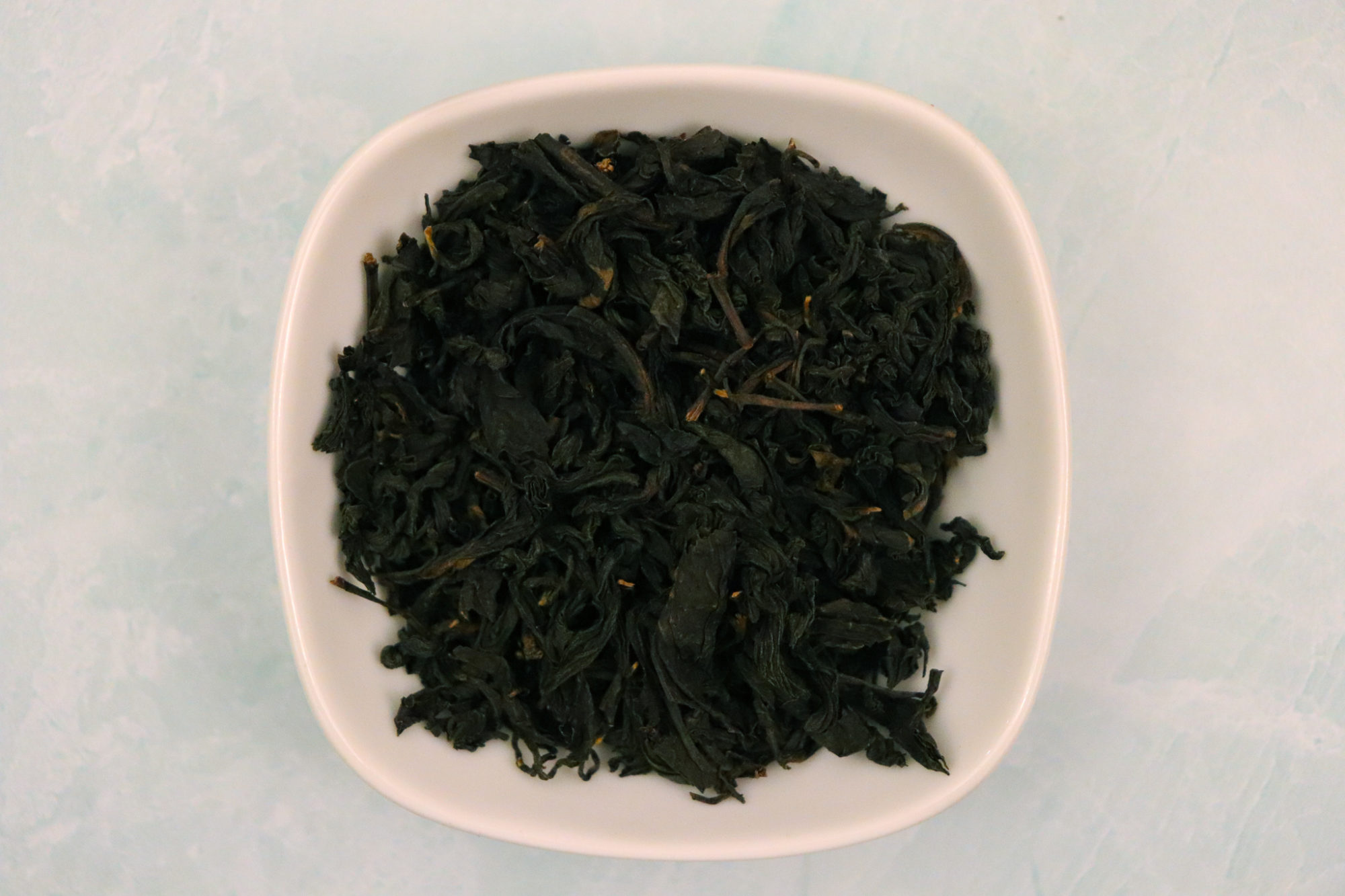 Twisted Leaf Red
The dark leaves were curled and twisted in shape. I infused this tea for 4 minutes with 205℉ water. The taste was malty and toasty with just enough natural sweetness. It was also ever so slightly floral. Don't let the dark color fool you. It was very mild for a black tea.
Nepal
White Prakash
The sage green leaves were curly in shape and covered in downy trichomes. I brewed this tea for 4 minutes using 175℉ water. The taste was soft and sweet with floral notes. Hints of honey danced around a mellow fruity quality in the background that reminded me of honeydew melon.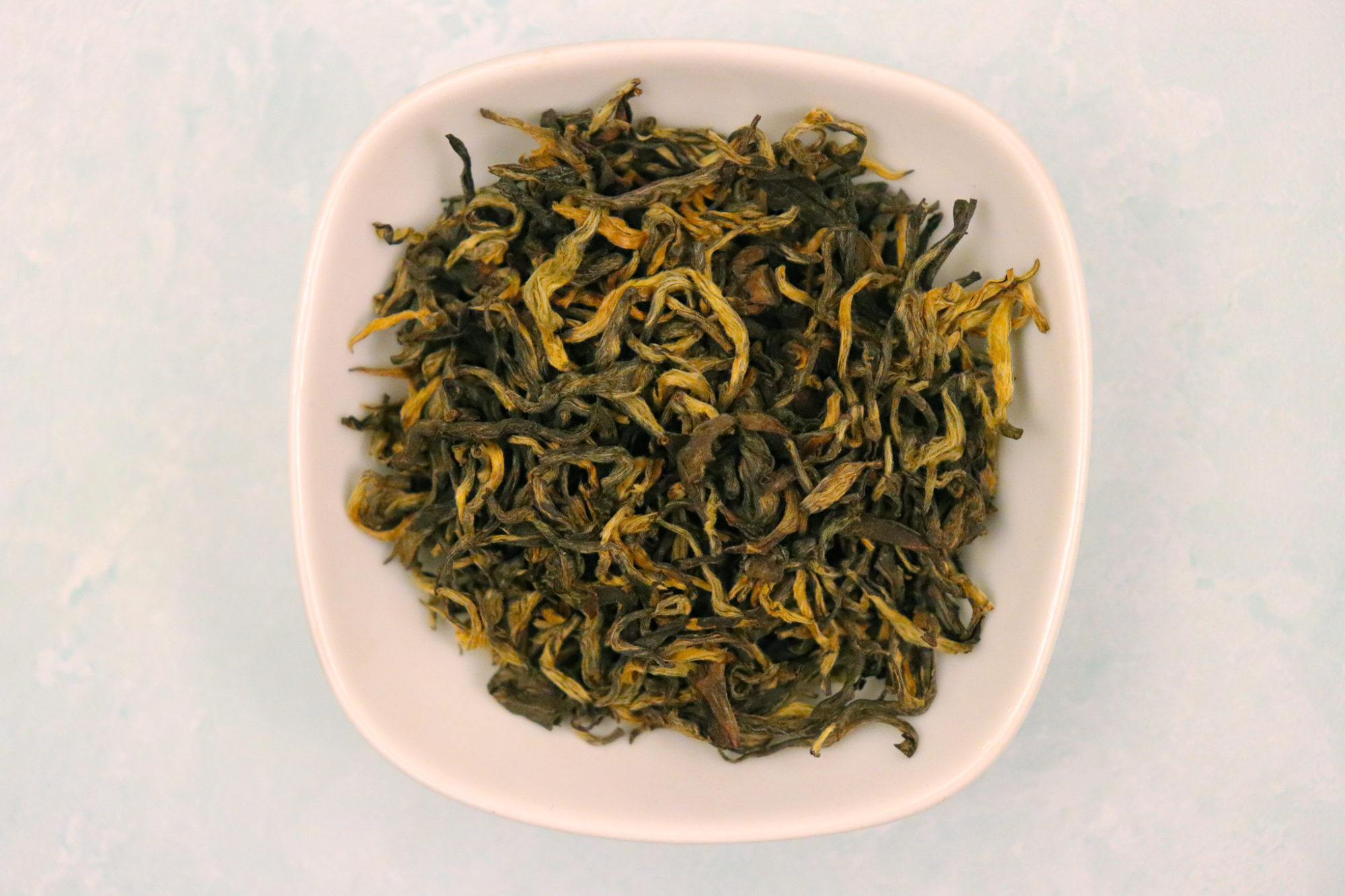 Kumari Gold
These leaves were almost like the black tea version of the White Prakash. So fuzzy! I steeped this tea for 5 minutes with 210℉ water. The taste was malty and sweet with notes of brown sugar and raisins. As I kept sipping notes of rose and red fruits came to the forefront. It was very smooth but did not lack body at all.
Would I recommend it?
I would definitely recommend Atlas Tea Club, especially if you are new to specialty tea. Tasting your way around the world in a structured way is a great way to learn more without causing too much overwhelm. I don't typically use filters but this is a great feature for someone who is new to loose leaf tea and might not have a lot of brewing equipment just yet. This subscription would also make an awesome gift for any tea lover. At the time of writing, the regular price per shipment is $14. I think that is a great value for the amount of tea that you get.
As with any tea subscription, monthly shipments can add up pretty quickly if you're not drinking through the teas each month. The good news is that they make it easy to skip or change your delivery date when you need to.
Of the four teas that I tried, Kumari Gold was a clear favorite. I'm a bit biased, though, because it's one that I already know and love.
Have you tried Atlas Tea Club? What was your favorite tea that you received from them? Let me know in the comments below!
All teas were provided for review by Atlas Tea Club.
Help Support This Site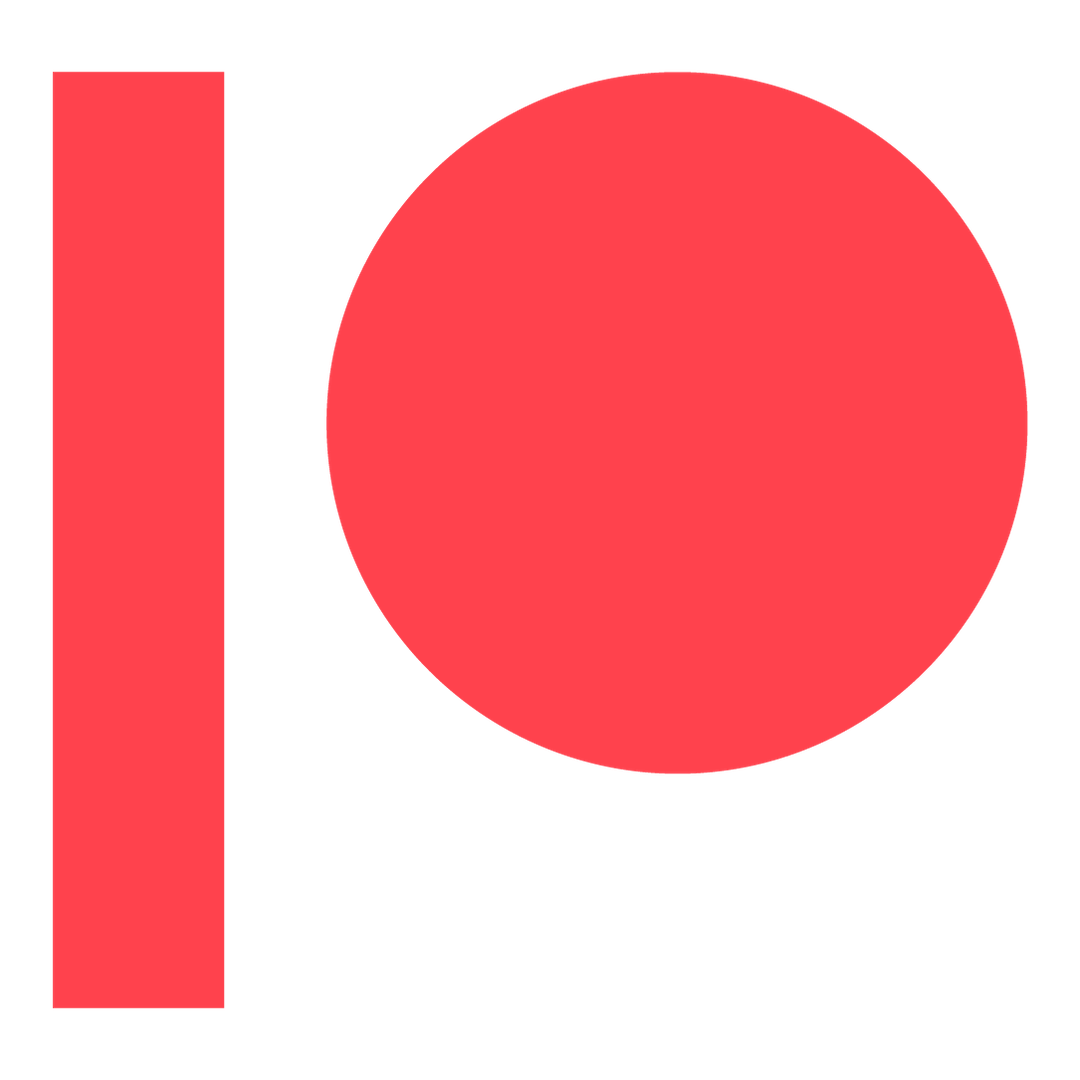 Get access to exclusive behind-the-scenes content, my private Discord server, surprise quarterly packages, and more!