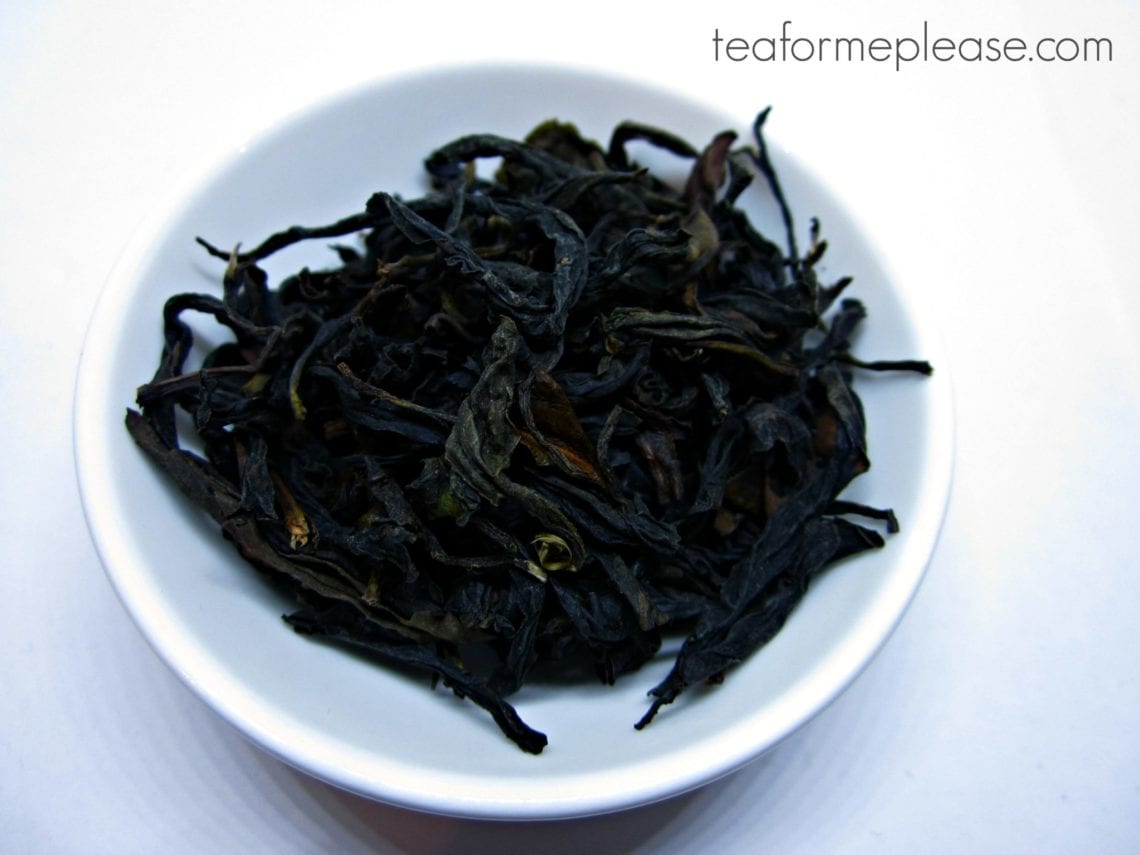 The Tea Spot 8 Immortals Oolong
Country of Origin: China
Leaf Appearance: small, dark and twisted
Steep time: 30 seconds
Water Temperature: 195 degrees
Preparation Method: porcelain gaiwan
Liquor: amber
The Tea Spot is a Colorado-based company that I have been writing about here on the blog since 2012. We go way back! It has been a while so I was super excited when they offered me a chance to try on of their newest oolongs. I loved reading all about their experience sourcing this special tea on their blog. Nothing beats those Phoenix Mountain views!
Eight Immortals, also known as Ba Xian, is a variety of Dancong oolong from Guangdong Province. The name refers to eight legendary heroes in Chinese mythology. My friend Geoff over at Steep Stories does a much better job of telling that story on his blog. This particular version of this tea received a silver medal in the 2018 Global Tea Championship.
Leaf
The dry leaf was fairly dark in color, appearing uniform except for under the LED's of my light tent. They were mostly whole with a slightly folded appearance. Phoenix oolongs go through multiple rolling steps, which is how they get their twisted appearance. The aroma was woody and slightly floral with just the slightest hint of charcoal from the roasting process.
Liquor
8 Immortals brewed up a clear amber color. The floral note from the dry leaf was echoed in the cup along with a subtle but lingering sweetness. I wouldn't call it earthy but there was a grounded quality that kept it from being cloying or overly perfumy. Overall this tea was very smooth with a fairly thick mouthfeel. There was hardly any astringency except for when pushed to extremes.
Dancong oolongs can be finicky to brew, especially when you first start out. Gongfu style is always my preference but I would suggest dialing back your leaf volume by an ounce or two. Your patience will be rewarded with multiple infusions that do not lose their strength for some time. I will say that this one is very user-friendly as far as this type of tea goes. It did well when brewed using their western directions as well.
Have you ever tried 8 Immortals? I'd love to hear your thoughts in the comments below!
Eight Immortals Oolong sample provided by The Tea Spot.