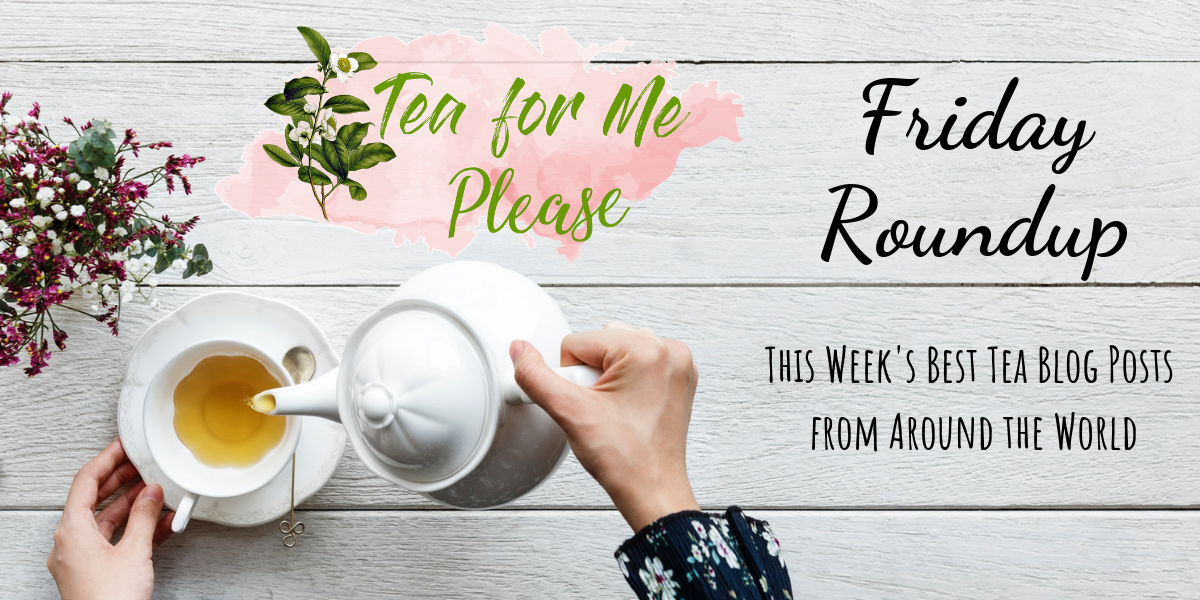 Friday Roundup: April 28th – May 4th
The Friday roundup is a weekly collection of some of my favorite blog posts from around the tea world. It's a great way to find new writers to follow!
Eustacia Reads wrote a thorough introduction to one of the most famous types of oolong. I love that she included that while Tie Guanyin is a specific cultivar, the name often used to describe other varieties that are made in that same style. The tips for identifying TGY are especially useful.
Georgia from Notes On Tea gives us the lowdown on black tea this week. In this post, she explains how it is made, where it is produced, how to brew it, and food pairings. There is so much to explore just within this one category. I'm partial to Darjeeling but you'll never see me turn down a Ceylon.
The tea world was abuzz this week with a scandal involving Scottish grown tea. It seems that a high profile company has been less than truthful. The Wee Tea Company claimed to win a nonexistent award. Hopefully, this will give other producers a chance to shine.
Arnold Palmer (Iced Tea and Lemonade)
You will find me drinking hot tea all year round but I must confess, I love an Arnold Palmer. This classic drink is so refreshing, even my non-tea drinking husband drinks them. Jee from Oh, How Civilized shared her recipe for a tasty and Instagram worthy rendition using cold brewed tea.
James from TeaDB is one of the most knowledgeable people I know when it comes to puerh storage. This week he shared the details of his own home storage set up. How cool is that eurocave? This reminds me that I need to grab my old mini fridge from my parent's basement.