I love finding tea places that are hidden treasures. Wing On Wo is one of those places. My friend Sara from Tea Happiness introduced me to this wonderful shop a few years ago and ever since I try my best to stop by whenever I am in the area. Visiting is a bit like stepping into a time machine and I can never leave without taking some teaware with me. It has been ages since I've been to the city so I made sure to take the train over after attending the opening of Kettl in Brooklyn a few weeks ago.
Details
Address: 26 Mott Street
New York, NY 10013
Hours: 1:00 pm – 5:00 pm Saturday and Sunday
Hours are limited at this time due to COVID. I'll be sure to update when that changes.
Website: Wingonwoand.co
Specialty: porcelain ware and cultural goods
Wing on Wo & Co. is the oldest continuously operating store in New York City's Chinatown. Chinatown has been shrinking before my eyes, so for a business to survive this many years is truly an incredible achievement. Wing on Wo started was founded by Walter Eng as a general store in the 1890s. They've been in their current location since 1925. It was fascinating to read on their website that a pig roasting pit was installed there at one time.
In 1964 the third-generation owner, Nancy Seid, shifted their focus to porcelain. Her granddaughter, Mei Lum, is now the fifth generation of this family to own Wing on Wo. I connect with their story because my own family also ran a general store. In our case, it started in Ireland in 1885. Unfortunately, the store was closed in 2016 and I was never able to visit.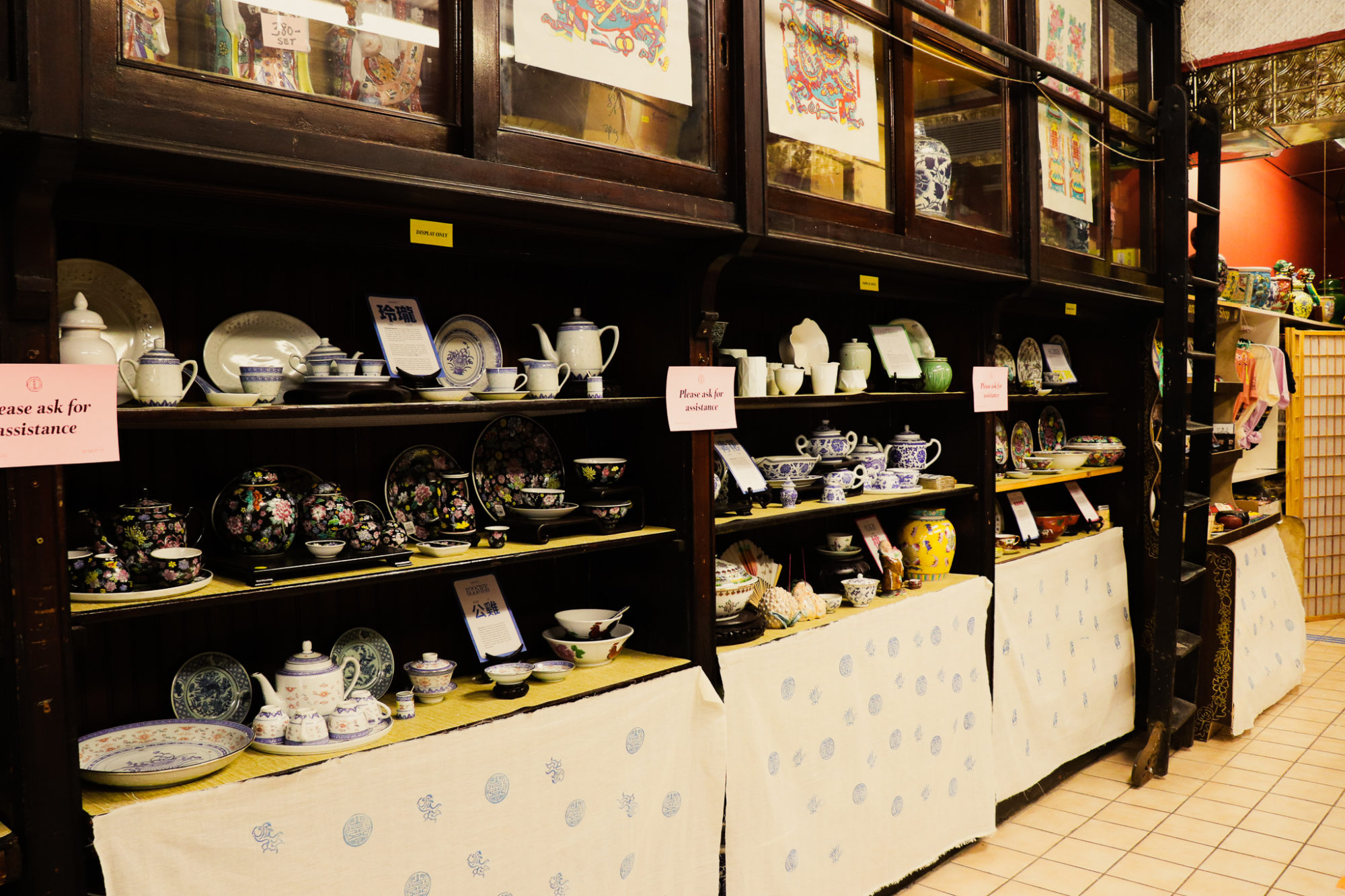 Just look at all of these shelves full of beautiful porcelain. It is a tea lover's dream! Now you know why I can't leave without taking a new treasure home. You'll find gaiwans, teacups, and teapots of all shapes and sizes. This isn't just any porcelain either. Wing on Wo sources each piece directly from Jingdezhen, the capital of Chinese porcelain production. They also produce their own custom wares that mix traditional motifs with modern colors and patterns. I'm absolutely in love with their handpainted bulldogs.
In addition to selling teaware of all different kinds, you'll find everything from home decor to jewelry on the shelves. I always find such neat things to give as gifts on the bookshelf. Wing on Wo often has limited edition and seasonal items so make sure to follow them on social media or sign up for their email newsletter.
On my most recent visit, I noticed that the store had been rearranged a bit to allow for social distancing. I really enjoyed the more open feel with less worrying about accidentally bumping into something. This time I purchased a beautiful wave teacup that I have had my eye on for some time. On my last visit I purchased a glass chai hai that is now one of my favorties.

Mei Lum is also the founder of The W.O.W. Project, a community initiative that works to sustain ownership over Chinatown's future by growing, protecting, and preserving Chinatown's creative culture through arts, culture, and activism. Among their many programs is a storefront residency for artists where their work is displayed in the windows of Wing on Wo. Make sure that you take a closer look whenever you are passing by.
If you don't live near NYC, you won't have to miss out because Wing on Wo has a website where you can see and order everything that they have to order.
Have you ever visited Wing on Wo? What NYC tea place should I write about next? Let me know in the comments below!

Help Support This Site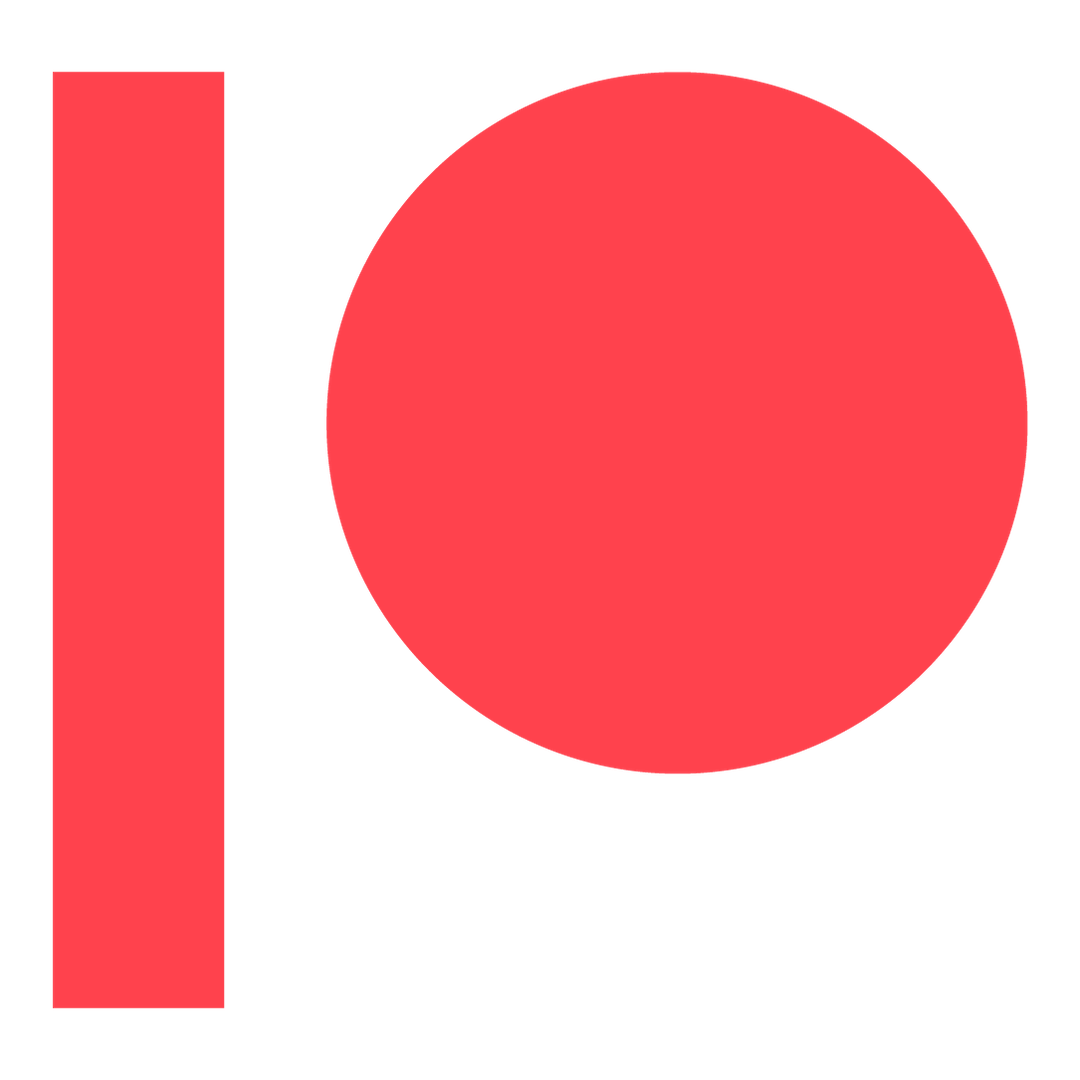 Access exclusive behind-the-scenes content, my private Discord server, surprise quarterly packages, and more!