Matcha has become incredibly popular, especially in NYC. While I love being able to get my fix just about everywhere, I can't help but feel that something is missing. All of these people are discovering matcha without its traditional roots, only getting half of the story. Lattes and bubble tea are great but still aren't many places where you can get GOOD matcha made straight up. I specify good because there are definitely a few local matcha bars who miss the mark there, either because of preparation or the quality of the tea.
Thankfully we now have Setsugekka to turn to. Nested on a quiet block in the East Village, you might miss it if you didn't know what you were looking for (keep an eye out for the chasen flag!). The shop is owned by Junya and Souheki Mori, two of the nicest people you could ever hope to meet. I first met Souheki when I attended a class she gave on matcha at Harney & Sons SoHo back in 2013. Since then I've eagerly followed her activities at Globus Washitsu and other locations in the city. You can learn more about her on her website, Tea-Whisk.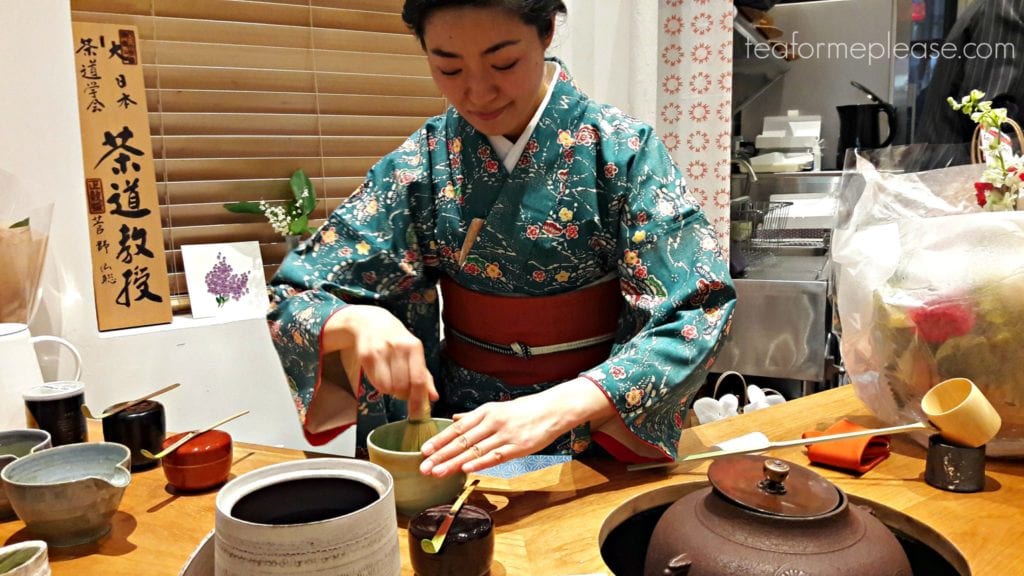 When you first walk in you'll see tatami mats peppered with beautiful tea bowls and other ceramic pieces. The selection changes frequently and the shop often collaborates with local artists. If you order a bowl of tea, you'll be asked to choose one to drink your matcha from. This is not an easy task at times because they are all really lovely. It is always tempting to purchase one to take home whenever I visit.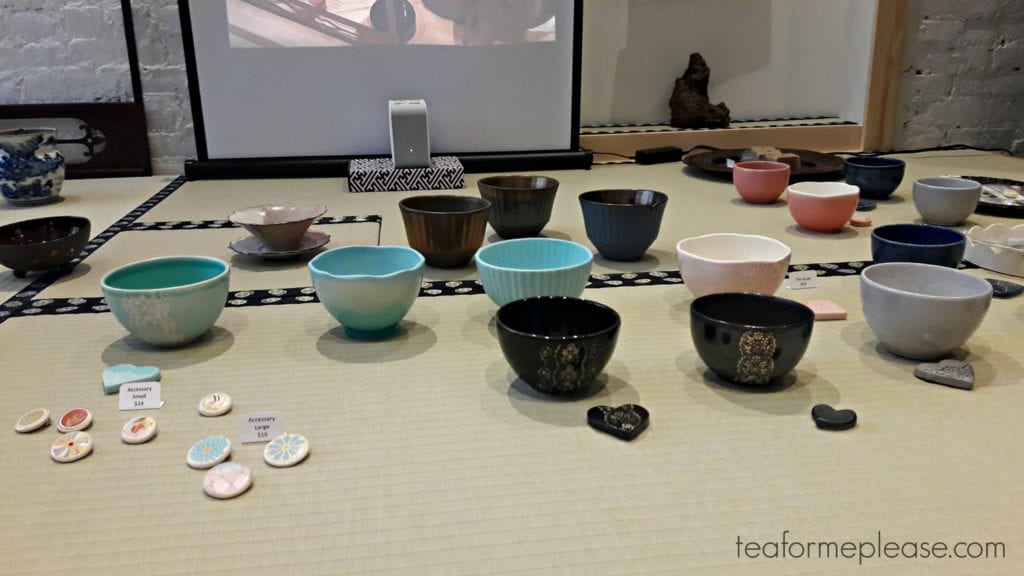 Setsugekka has an in-house stone mill, making them the only place in the city where you can get freshly ground matcha. I haven't seen it in action yet myself but there are several videos on their Instagram if you're curious about it.
Setsugekka's menu offers everything from traditional bowls of matcha to lattes and koicha affogato. There are several different matchas from different regions to choose from as well. Tastings are also available where you can have smaller portions of three different kinds. Guests can sit on the tatami mats but there are also a few seats at the bar. This is my favorite places to sit since I can watch Souheki elegantly making matcha. Even when the shop is busy she always seems so calm, whisking away while cheerfully greeting everyone who comes in. It is also a great place for conversation with other guests.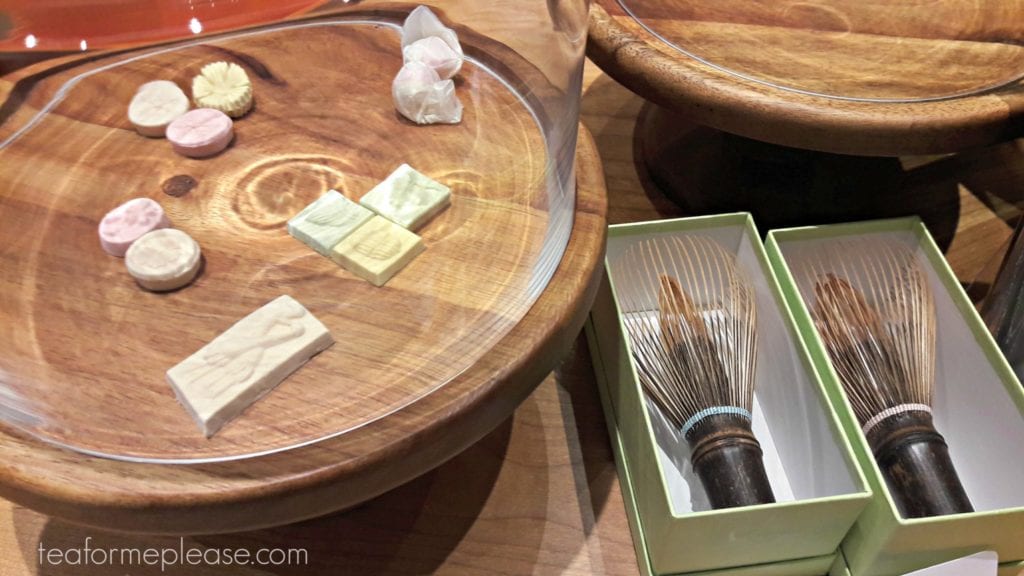 A variety of traditional Japanese sweets are available to go with your matcha selection. Higashi are a dry sweet made with wasanbon (a special sugar made in Kagawa. They might look like candy but they're not nearly as sweet as you might expect, just the right amount to balance the bitterness of the tea. "Rings of Age", a special cake made from rice flour, is also available (a perfect choice for those who need to avoid gluten).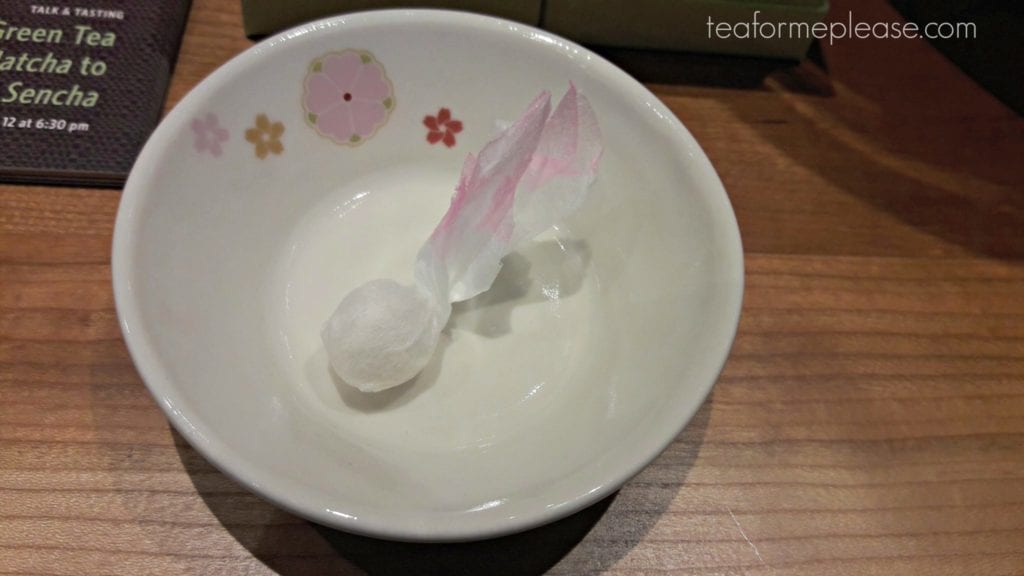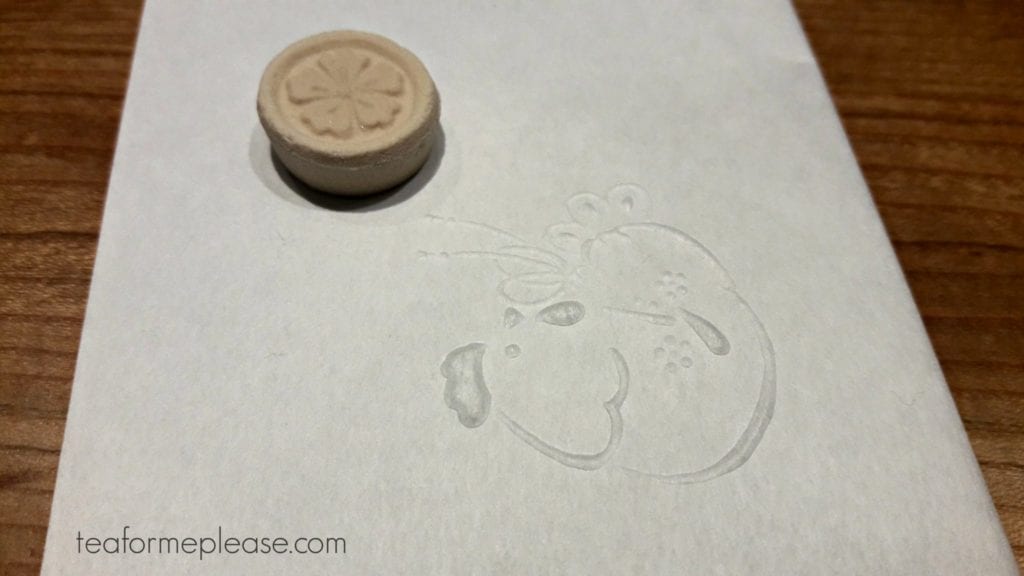 I am absolutely obsessed with the Tango Tanimura chasens that Setsugekka has available for sale, especially the dark bamboo ones with colored threads. The only downside is that they definitely cost quite a bit more than the cheap ones that I stock up on in Chinatown. You can also purchase matcha, chawans, and other utensils as well.
Souheki offers classes that will introduce you to making matcha as well as tea ceremony lessons. Special events, art shows, and tea ceremonies are held often as well so make sure that you sign up for their newsletter. Setsugekka's hours of operation can be a bit spotty since they are such a small but very busy operation. Check the website before making a trip just in case.