Yesterday I realized with a feeling of horror that I had completely forgotten to put together the Friday Round Up. A number of thoughtful folks even tweeted letting me know about my faux paus. I'm generally pretty on top of things but it's been a crazy week. The April issue of Tea for Me Please Quarterly was my largest edition yet. A lot of late night sessions were spent trying to pull everything together. My work schedule has been pretty hectic lately as well.
Life outside of the blog was bit of a whirlwind this week. My boyfriend Jason popped THE question! There was much excitement and celebrating, all of which kept me away from my computer. That's a good enough reason for letting the weekly round up slip my mind, right? Over the years Jason has put up with tea taking over our apartment, even willingly giving up shelf space for my teaware. He doesn't always understand it and he rarely drinks tea at all but he's always supportive of everything that I do. Jason is even letting me drag him to World Tea Expo this year! I'm very lucky to have him in my life.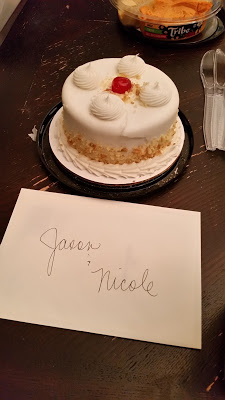 It will probably be a year or so before we tie the knot but my tea addled brain has already started thinking about ways to incorporate tea into the proceedings. After giving it some thought I don't think that I'll be
making it part of the ceremony
like
+Tony Gebely
did. There's definitely some potential in favors and a tea bar at the reception though.