This post contains affiliate links. I may earn a commission for purchases made through these links at no additional cost to you. You can find my privacy policy here.
Matcha is one of my favorite teas to bake with because it's super easy to incorporate into just about any recipe. I had some sakura blossoms lying around from last year's harvest, so I thought it would be fun to use them to decorate cookies. After some trial and error, I settled on an old-fashioned sugar cookie so that the matcha and sakura could be the stars of the show. It was also a great excuse to try out the gaiwan cookie cutter that I recently purchased from Tea Thoughts.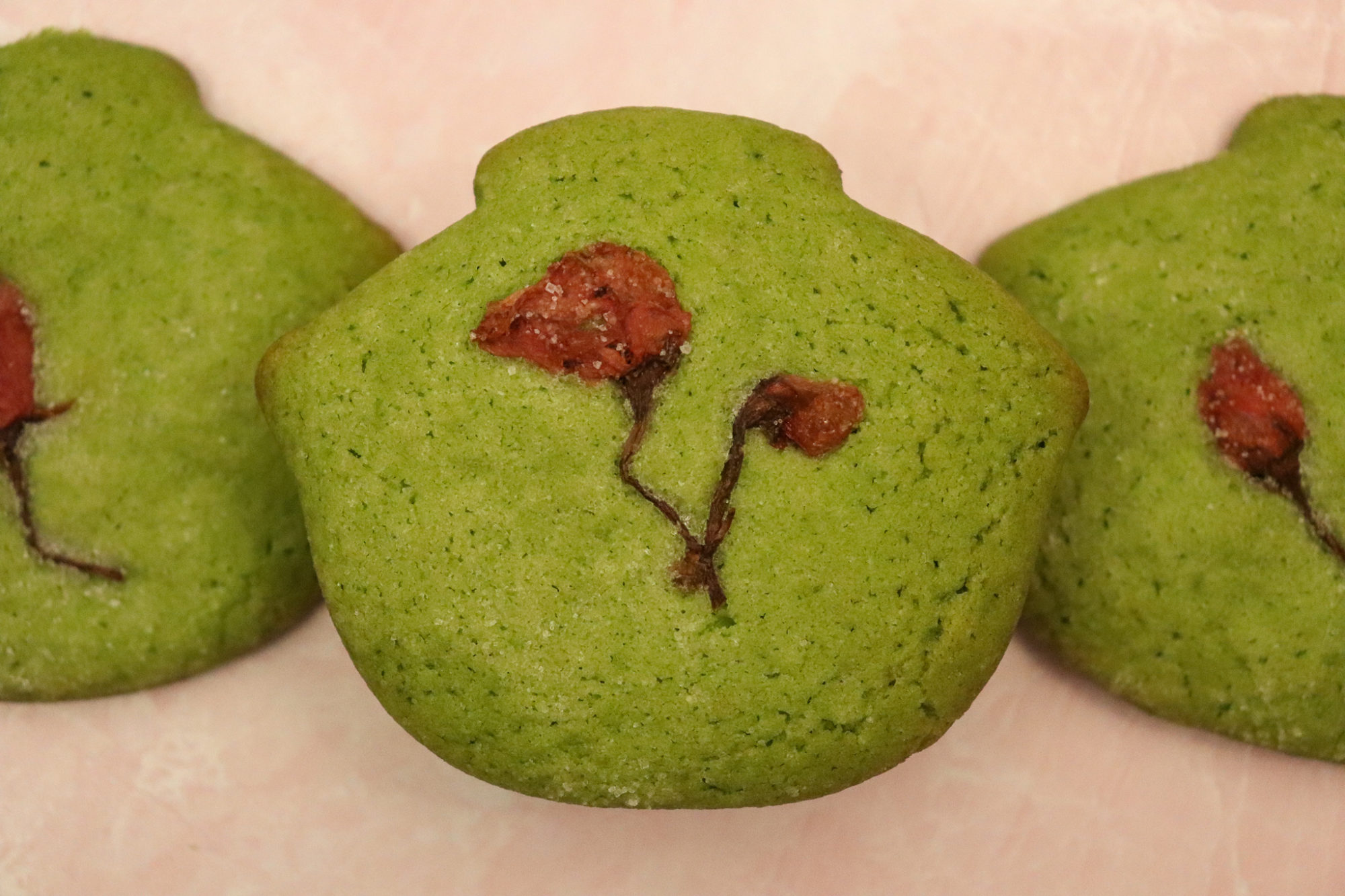 How to Make Matcha Sakura Sugar Cookies
Don't waste your highest quality matcha on these matcha sakura sugar cookies! Culinary grade matcha is much less expensive and will still give you plenty of flavor and color. I used my KitchenAid Stand Mixer to make this recipe, but the dough can also easily be mixed by hand. This mixture tends to be on the wet side, so I recommend heavily flouring all surfaces that will come into contact with it. That includes your hands as well as any cookie cutters and rolling pins.
I was a bit worried that the delicate blossoms would burn in the oven but they held up perfectly. My oven runs a little hot so I pulled them out just before 8 minutes was up. Depending on your oven it could take up to 10 minutes. The key is to look for browning along the edges.
The matcha taste is subtle, adding a freshness to the sugary cookie base. Sakura has a pretty unusual taste on its own. That aspect is toned down here, lending just a hint of umami and light floral notes. My husband Jason is not a green tea fan at all, but he still snuck a few.
If you give this recipe for matcha sakura sugar cookies a try, be sure to tag me @teaformeplease on social media! I'd love to see how yours turn out.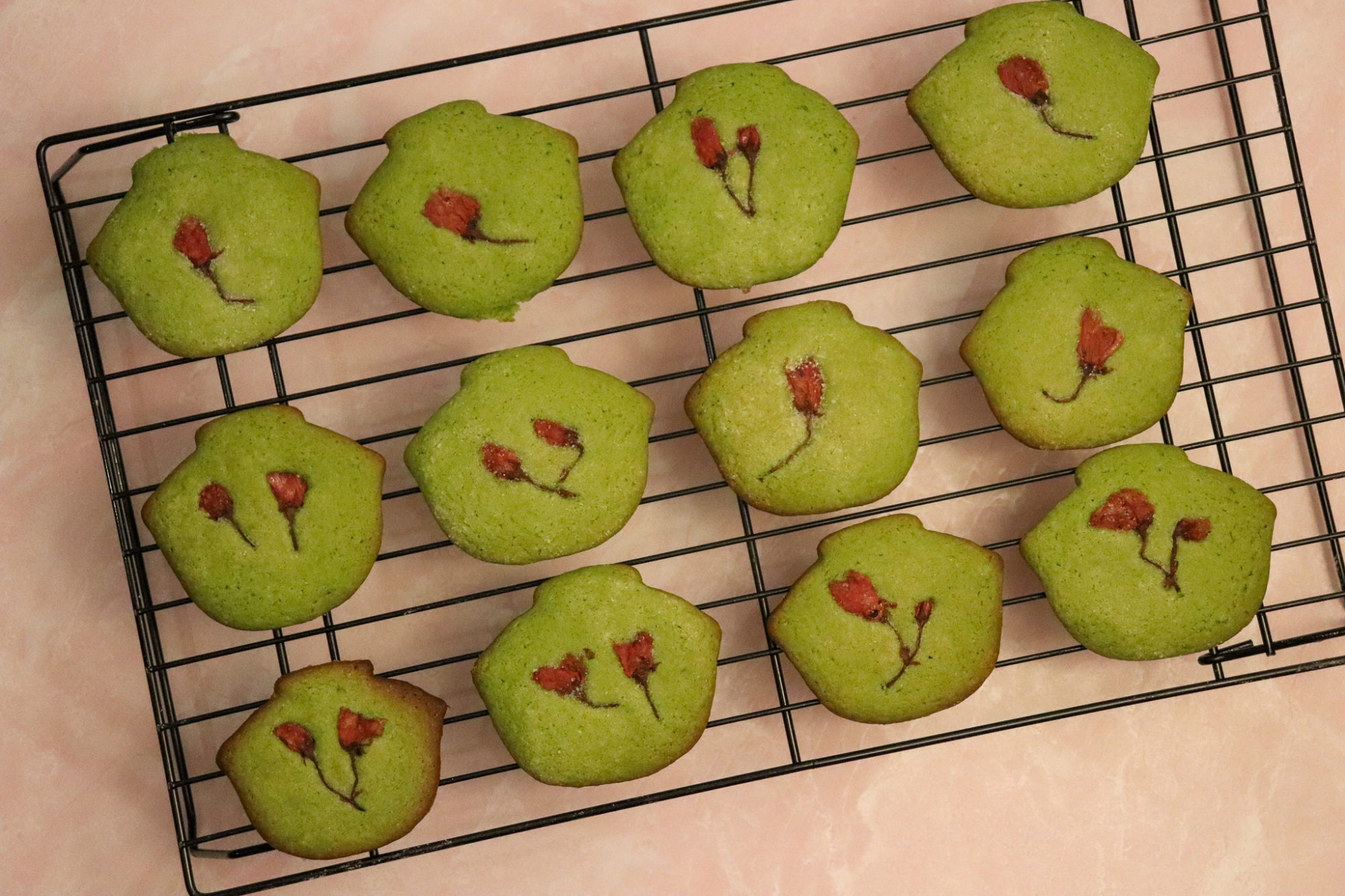 Pin It for Later!