Country of Origin: Japan
Leaf Appearance: green, slightly curled
Steep time: 90 seconds
Water Temperature: 190 degrees
Preparation Method: Tokoname kyusu
Liquor: gold
I met Gerry and Susie from Ichigo Trading at World Tea Expo 2019. Their enthusiasm for Japanese tea immediately drew me to their booth. I was even more excited when I saw that they were distributing Ikkyu, a Japanese tea company that I have reviewed here on the blog many times. He reached out to send me a sample of a new kamaraicha that they are offering.
We usually think of Japanese green teas as being steamed during processing but there are exceptions to every rule. Kamairicha is a style of sencha that predates the steaming techniques that are used to make most modern Japanese green tea. Instead, the leaves are allowed to oxidize slightly before being pan-fired.
Leaf
The dry leaves were varied shades of green with a slightly curved shape. They had a slightly crunchy texture, similar to what you might see with tencha. I prepared Tomoko Kamairicha in a Tokoname kyusu, following Gene's directions helpfully handwritten on the tea packet. My water was 190℉ with a 90 second long infusion time. Once the leaves unfurled completely, they were surprisingly large. I was able to see red edges that show the slight oxidation.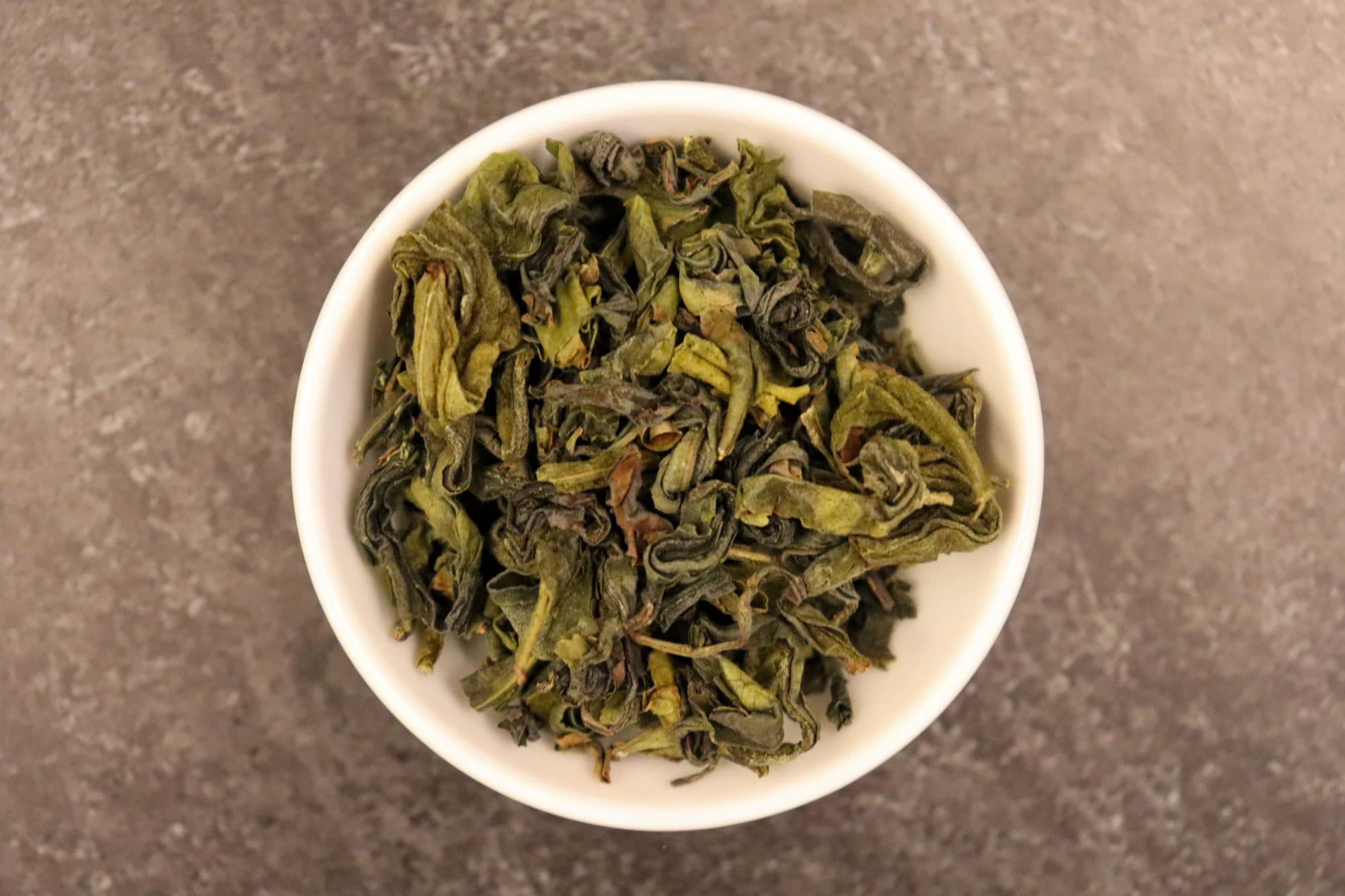 Liquor
Tomoko Organic Premium Kamaraicha brewed up a gold color liquor. This tea was made using a new to me cultivar, Minami Sayaka. The taste was mellow, sweet, and slightly fruity. There was also a subtle hint of jasmine followed by a pleasant toastiness from the pan-firing. So interesting! If I were tasting this tea blind, I never would have pegged it as a Japanese tea. The mouthfeel was thick and viscous with hardly any astringency.
I would definitely recommend giving Tomoko a try, especially if you have never tried Kamairicha before. It is a great choice for those who do not enjoy the oceanic and grassy notes that we usually associate with sencha.
Have you ever tried kamaraicha? Tell me all about it in the comments below!
Tomoko Organic Premium Kamaraicha sample provided by Ichigo Trading.