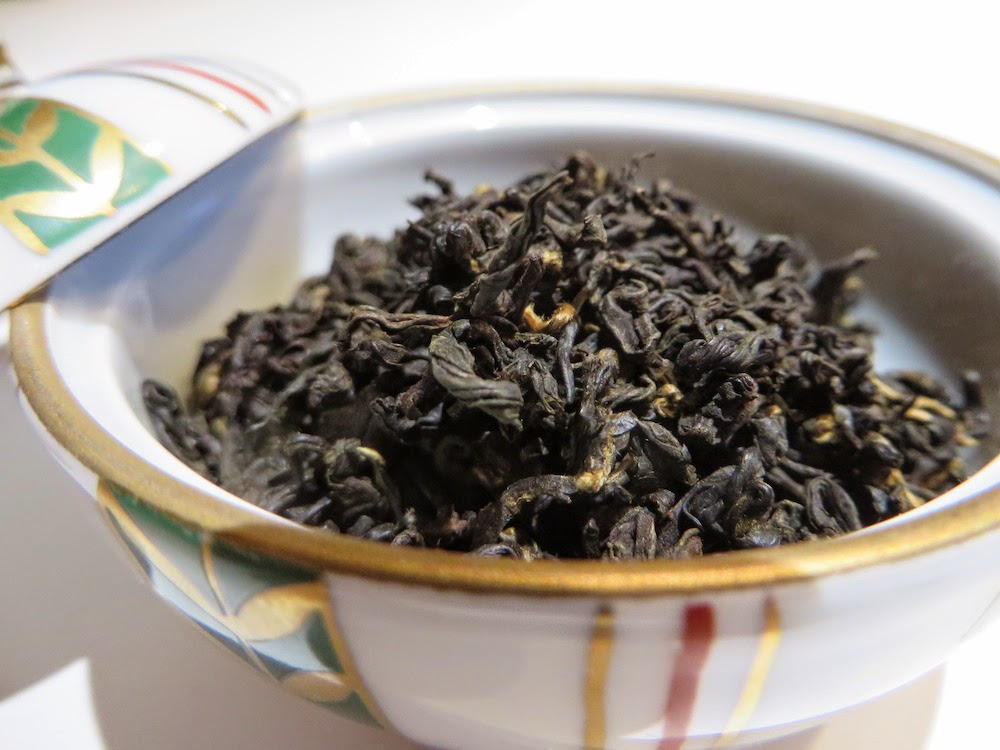 Country of Origin: Taiwan
Leaf Appearance: small, dark and twisted
Ingredients: black tea
Steep time: 3 minutes
Water Temperature: 212 degrees
Preparation Method:glazed clay teapot
Liquor: amber
I attended a class given by Cha Do Raku on oxidized Japanese green teas which was wonderfully informative. We were served several outstanding teas, but this honey black tea made me sit up and notice. I just to pick up some to try at home. The brewing directions were a bit unusual:
Brew with: 3g (2 heaping tea spoon) tea with 200ml water
1st infusion: rinse at 100C at 10 – 15 sec
2nd infusion: at 100 C for 3 min *add 1 table spoon of cold water before adding the hot water over tea. Observe powerful honey like aroma emerges!
3rd infusion: at 100 C for3 min
I could not believe the intensity of the honey aroma. I was reminded of a delicious Hawaiian honey that a tea friend gifted to me last year. This self confessed honey addict gobbled up most of it straight. The super sweet feeling in the back of my throat after doing that was exactly what this tea replicated. That intensity only started to fade a bit on the third pot. By that time I was quite tea logged and unable to drink more even if I wanted to. I still had honey aromas in my throat and palate for close to thirty minutes after taking my last sip. I decided to throw the used leaves on my tea roaster and the apartment was filled with wonderful smells. You all know that I have a penchant for Taiwanese black teas. I've had the good fortune to try quite a few fantastic examples but this one might just take the cake.
Honey Black Tea purchased from Cha Do Raku.