On December 16th, 1773, the Sons of Liberty boarded three ships carrying East India Company cargo. This event is now known as the Boston Tea Party. They dumped chests of tea into the harbor as a form of protest. I've often seen touristy tea bricks sold as replicas of the tea thrown overboard at this event. While some bricks may have made their way to America at the time, it was not in large quantities. The East India Company did not import them.
That got me wondering what kind of tea was thrown overboard at the Boston Tea Party. The history of tea often sends me down rabbit holes of information. I am not a professional researcher, but my passion for tea often leads me to do some really deep dives. Historical tea names aren't used much anymore, but here is what I was able to find.
Bohea
Bohea, pronounced Boo-Hee, is a transliteration of Wuyi. The name referred to both oolong and black teas from the Wuyi Mountains and surrounding areas. The darker color of yancha meant that British and American consumers did not know that they may have been drinking two different types of tea altogether. That may seem hard to believe, but keep in mind that very little was known about tea outside of China. Bohea eventually became a trade name for all Chinese black tea, regardless of region, due to its popularity. Congou was used to denote a higher quality bohea.
Souchong
Souchong is a sub-type of Bohea since it also comes from the Wuyi Mountains. The name is a transliteration of Xiao Zhong. It translates to English as 'the small kind', which refers to the small-leafed variety used to make it. It is a black tea that was smoked, though likely not as much as modern versions of Lapsang Souchong. I found many sources describing it as a low-quality tea, but I did not come across anything to truly substantiate that. Just as it is today, lower-quality versions of any tea are often made specifically for export. That does not reflect on every tea that carries the same name.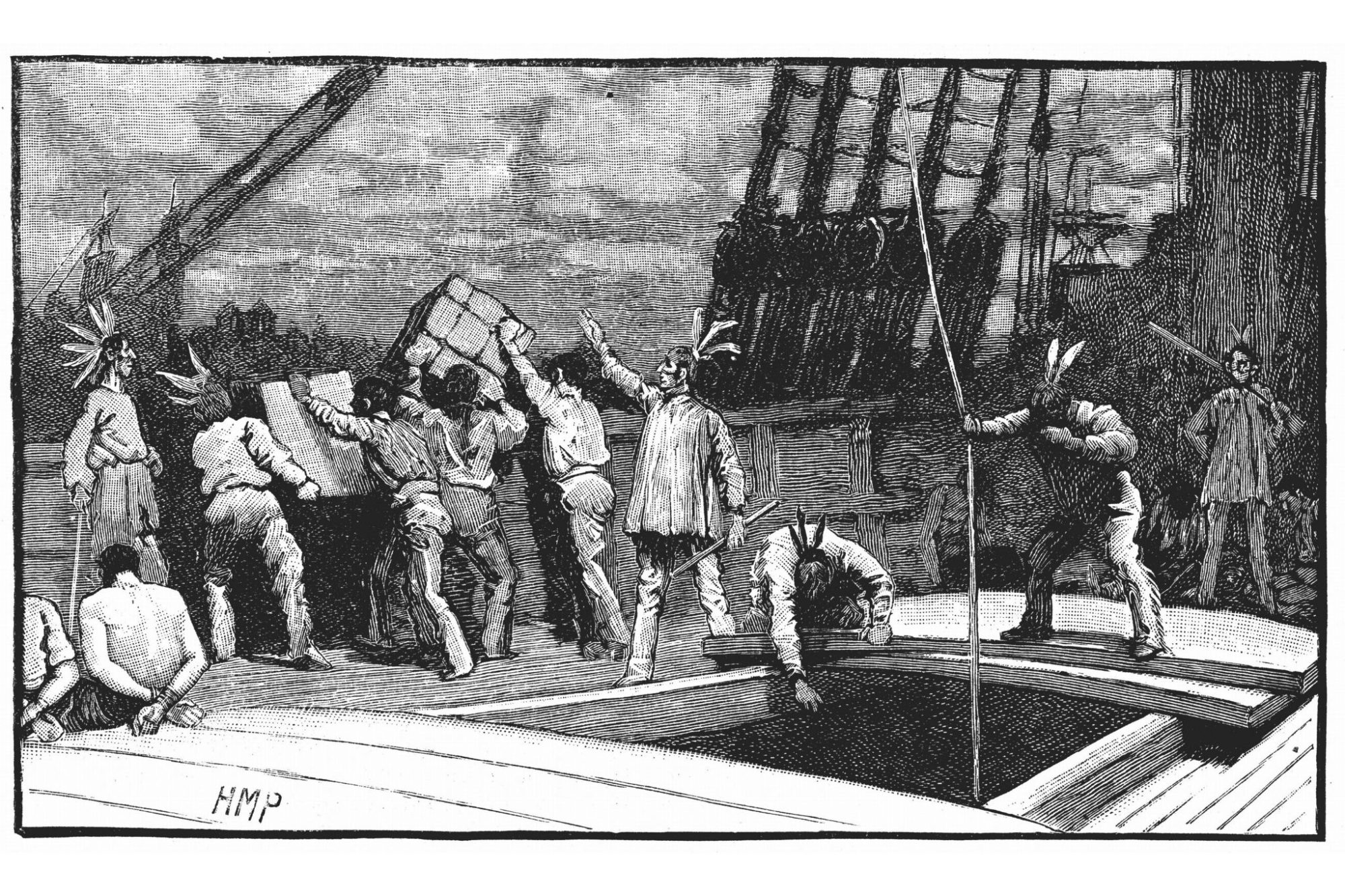 Hyson
Green tea was also represented in the cargo at the Boston Tea Party. Hyson is a corruption of Xi Chun, which translates to English as 'Splendid Springtime'. Some say that it was named after Phillip Hyson, a director of the East India Company. It is a green tea from Anhui Province with curled and twisted leaves. Higher quality versions, known as Young Hyson, were a favorite of George Washington and Thomas Jefferson. You'll see this tea being sold as Chun Mee or gunpowder green tea today. It might also be labeled as Zhen Mei or Precious Eyebrows.
Singlo
Singlo is a Romanization of Songluoshan. From what I can tell, it is what we now call Huang Shan in Anhui Province. The name was primarily used for green teas that were harvested later in the season. It was also called Twankey or Tun Xi. I don't come across the term Singlo nearly as often as the others but noticed that Upton Tea Imports still uses it in the name of their Huangshan Mao Feng.
Were you surprised to learn what kind of tea was thrown overboard at the Boston Tea Party? I'd love to hear from you in the comments below!
Sources
All About Tea Volume I by William H. Ukers
A Social History of Tea: Tea's Influence on Commerce, Culture & Community by Jane Pettigrew and Bruce Richardson
What tea was thrown overboard in Boston Harbor?
England's Green and Pleasant Tea
Romanization of Tea Terms
Twankey Tea Takes on a New Role
Why Our Founding Fathers Adored Chinese Tea
Pin It for Later!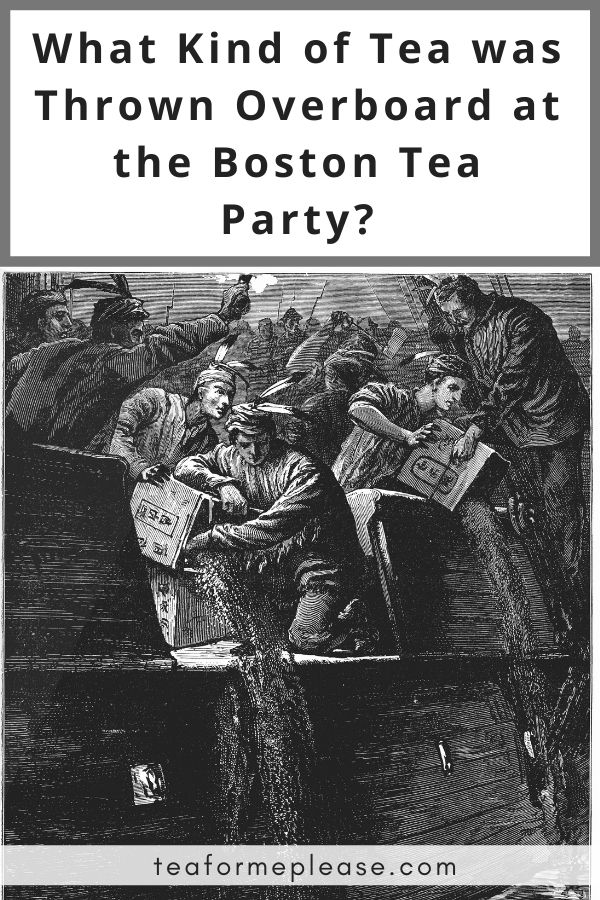 Help Support This Site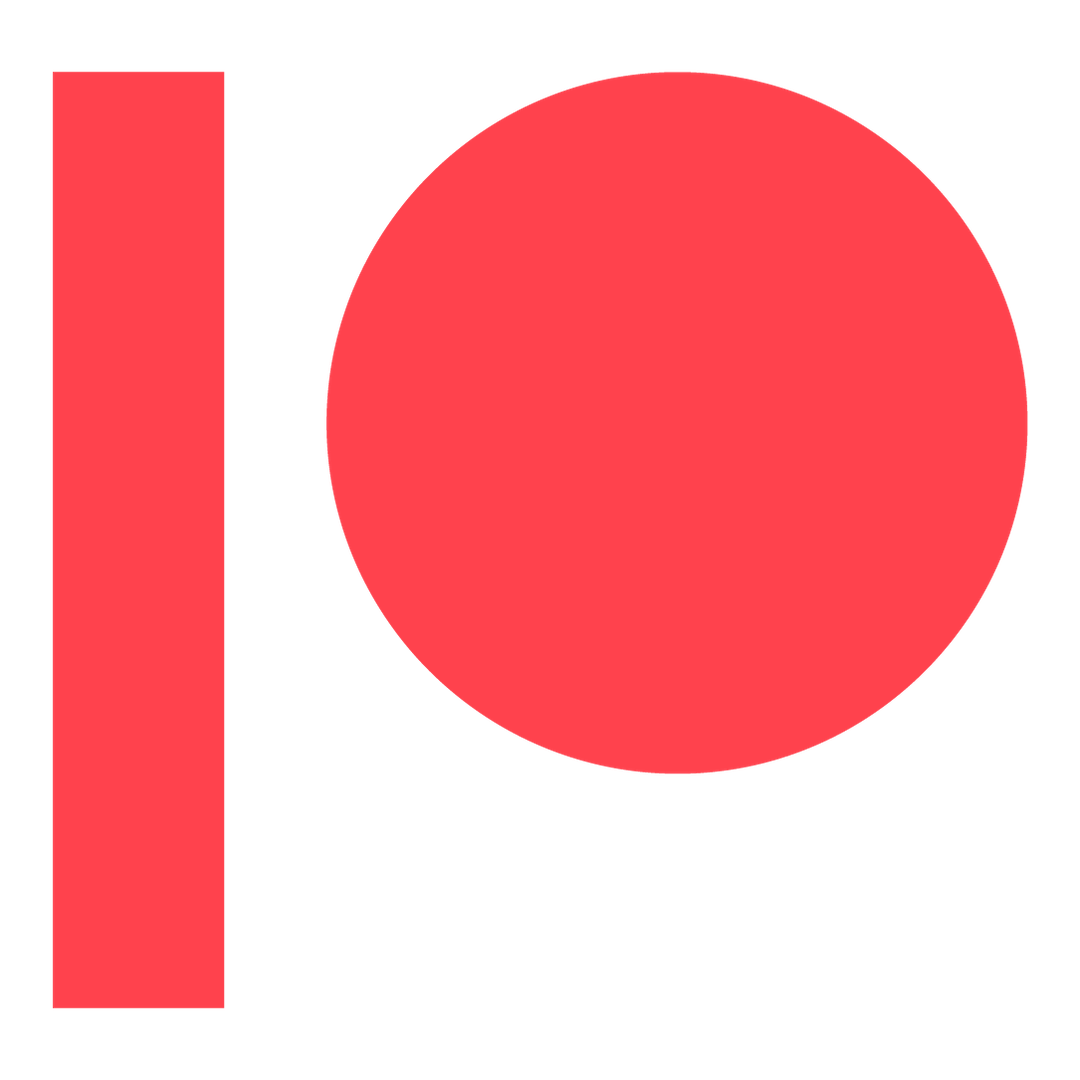 Access exclusive behind-the-scenes content, my private Discord server, surprise quarterly packages, and more!