My favorite thing about being involved in the world of tea is the wonderful friends that I've made from around the world. Tea people really are the best kind of people! Way back in 2013 I crossed paths with an Aussie named Effie and she's exactly as effervescent as her name implies. Last year at World Tea Expo she generously shared some Aussie grown teas and I realized that I completely forgot to share them with you all here.

Perfect South Australian Grown Sencha
The dry leaves were a bit more spindly and larger than most Japanese grown sencha that I've seen. They did appear to be rolled in a similar but less refined way. The taste was grassy but not quite as marine as a "real" sencha would be. Overall it was pretty refreshing with a natural sweetness. The vendor's brewing directions recommended between 1 and 3 minutes. I erred on the side of caution and went with a 2 minute steep. This was a little bit stronger than my preference so I'll probably dial back to 1 minute going forward. Was it the best sencha that I've ever had? Definitely not. Is it worth giving a try for yourself? Absolutely.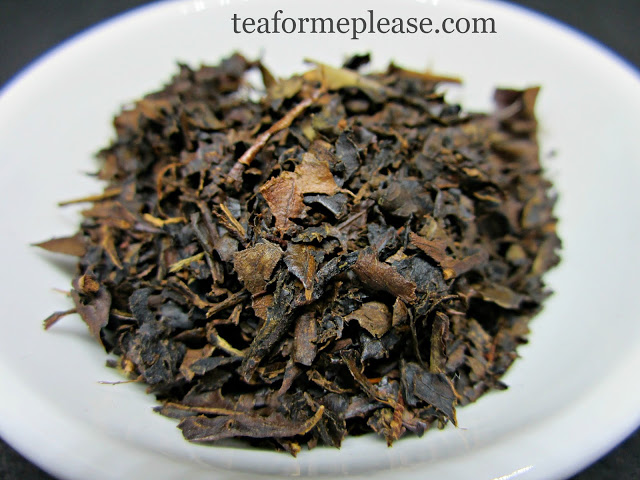 The Art of Tea Tasmanian Black Tea
Tasmania is the southernmost state of Australia. I've definitely heard of Australian grown tea before, mostly the more common Daintree kind, but this was not a tea region I had heard of before. The dry leaf looked a bit rough, fairly broken with lots of stems. I even spotted a few seed pod shells. I was a bit surprised at how light the taste was. It had sweet woody notes with hardly any bitterness. The steeping directions said to use boiling water but no time was given so I went with 3 minutes. I definitely could have brewed it for longer or even left the leaves in the water without hurting the taste.
Have you ever had a tea that was grown in Australia? Let me know about it in the comments!