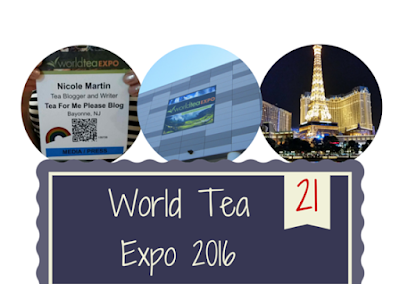 Just when you thought I was done with my World Tea Expo coverage, I decided to sneak in one more thing. For this month's podcast episode I put together a slideshow of pictures from my trip (accompanied by my dorky narrations). It was definitely a memorable trip and I was so glad that I got to share the experience with my fiance, Jason.
This is the first slideshow that I've made with Adobe Spark, thanks to inspiration from +Rachana Rachel Carter. The process was pretty painless. Their music selection was kind of limited but that wasn't really an option this time around anyway.
Is there something (or someone) that you'd like to see on the podcast? Let me know about it the comments!