There aren't many things that can beat fresh whipped cream.
Once I discovered how easy it was to make homemade whipped cream, there was no way that I could ever go back to the store-bought stuff again! (Goodbye, cool whip!) The difference is taste is profound, and the effort required is minimal, making it a perfect way to dress up a basic dessert.
I'm going to reveal to you how to make the most fantastic matcha whipped cream.
How This Creation Came About
It was a perfectly ordinary day, and I was making instant cheesecake. When suddenly, the inspiration struck me to mix green tea into my whipped cream topping. I thought the vibrant green color and tasty tea flavor in the finely powdered matcha would add a dash of creativity and innovation to an otherwise standard homemade whipped cream recipe. With a tendency to experiment with matcha, I took a risk. I added matcha to the whipped cream and used the final product as a topping for the cheesecake I was making for my husband and me.
As you can see, the matcha whipped cream really added some pop to an otherwise basic dessert. My husband hates the taste of green tea, but he inhaled this dessert. It's the perfect mix of bitter and sweet. And, if my experience is anything to go on, it's well-received by those who aren't devoted tea lovers.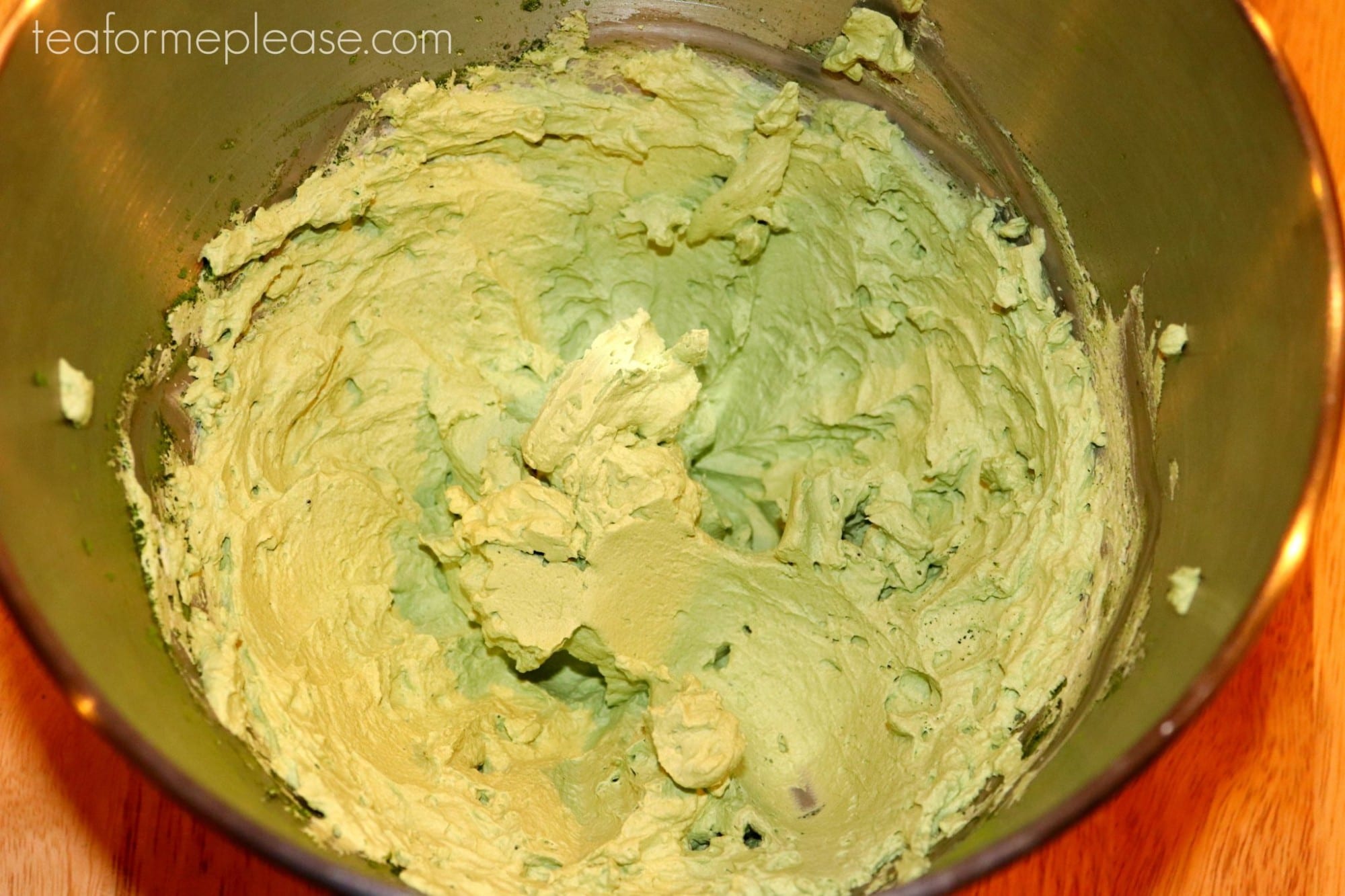 ---
Pro-Tips
Culinary grade matcha is fine to use for this recipe as the cream and sugar mask any less desirable notes in the matcha's flavor.
Doing so would allow you to save your ceremonial grade matcha for special occasions. Keep in mind that lower quality options will produce a darker, duller color that might look much less attractive.
This recipe is well suited to use up old matcha that may be past its prime. (For more information about matcha expiration, click here).
If you are looking for a place to buy your matcha, I recommend checking out Mizuba Tea Co. or Encha.
Recipe Modifications
Dairy-free matcha whipped cream
Matcha whipped cream can be adapted to exclude dairy. Substitute the heavy cream for coconut milk and consider substituting the granulated sugar for coconut sugar.
Even with these ingredient substitutions, still follow the same general preparation procedure: in a chilled bowl, whisk together the coconut and matcha mixture using a hand mixer, whip the coconut cream until it's thick and resembles regular whipped cream.
Chantilly matcha
Homemade matcha whipped cream recipes can be adapted to make Chantilly matcha. Chantilly is sweeter than whipped cream and often uses confectioners' sugar rather than granulated sugar. Generally speaking, Chantilly is twice as sweet as its whipped cream counterpart.
Flavor Notes
The whipped cream is enriched by the matcha flavor, which is grassy, sweet, and creamy.
The cream, sugar, and matcha come together in a perfect taste. It tastes as if you were to drink a perfect section of sun-soaked grass that had was balanced with all the sweetness and mild pleasantry of a summer day. 🙂
The amount of matcha that you use is totally up to you. Feel free to adjust this recipe to your preferences and sweeten it to taste.
Suggested Pairings
I think this delicious, whipped topping would be a perfect addition to a homemade matcha latte. If you are dairy-free, I recommend using oat milk for your matcha latte (it's so tasty!)
Alternatively, this creamy matcha topping would work well on something more decadent like matcha cream puffs.
I also think that pairing the matcha whipped cream with something with dark chocolate would also work really nicely. 🙂
If you give this matcha whipped cream recipe a try, I'd love to hear about how it went in the comments below. Alternatively, you can show off your concoction to me by tagging me on Instagram @teaformeplease.
Pin It for Later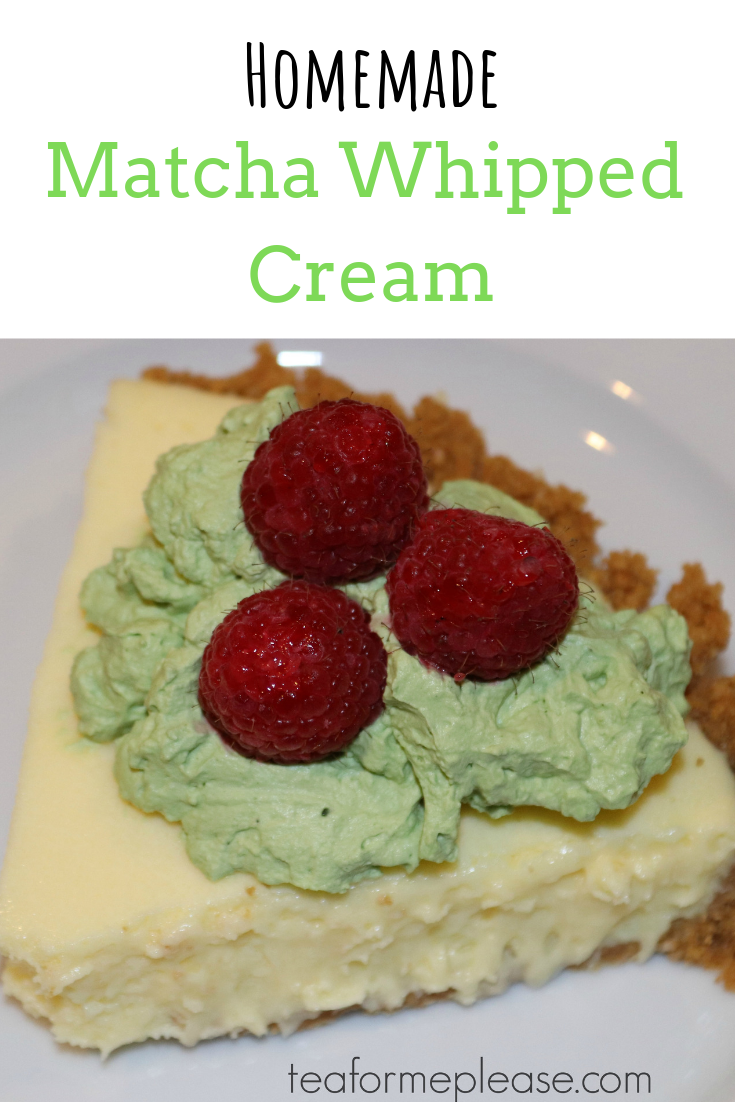 Help Support This Site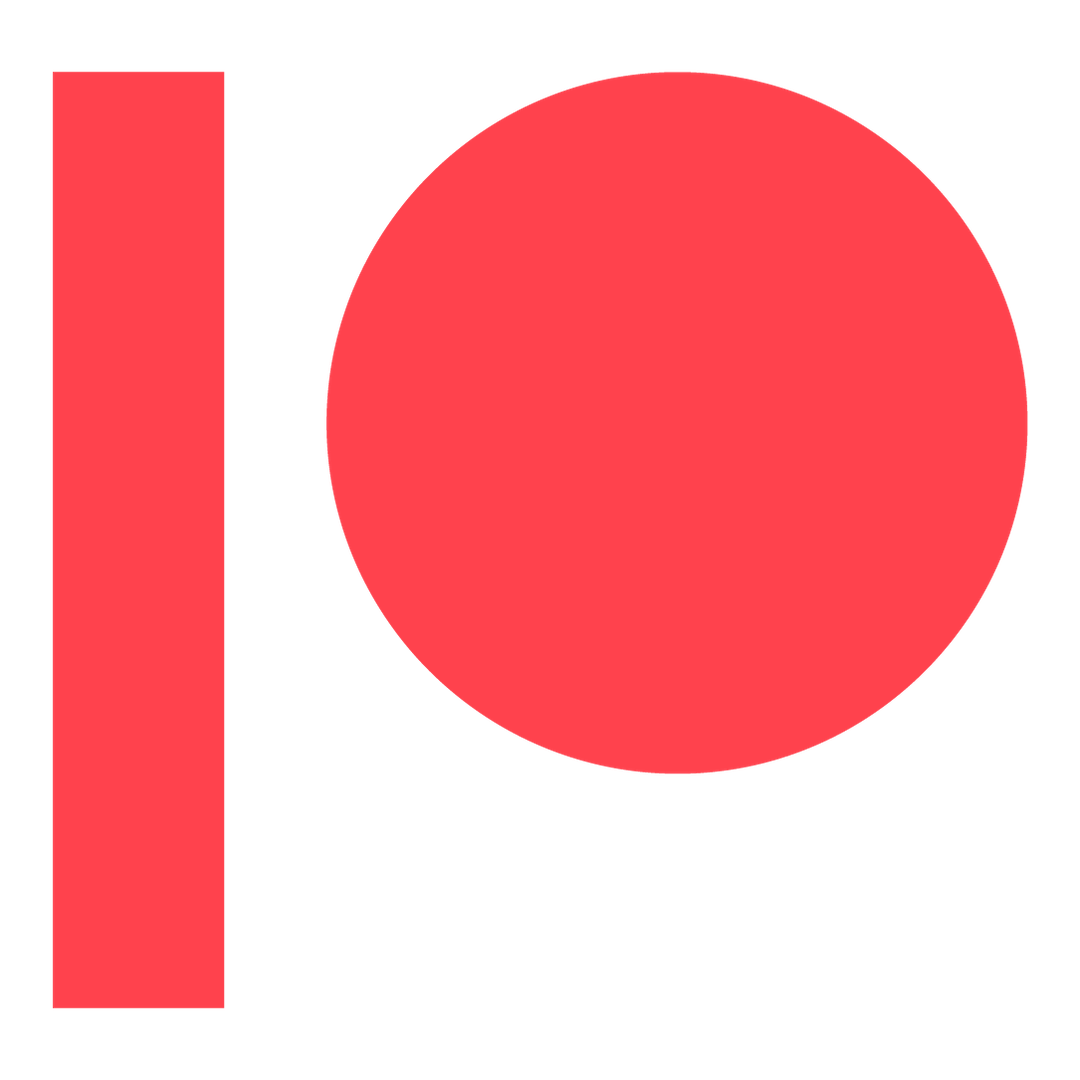 Access exclusive behind-the-scenes content, my private Discord server, surprise quarterly packages, and more!