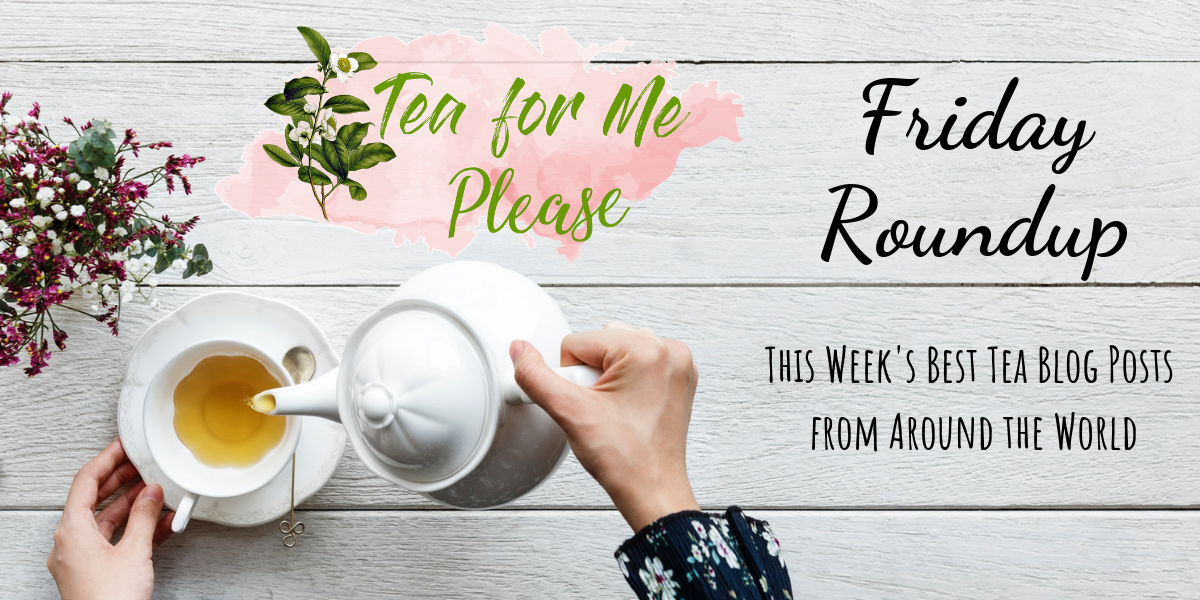 Friday Roundup: April 14th – April 20th
The Friday roundup is a weekly collection of some of my favorite blog posts from around the tea world. It's a great way to find new writers to follow!
Whispering Pines 2018 Taiwanese Wild Mountain Black Tea Review
I have quite a few friends who were obsessed with a Taiwanese black tea from Butiki Teas. When they went out of business, we were suddenly left without a source. Apparently, Whispering Pines Tea Company tracked it down and The Weekend Sessions gave us his impressions.
Mao Feng Monday 2: A written review.
Dylan from "Like the Sweetest Dew from Heaven" has been traveling in China and I have been living vicariously through his videos. This week, he shared a written perspective of his trip to Da Gu Yun. The conversations with tea farmers about pesticides are super fascinating.
You all probably know that Geoff from Steep Stories is one of my favorite writers. This post is a great example of why. Mythology, old fashioned research, and imagination combine in his search to find the original tea tree. Make sure you check out the comment section for even more great insights!
Transparency in Tea: A Manifesto
Tony Gebely is kicking off his new website, Tea Epicure, with a bang. This manifesto should be a wake up call for the tea industry. I love that he points out the differences between the faux transparency that has become so prominent and true transparency.
Horizontal Harmony – The Benefits of Horizontal Tea Tastings
Comparison tastings are one of the best ways to learn more about tea and hone your palate. This week Danae of Camellia's Treaty explained why she enjoys doing horizontal tastings. Each time is a learning experience and the possibilities for experimentation are endless.