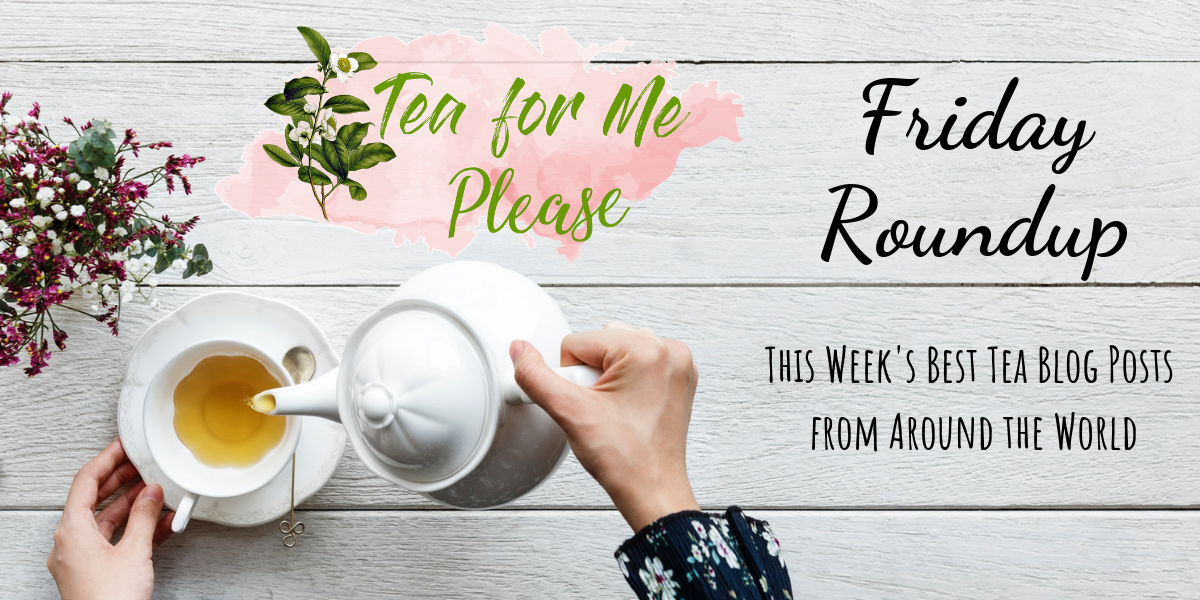 Friday Roundup: April 7th – April 13th
The Friday roundup is a weekly collection of some of my favorite blog posts from around the tea world. It's a great way to find new writers to follow!
Heather at Hanamichi has been sharing some really great tea places lately. This week she shared her experience at the aptly named Van Cha in Vancouver. Canada has quite a few traditional Chinese shops like this one. Van Cha is definitely on my list of places to visit now.
Interview with Ashley Lim of Mansa Tea
Sara at Tea Happiness interviewed the founder of a tea company that I recently discovered at the Coffee & Tea Festival in NYC. Their puerh selections really impressed me. I always love hearing the story behind tea businesses. If you're near NYC, take note of their upcoming pop up.
Teaware Tea Owl Tuesday – Bitterleaf Tea's White Jianshui Zitao Shipiao Teapot
I am a major teaware hoarder but my collection is missing one thing, a Jianshui teapot! This week Char at Oolong Owl wrote about her experience with an adorable little pot she purchased from Bitterleaf Teas. I love pots made with light colored clay like this one.
Tea and Coffee, . . . and Lung Cancer?
The media has been buzzing about a recent study that concluded there may be a connection between tea and lung cancer. Just reading about it made me want to punch holes in their theory. Thankfully Jill from It's More Than Tea tackled this story with a scientific approach.
Matcha Not Frothing Perfectly? Here are 4 Reasons Why
Lu Ann from The Cup of Life and I must be on the same wavelength. This week she shared some matcha tips that perfectly aligns with a guide that I wrote a few weeks ago. Great minds think alike! These tenets will get you off to a great start.