Cast iron teapots are a beautiful way to prepare tea. but it is important to know how to properly use and care for them. Here are some tips and tricks to make sure that you will have years of brewing tea together.
Why use a cast iron teapot?
The main advantage of using a cast iron teapot is heat retention. Many people also enjoy the durability of this material. It won't shatter the way that glass or clay would. As a former Teavana employee, I do have to tell you that most of the pitches that they used to sell them were not accurate. Cast iron teapots do not add iron to the water. They do not absorb or build up nutrients with use. They also do not distribute the heat better than other materials.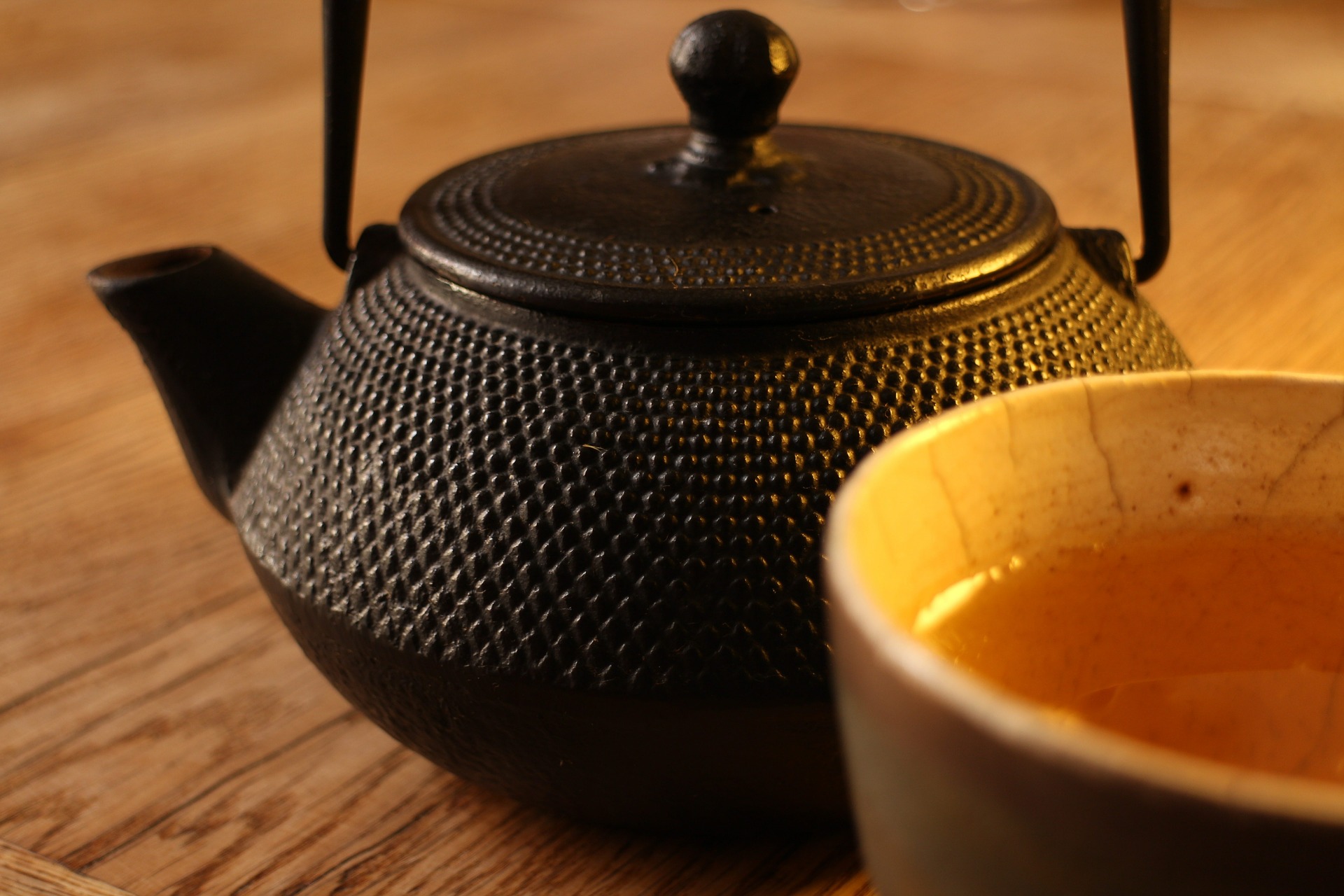 Before Use
Cast iron teapots can be used in the same way that you would any other teapot. Most of them come with stainless steel infuser baskets, making it easy to remove the tea leaves. The one important thing to keep in mind is that you should preheat your cast iron teapot with hot water before you start brewing your tea. This makes a huge difference when it comes to the pot's ability to keep the tea hot. A cold teapot will absorb the heat from the tea if you start brewing without preheating first.
After Use
Cast iron teapots require a little bit of extra maintenance but don't let that scare you. Just make sure that you clean it right away once you are done drinking. Hand-wash only! Never put cast iron teapots in the dishwasher. Similarly to clay teapots, avoid using detergents or soap. Hot water will usually be enough to rinse away any tea residue. Use a soft cloth to scrub any stubborn stains. I recommend inverting your pot on top of a towel and allowing it to air dry completely before putting it away.
Is it a teapot or kettle?
Cast iron teapots are inspired by and modeled after tetsubin. They are kettles traditionally used to heat water for the Japanese tea ceremony. This leads to a lot of confusion about whether or not your teapot can be used on an open flame or heat source. Tetsubin are used for boiling water but never for actually brewing the tea. If you are looking to purchase an authentic tetsubin, I recommend checking out Artistic Nippon.
If your teapot is lined with enamel, it CAN NOT be used on a heat source any hotter than a tea light candle warmer. Doing so could damage the lining or even cause the pot itself to crack. That is the tea equivalent of using metal utensils on a nonstick frying pan. Just don't do it!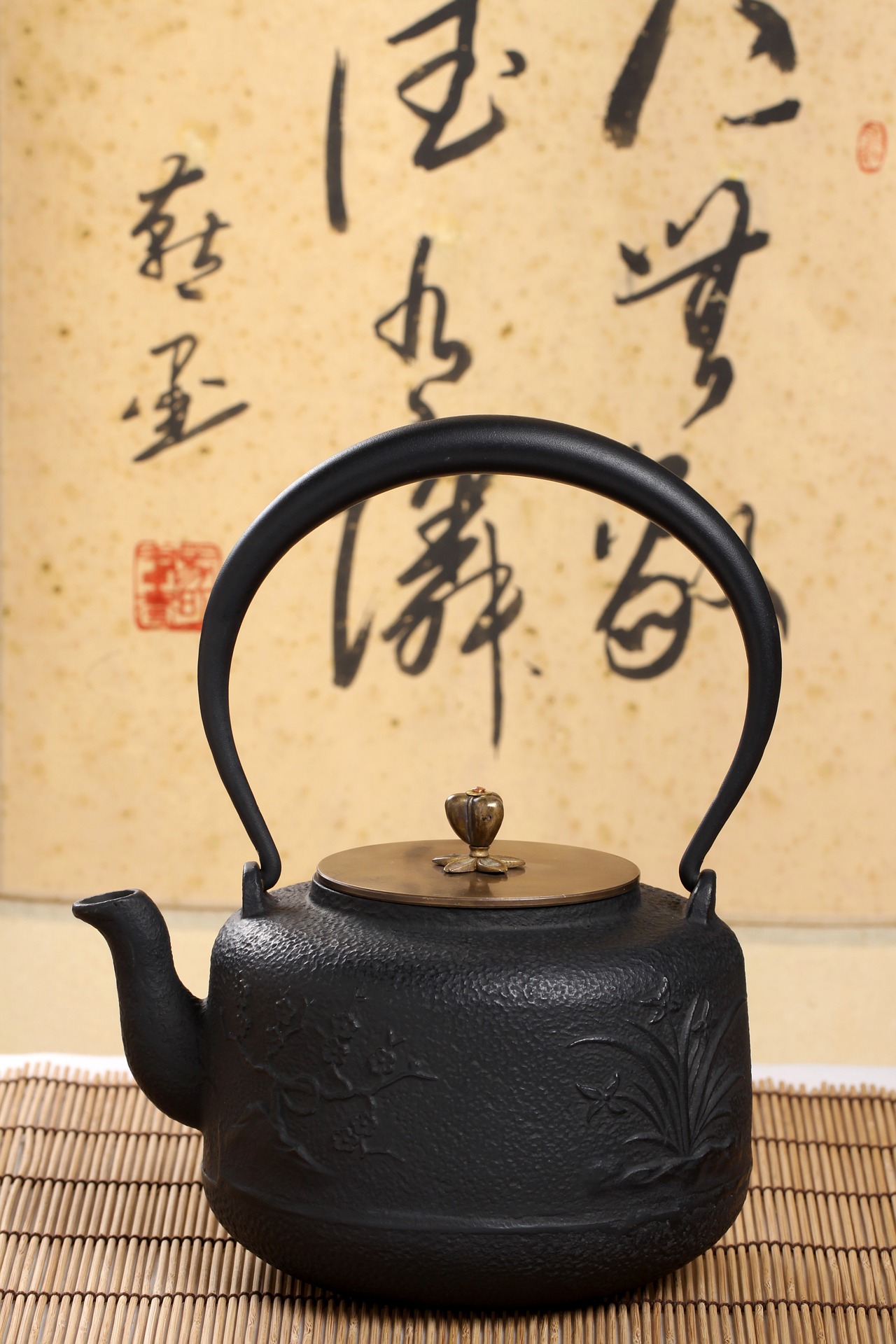 What if it has rust?
If you discover rust on your teapot clean the area with a soft brush (toothbrushes work well for this). According to The Republic of Tea, allowing spent leaves and water to soak in it afterward will help prevent the spot from rusting again. If the enamel lining is cracked or flaking off, you should stop using the teapot.
Taking proper care of your cast iron teapot will give you years of tea brewing. I bought mine from a Japanese grocery store over ten years ago and it is still in great shape. It doesn't get used often now that gongfu is my preference but I enjoy making comforting, easy-drinking teas like hojicha in it.
Do you have a cast iron teapot? What teas do you like to brew in it? Tell me in the comments below!
Pin It For Later!