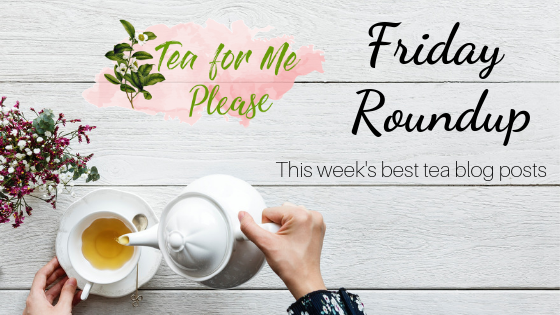 Friday Roundup: January 13th – January 19th
How to Make Tea Infused Hot Chocolate
Hot chocolate is one of my favorite indulgences this time of year. Lu Ann from The Cup of Life posted a delicious sounding recipe that combines tea with cocoa powder and maple syrup. Yum!
Teaching Kids Through Tea Parties
Sara from Tea Happiness wrote an interesting piece this week about what kids can learn through tea parties. I hadn't even thought of so many of her talking points but they are all excellent food for thought.
The Sakurai Tea Experience in Tokyo
Anna over at The Tea Squirrel traveled to Japan in December and I have been living vicariously through her blog posts ever since. It definitely sounds like the Sakurai tea experience is something that needs to be added to my bucket list.
Frankenstein Afternoon Tea at The Morgan Library & Museum
Jee from Oh, How Civilized always has the latest dish on afternoon teas in NYC. This spooky themed tea celebrates the 200th anniversary of Frankenstein. I love the look of the marzipan severed toes!
How Drinking Tea Can Keep Your Skin Healthy
Mel Had Tea recently shared some the hydrating benefits of tea at an event in Toronto. I know that I would definitely be much less healthy, both inside and out, if I wasn't swigging tea all of the time.