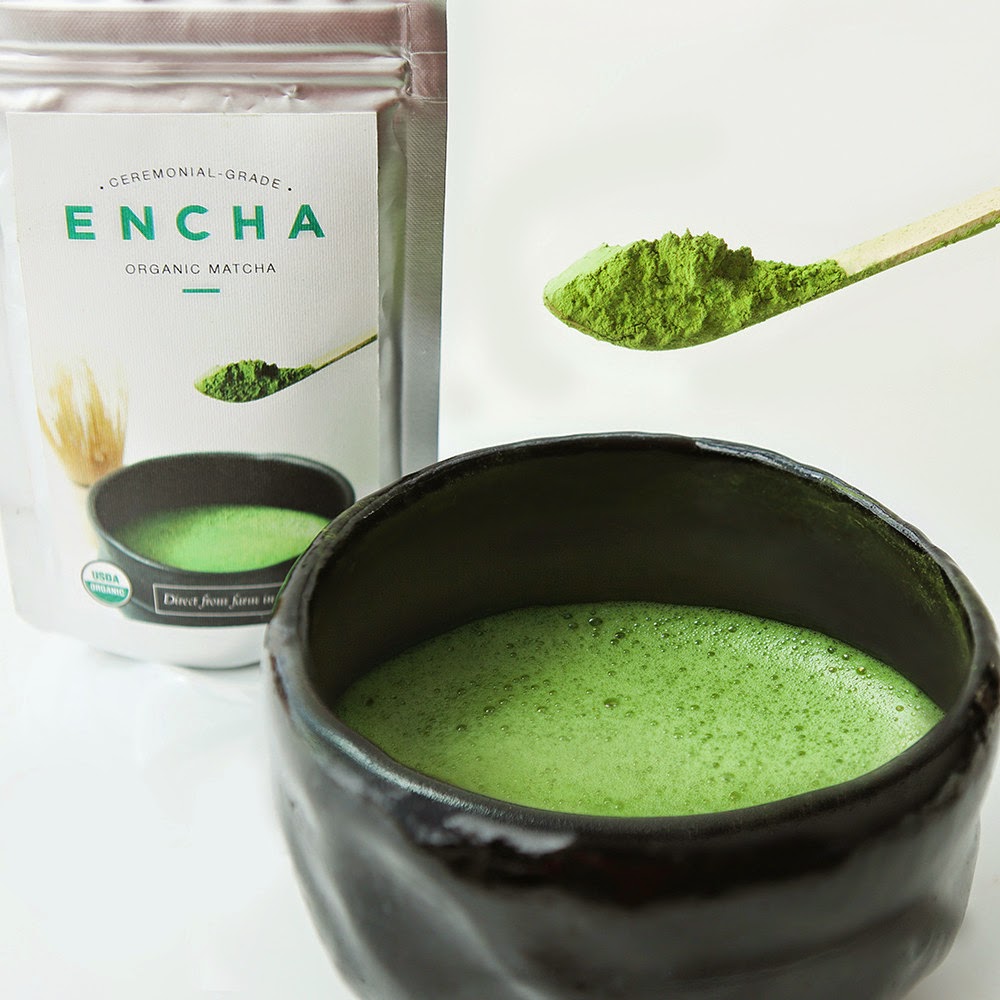 Country of Origin: Japan
Leaf Appearance: vibrant green
Ingredients: powdered green tea
Water Temperature: 160 degrees
Preparation Method: traditional
Liquor: deep green
I've been seeing Encha making the rounds among Instagram friends so I was totally psyched when they offered me a sample. I must say that I'm impressed with the passion and drive of their CEO, Li. His positive energy is easily felt through their Instagram feed. Their matcha is sourced from organic farmers in Uji, Japan. I don't have a personal preference when it comes to growing region but I know some tea drinkers who are very picky. The powder was very fine and vibrant green, just as it should be. It sifted easily and didn't clump up at all. Even with my inept whisking it had a thick, almost creamy texture with a deep vegetal aroma. The umami factor was present but not dominating. Matcha is probably the one type of tea that I am the least experienced with but in my opinion this tea gave a very good experience. Life gets hectic and busy but I've been trying to remind myself to take the time for a bowl whenever I can. It serves as a very effective pick me up, especially after a long day at work.
Ceremonial-Grade Organic Matcha sample provided by Encha.