Japan is famous for several pottery styles but one of my favorites is known as Hagi Yaki. It is a glazed, high-fired stoneware that is the specialty of the city of Hagi in Yamaguchi Prefecture. The glaze can be made in a variety of colors but milky white is the among the most recognizable. This style of pottery originated in Korea and was brought to Japan in the 17th century. No two pieces are ever exactly alike due to their handmade nature. Their perfectly imperfect appearance exemplifies the wabi sabi aesthetic of the Japanese tea culture. The clay has a rough, almost rocky texture and the glazes are typically lumpy or drippy. Most pieces do not feature any designs other than those made by the glaze. Hagi is traditionally used for serving sake and other types of alcohol. It is also a popular medium for flower vases used in a tatami mat tea house. Their earthy feel draws the viewer's attention to the beauty of the blooms rather than detracting from it.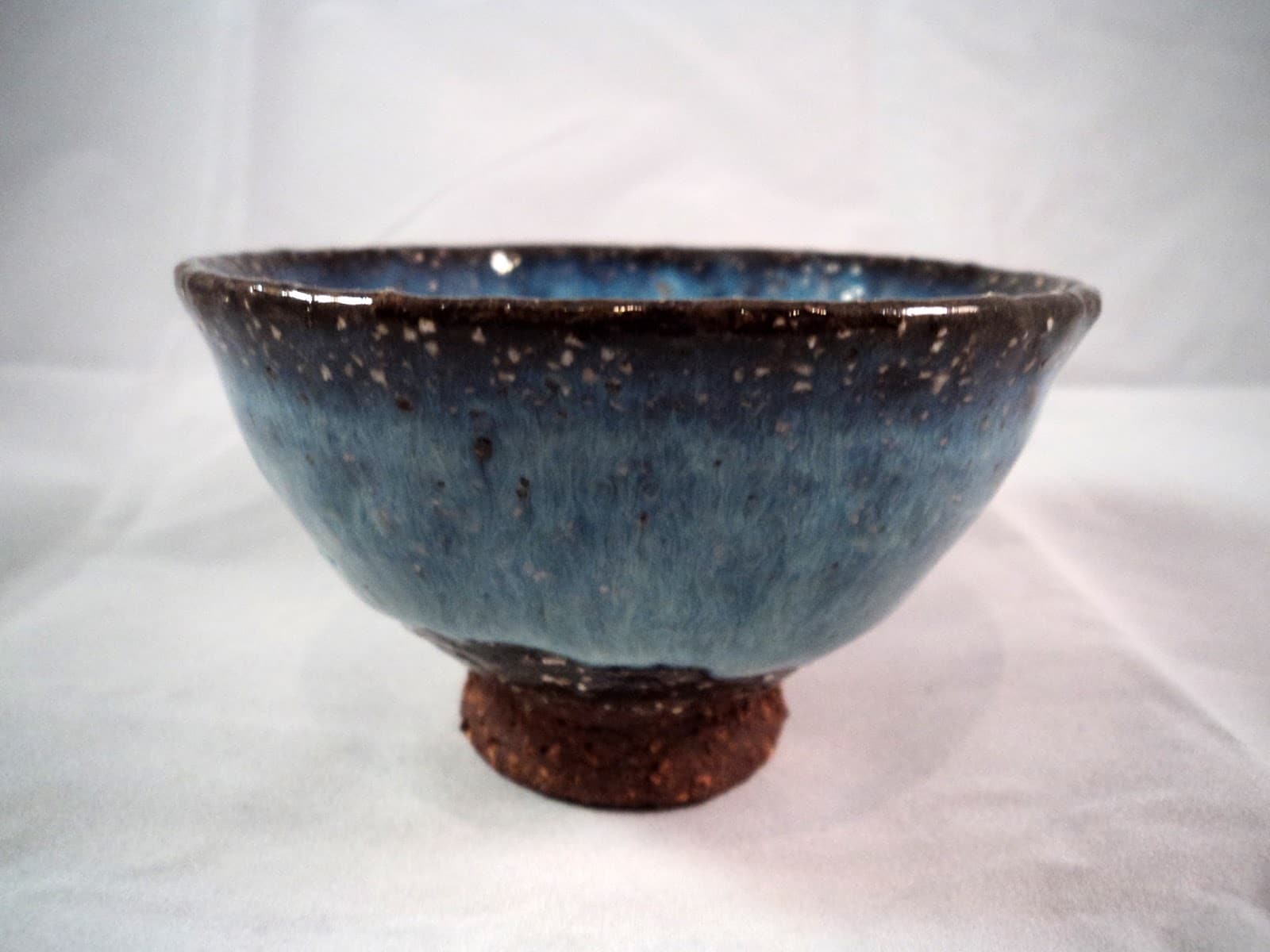 Hagi is different from other teaware like ceramic or porcelain because it is designed to permeable, so much so that new pieces may leak a bit. Small cracks will also develop in the outer glaze with each use. Don't worry, your beautiful new teacup isn't breaking! Tea seeps into these cracks and changes the appearance of the vessel over time. This process is referred to as the "seven changes" of hagi. Although I've seen that phrase repeated many times, I actually have not been able to find a list of what those changes actually are. The first time that you use a piece of hagi yaki, I recommend soaking it in water for two to three hours. This helps to remove dust particles and reduce odors from shipping. In the event that your piece leaks too much, regular use will encourage tea to crystallize inside of the pores in the glaze. Filling it with a solution of cornstarch and water can also help.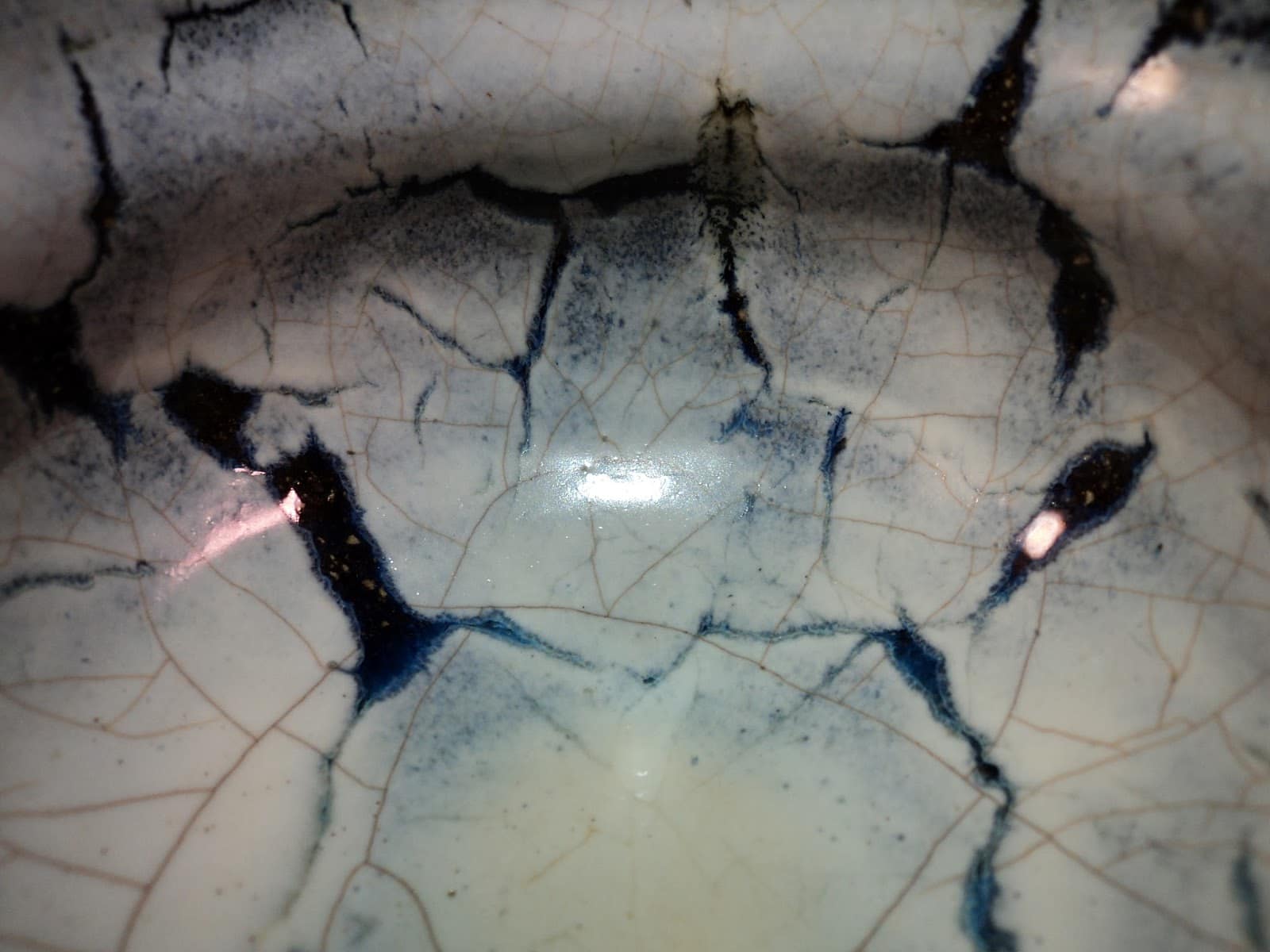 I fell in love the hagi teaware near the beginning of my tea journey. Group buys through Tea Chat enabled me to acquire some very nice pieces directly from Japan without breaking the bank (although they were still a bit of an investment). I tend to not use them when writing a review because of the affect that they may have on the taste but they are still my favorites when drinking for fun. Seeing each cup change over time makes me love them that much more.
Hagi ware should only be hand washed with warm water. They are so absorbent that soaps or detergents would render them unusable. Avoid leaving tea or alcohol for extended periods of time in the teacups and dishes. These can seep into the cracks and cause stains, odors and unpleasant stickiness. Never microwave your hagi or place it onto a heat source. The bottoms of cups and pots are usually a bit rough so use a coaster of some sort if your table has a delicate finish.
If you're wondering where to find hagi to add to your own collection, I highly recommend MAGOKORODO. Shipping from Japan may take a while but I've been very happy with everything that I've purchased from them.