Yet another internet addiction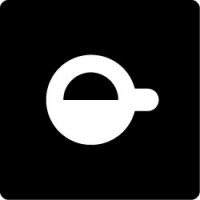 I need another Internet addiction like I need a hole in the head but this site is very cool nonetheless. They even have a tool where you can find twitter friends who also use Steepster. Check out this snippet from their "About Us" page. Click on the title of this blog entry to get to my Steepster page. I haven't added anything to my tealog yet but I will soon.
Steepster is the embodiment of the ultimate web-based tea drinking experience! But seriously, Steepster is a site that helps you keep an online log of the teas you drink. Using our super-simple interface, you can easily fill your tealog with tasting notes and tales of your tea drinking adventures. You can also follow other tea drinkers to see what's in their cup, discovering brand new teas from people you know and trust.

Whether you're a seasoned tea connoisseur drinking the finest aged pu-erh or fairly new to the game and just brew whatever happens to be in the office pantry, Steepster can help you be more mindful of your tea drinking habits and discover something new and exciting while you're at it.