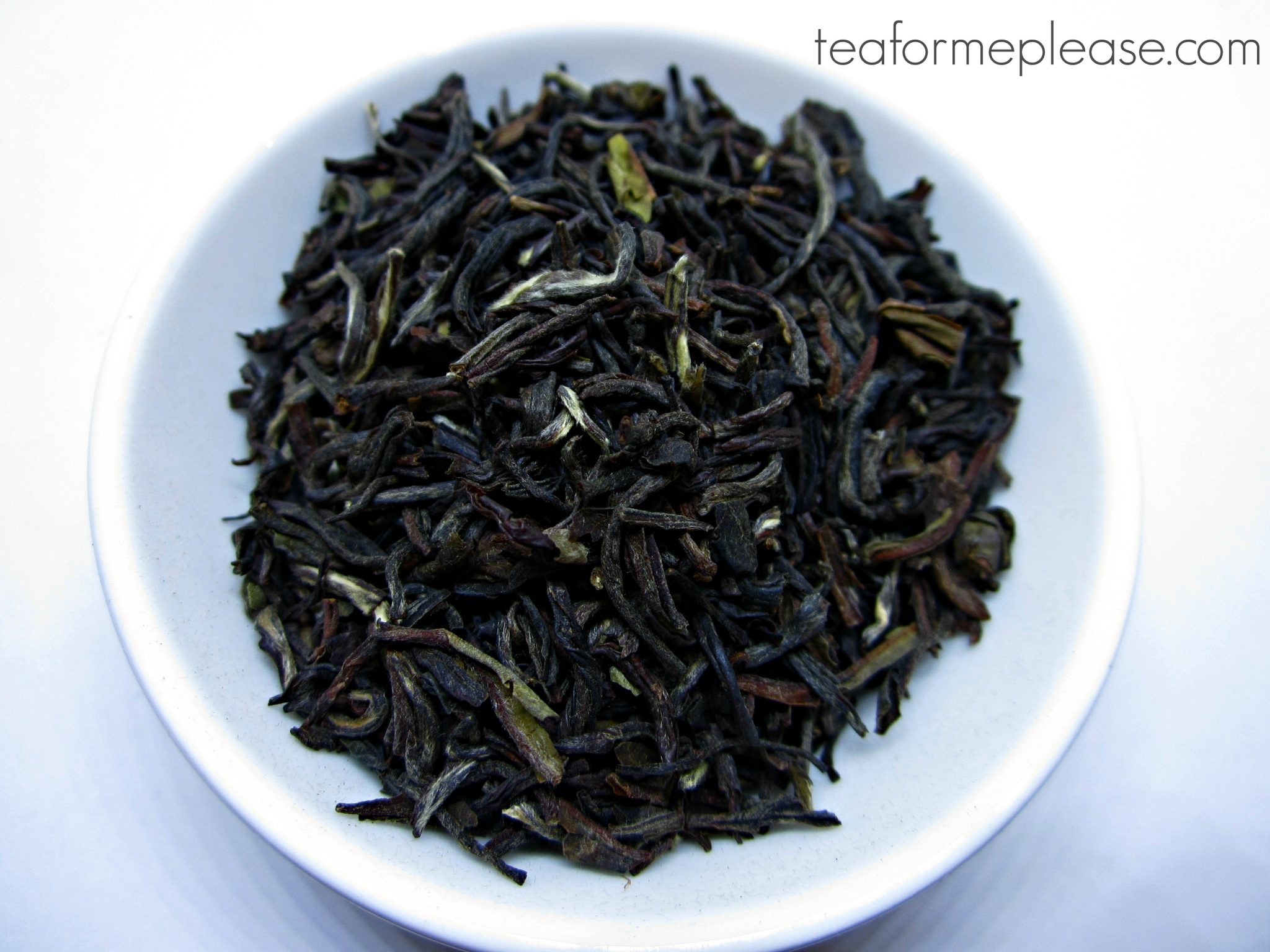 Yatra Tea Company Glendale Estate Nilgiri 1st Flush 2017
Country of Origin: China
Leaf Appearance: small, dark
Steep time: 30 seconds
Water Temperature: 212 degrees
Preparation Method: porcelain gaiwan
Liquor: very dark, almost black
Darjeeling and Assam are the stars of the show when it comes to Indian tea but Nilgiri also produces some noteworthy orthodox choices. Glendale Estate has been producing tea in this region since 1835. They are certified by both the Rainforest Alliance and the Ethical Trade Partnership.
Yatra Tea Company focuses specifically on single origin whole leaf teas from India and Nepal. I have previously reviewed offerings from Nepal and Darjeeling. I prefer to get tea from someone who knows their region intimately whenever possible so I really appreciate their narrow focus.
Leaf
I was surprised by how dark the leaves were, especially for a 1st flush. Nilgiri teas are usually a bit darker but this one was strikingly so. The grade of this tea is SFTGFOP so they were mostly whole. There were a few buds scattered throughout but I wouldn't say they were a dominant feature of this tea.
Liquor
This 1st Flush Nilgiri black tea brewed up an orange-tinged shade of amber. The taste was floral and fruity with crisp hints of green apple. Overall it was mellow and smooth with a grounding earthy quality that found very pleasant. This tea would be a great option for those who don't enjoy the particularly green tasting 1st flush teas that we often see from Darjeeling. My second infusion was slightly more astringent but it never really crossed into bitterness. Although it is a black tea, this is one that you will want to enjoy without the addition of any milk or sugar.
Have you ever tried a tea from Yatra Tea Company? I'd love to hear your thoughts in the comments below!
Glendale Estate Nilgiri 1st Flush 2017 sample provided for review by Yatra Tea Company.