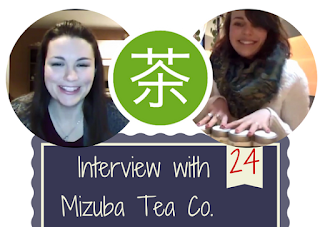 I've gotten a bit off schedule when it comes to videos over the last few months. 2017 is a new year so let's start off on the right foot! I'm going to change the format a bit going forward. For starters, I'll only be publishing episodes here (and on YouTube, of course). I discovered that the majority of viewers were watching there anyway.
This will help me to avoid having to pay podcast hosting fees and I won't have to render two different versions of every episode. For that reason, I won't be calling it a podcast anymore but the content will remain largely the same. You can still expect tea industry interviews, how to's, and more.
I first met Lauren on Mizuba Tea Co. at World Tea Expo a few years ago. It turned out that we had been following each other on Instagram for years! Her effervescent personality and passion for matcha made us fast friends. In this episode, we talk about how Lauren discovered tea and the happy accident that led her to start her own matcha company.
Is there something (or someone) that you'd like to see in a future video? Let me know in the comments!