Last week I participated in a teapot show and tell Zoom call organized by Zhen and Phil of Zhen Tea. That inspired me to share a bit of my teaware collection here on the blog. It is the perfect opportunity to highlight some of my favorite artists.
Petr Novak
I own quite a bit of teaware made by Petr Novak. Each one of them has a different personality. One thing they all have in common is that they are very tactile. The contrast of smooth glaze and rough patches makes them satisfying to hold and use. The tree bark teapot was the one that started the obsession. I had the good fortune of buying it barely used on a message board.
Inge Nielsen
I've admired Inge Nielsen's work for a long time. When this little baby popped up on her Instagram, I couldn't resist grabbing it. It is incredibly tiny but the craftsmanship is incredible. It only holds about 3g of leaves but there is a fully functional ball filter inside. I also love that it has teeny tiny feet! The carbon trap shino glaze has a subtle crackle.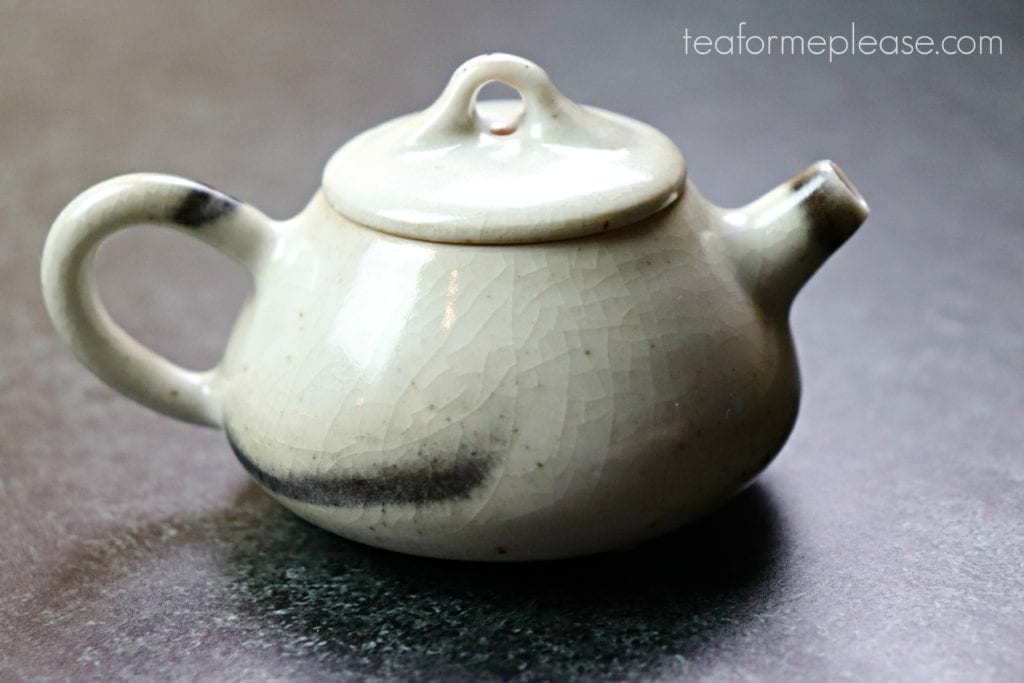 Emilio del Pozo
Emilio del Pozo is both a tea vendor and an incredibly talented potter. His work sells out quickly so I was happy to score this lovely shiboridashi. I love it for brewing high mountain oolongs. The inside is glazed but the outside has an unfinished clay feel. By now you know that I'm a sucker for crackle glazes. Next on my wishlist is a side handle teapot with a wooden handle.
David Holden
David Holden works with local clay in Ireland. My great grandparents immigrated from there so I was really drawn to that aspect of his work. The inside of this cup also looks like creme brulee! The razor-sharp edge of the rim always amazes me. I've never seen anything quite like it. This style is technically a guinomi, for drinking sake, but I really enjoy the shape.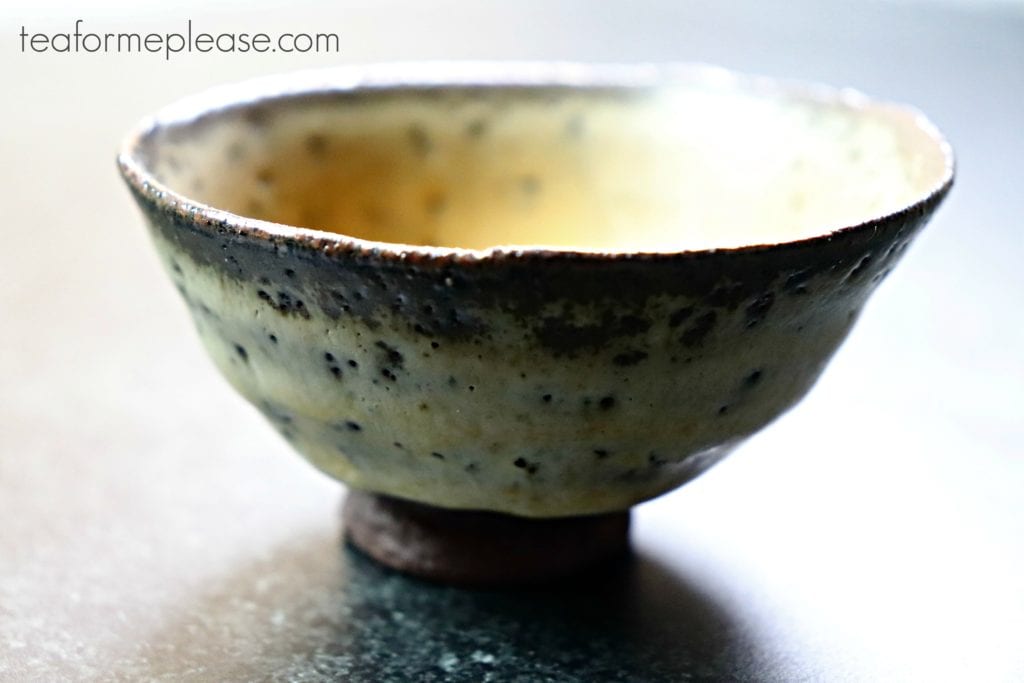 D. Michael Coffee
Yep. I have a teacup made by a guy named Coffee! D. Michael Coffee is an architect based in Colorado. This cup was purchased through a group special order on TeaChat about ten years ago. The run was dubbed "In Praise of Shadows". I love the epic base that it came with it, like a throne for the cup. It is glazed inside and out but still has a great texture.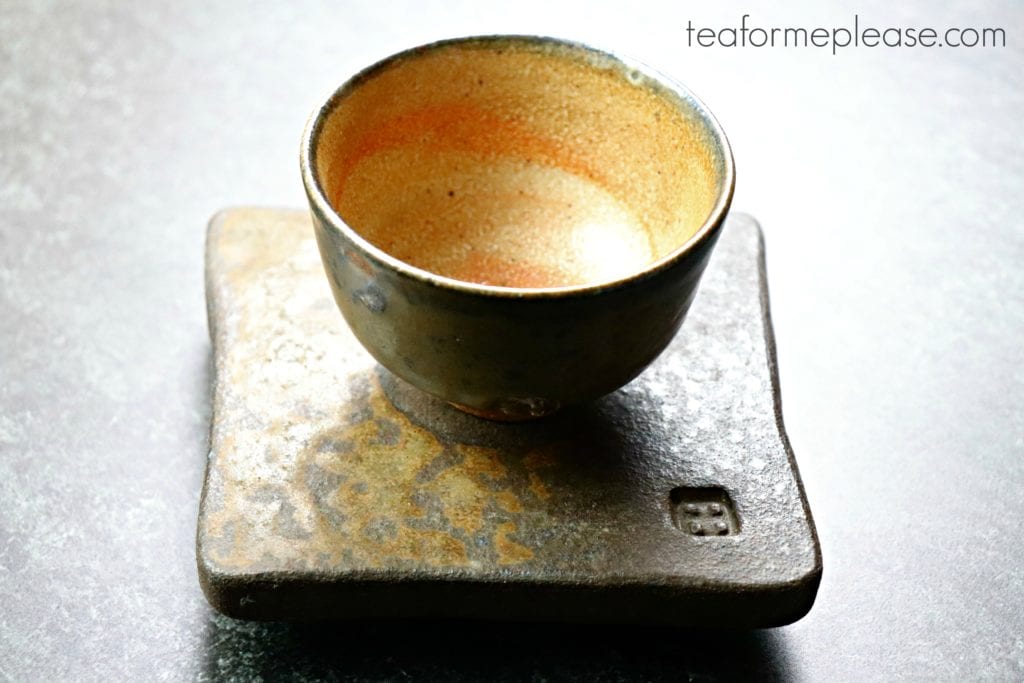 Saigan Yamane
Last but not least, Saigan Yamane is a Japanese artist who makes Hagi teaware. The wonderful thing about Hagi ware is that they are glazed but also porous so they will change with use. I had a brief obsession that led me to acquire a variety of shapes, sizes, and glazes. All of these pieces were purchased through TeaChat group special orders.
For the curious, here is a video showing my entire collection!
Is there a teaware artist that I should know about? Do you have pieces from any of these talented folks? Tell me about it in the comments below!