Tea Thoughts Steep It Real Box
Nazanin of Tea Thoughts is a regular feature in my Friday Roundup. In addition to writing her blog, she also has a shop where she sells some adorable and creative tea-themed items. I did a happy dance when she offered to send me her Steep It Real Box.
The Packaging
The personalized and whimsical packaging put a smile on my face before I even opened the wrapper. Colorful washi tape and my name written in a beautiful script are not something that I see every day. She puts these little touches on all of her orders and no two boxes look exactly alike. I loved the matcha inspired crinkle paper that she used.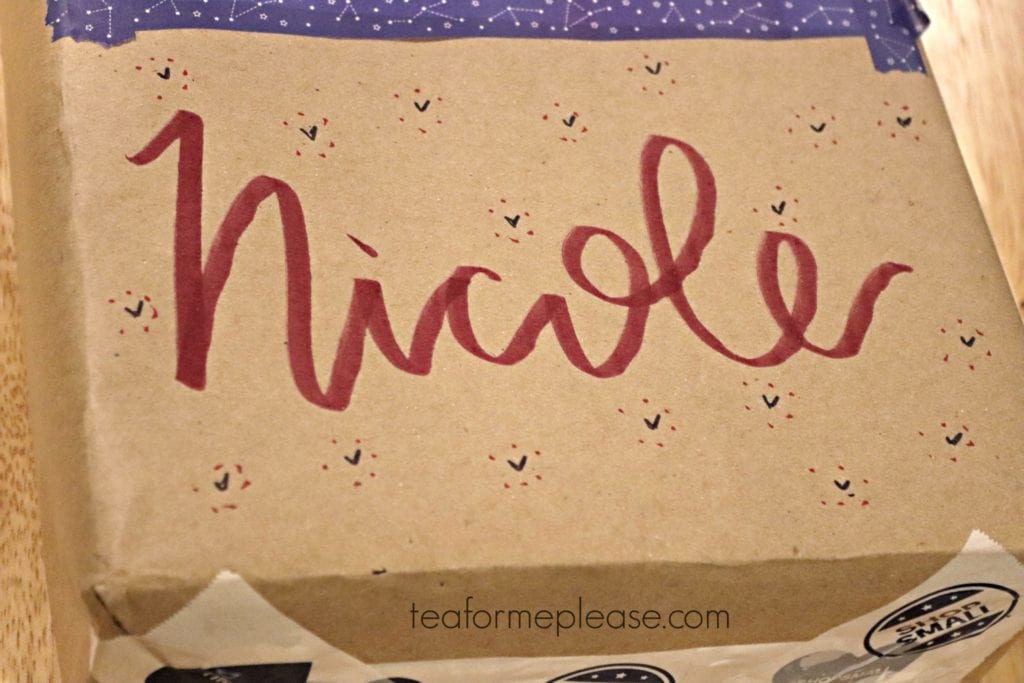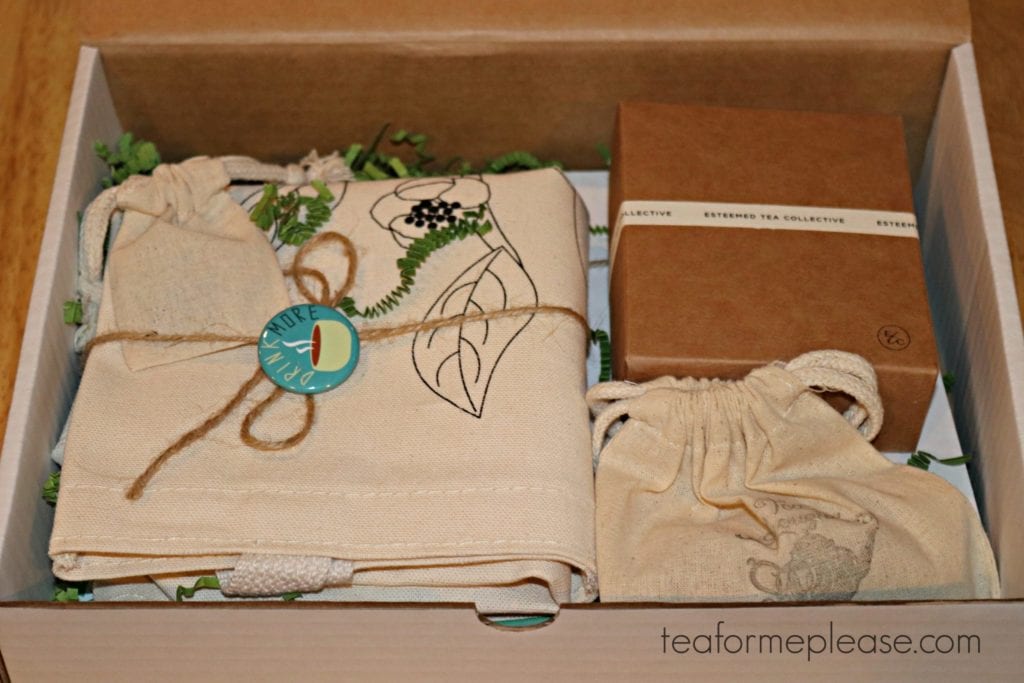 Pins
I already own several of Nazanin's pins, including a beautiful gaiwan and teacup set. They are the perfect way to show my love for tea everywhere I go. Two different designs came with the Steep It Real Box, packed in a muslin drawstring bag. The teapot surrounded by tea leaves and emblazoned with one of my favorite quotes will definitely be getting a lot of wear.
Notepad and Stickers
Nazanin designed an adorable 4×6 notepad with spaces for tasting notes as well as a steep memory about the tea that you are drinking. I'll be saving its pages for recording really special teas. The stickers are so cute! They are perfect for adding a sweet touch to correspondence with a tea loving pen pal.
Tote Bag
The canvas tote bag is definitely my favorite item in the box. It is perfect for carrying books and other things when I travel to the city. It also happens to perfectly match the Camellia Sinensis necklace that I purchased from her.
The Tea!
Of course, a gift box like this would not be complete without tea. I love that she offers different options so that you can really customize it to your own taste. You can choose from matcha, chai, oolong, blooming tea, or puerh versions. I received the oolong version which included a selection of high-quality oolong sachets from Esteemed Tea Collective. A sampler of puerh tuocha (which I also received) can also be added on for just $5.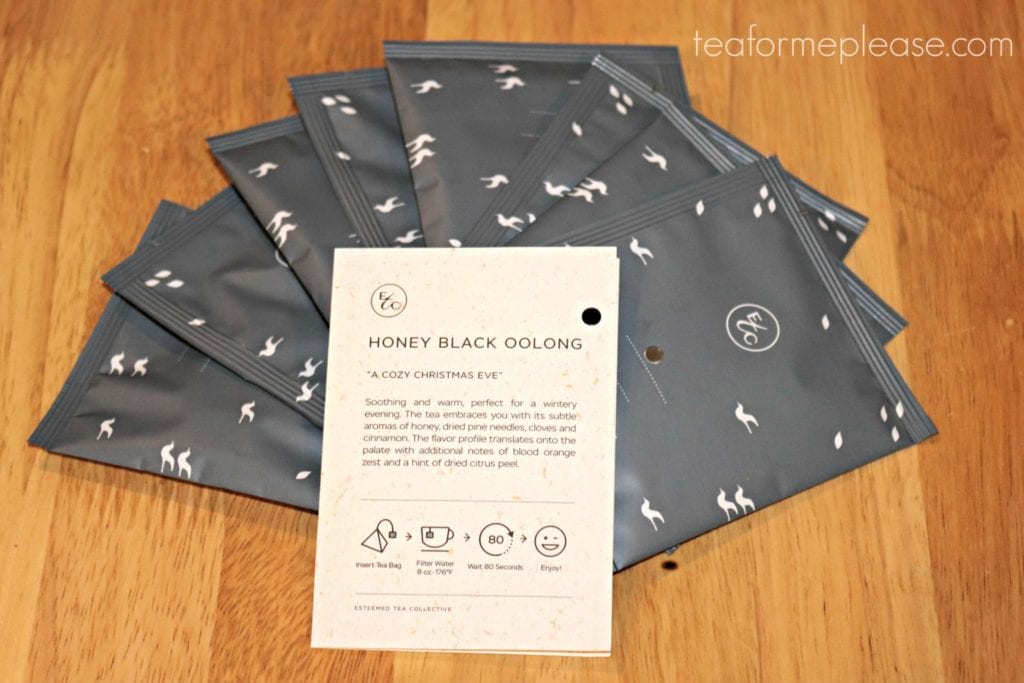 I have to say that I am really impressed at the quality and thoughtfulness of everything included in the Steep It Real Box. It is the perfect gift either for yourself or for the tea lover in your life. Nazanin kindly offered a discount code for Tea for Me Please readers. Enter TEAFORME to receive a 25% discount until 1/31!