Country of Origin: Taiwan
Leaf Appearance: tightly rolled, with prominent stems and fuzzy buds
Steep time: 30 seconds
Water Temperature: 194 degrees
Preparation Method: porcelain gaiwan
Liquor: pale gold
As a blogger who has reviewed more teas than I can count, it's rare to find something new or unusual that I haven't tried. Jin Xuan from Alishan made in the style of Oriental Beauty certainly fits the bill. According to Tea Repertoire's website, this tea was grown at about 1,200 meters of elevation and the leaves were bitten by leafhoppers. I can definitely see why they decided to name this tea Oriental Beauty Avant-Garde. It is quite unlike any version of this tea that I've seen before.
Leaf
The dry leaf was really unusual looking. They were tightly rolled in a way that made the stems and fuzzy buds pop out. If Oriental Beauty and High Mountain Oolong had a baby, this is how the result would look. Once unfurled, they revealed surprisingly whole bud sets with some visible oxidation along the edges.
I prepared this tea in a porcelain gaiwan that was about 125ml. Tightly rolled leaves like this can be deceiving. Six grams did not look like much but it filled my gaiwan once the leaves had fully opened up. Tea Repertoire gave western-style directions to brew at 90℃. I stuck with that temperature and infusions starting at 30 seconds.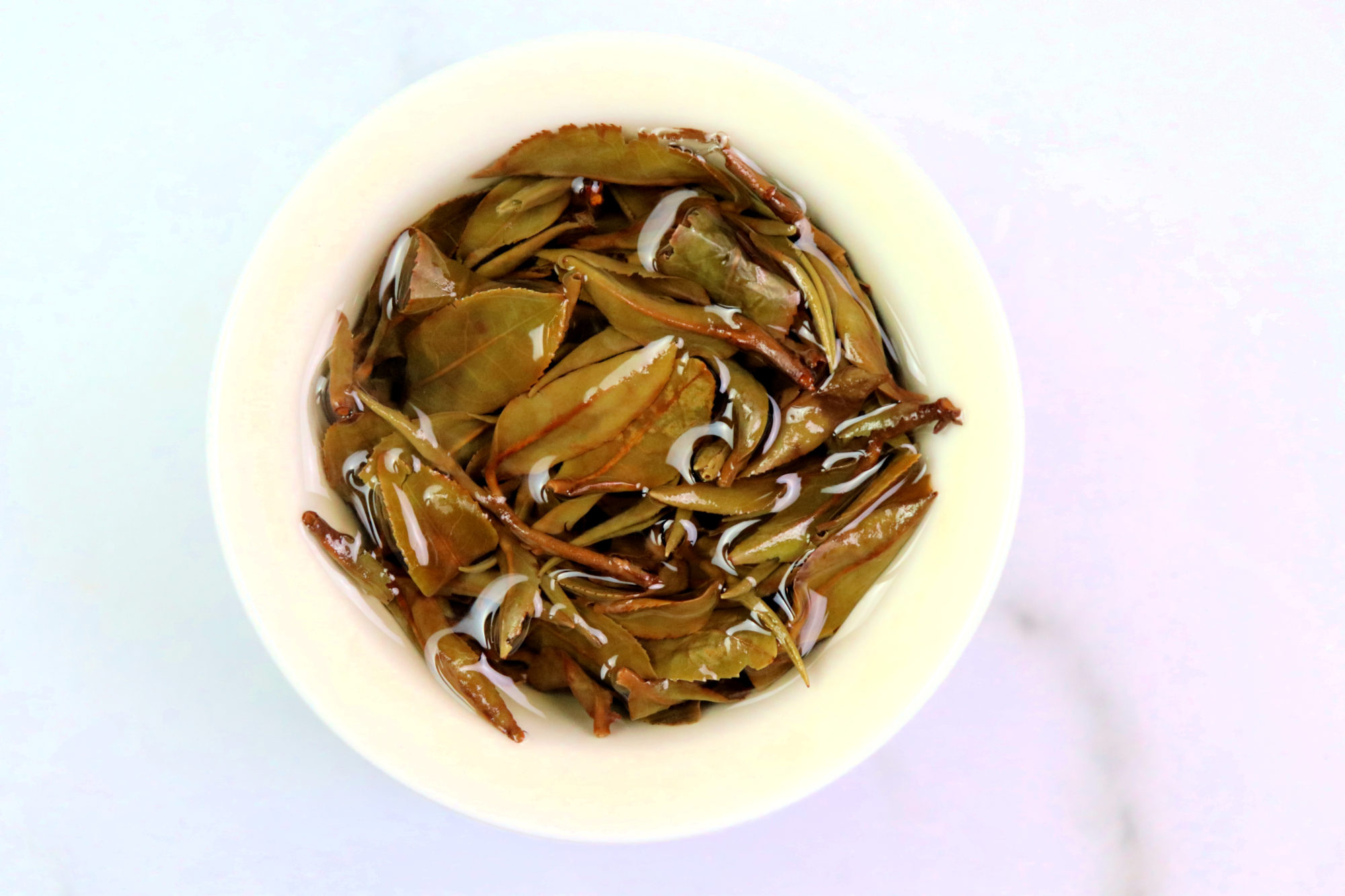 Liquor
Oriental Beauty Avant-Garde brewed up a pale shade of gold. My first infusion was on the lighter side, so the tea could probably have used a quick rinse to help open it up. The taste was sweet with notes of honey and stonefruits. The overall effect was complex yet soft at the time time. There was a pleasant, barely-there aroma of rose in the background. An interesting creaminess popped up in later infusions. There was some astringency, but it never stepped over into bitterness. Subtle hints of apple and muscatel grapes lingered long after each sip.
I truly enjoy this tea for the unique experience. Do not expect it to be Oriental Beauty or a typical Alishan because it is neither of those things. Tea should not take itself too seriously. There is always room for experimentation and play. That being said, this tea is on the pricier side. The fact that it is a bit of a unicorn does play into that. I wish that they would offer smaller quantities to make it more accessible and affordable for the curious.
Have you ever tried Oriental Beauty Avant-Garde? Let me know your thoughts in the comments below!
Oriental Beauty Avant-Garde sample provided for review by Tea Repertoire.