It seems that SoHo has become tea central in New York City. This neighborhood is home to some of my favorite haunts such as Harney & Son's and Palais des Thes. When a friend told me about T Shop, a new spot that just opened on Elizabeth Street, I just had to check them out. It was a bit hard to find, but I recognized the psychic sign (a separate business) on the door from their Instagram.
At the end of a long hallway, I walked through the glass door and was immediately transported. The space was incredibly quiet and serene. One of the owners, Theresa, and another patron were the only two there. I was immediately invited to partake in some Iron Arhat before making my own selection. Cliff teas aren't always my thing but this one was lovely. It had a very pleasant lingering aftertaste.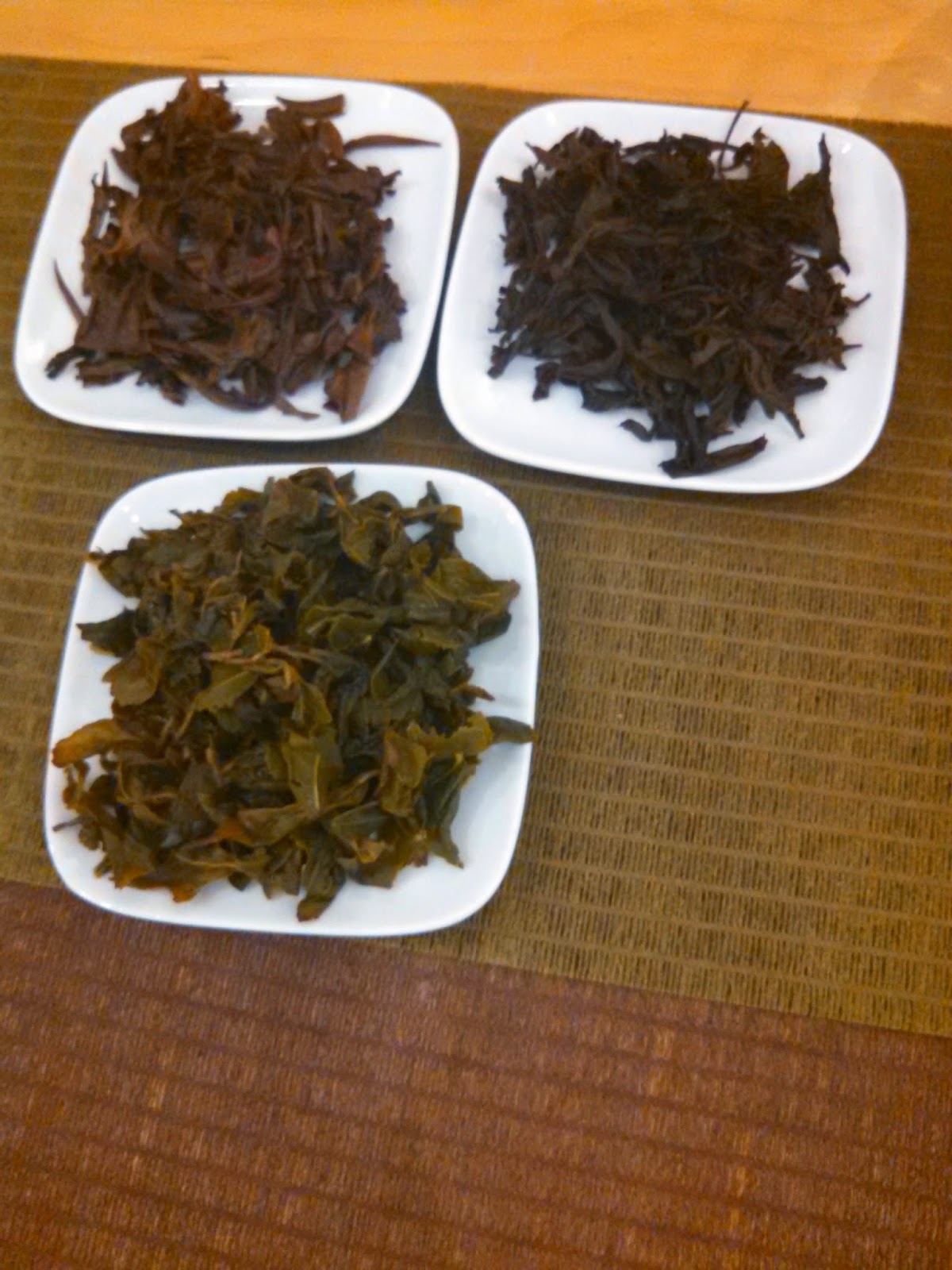 Their selection is limited for the time being but I immediately chose a compressed Moonlight White for my tasting. What can I say, I'm a sucker for that stuff. The price of $10 was very reasonable considering that it was expertly prepared the tea using a gaiwan. It was sweet like sugar cane with a really nice floral note. Theresa regaled us with stories of her tea-sourcing travels in Taiwan.
When that tea was finished, I wasn't quite ready to leave my newfound sanctuary just yet. I ordered their Four Seasons Oolong next. While this is generally considered an "everyday" tea, it was very enjoyable. We had an insightful discussion on the importance of growing regions when it comes to high mountain oolongs. Then we focused on Shui Ping teapots and closely compared three different pots that Theresa had on hand.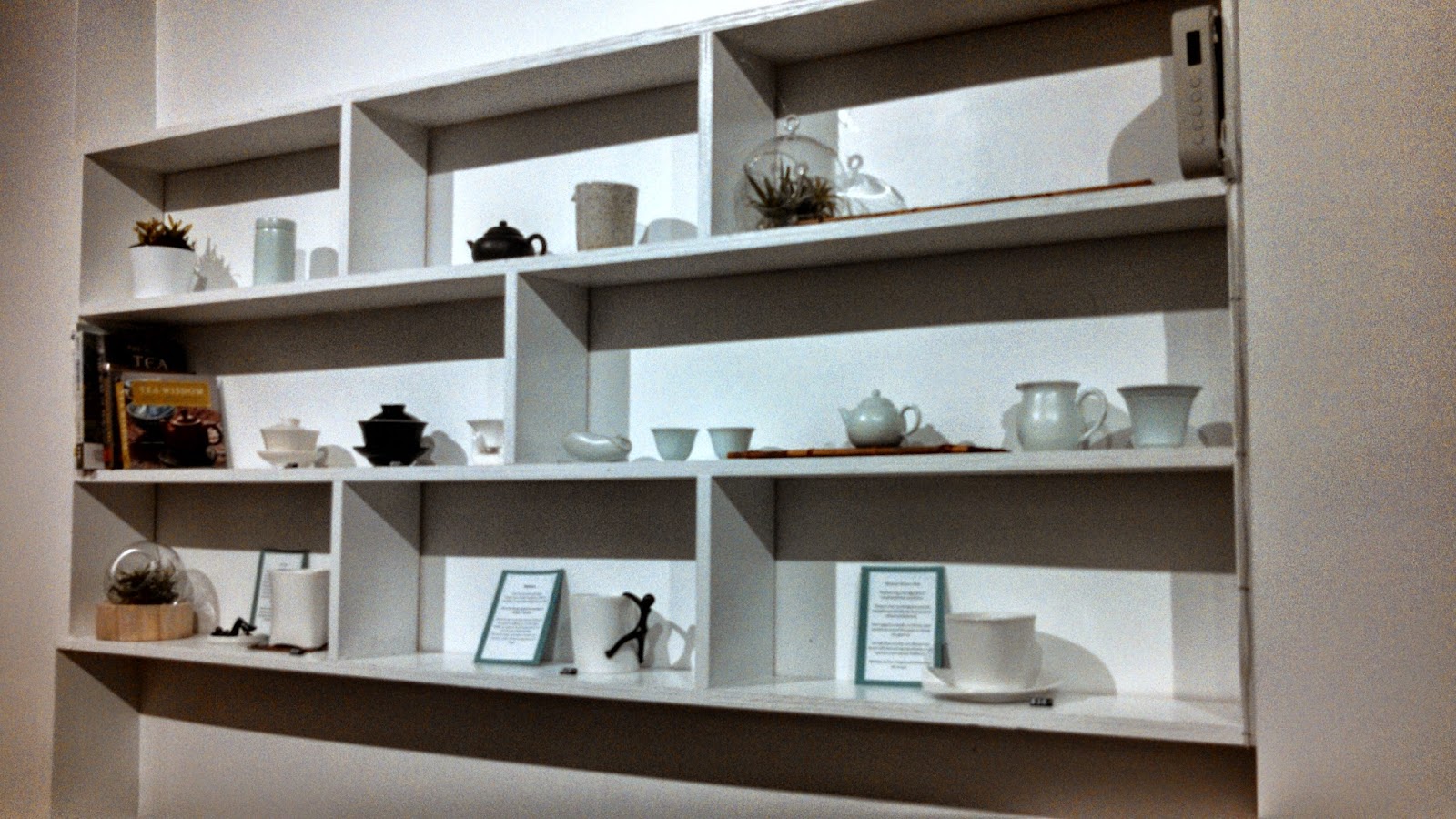 If my budget had been unlimited, I would have walked out with most of the teaware on the shelves. Everything is hand-selected and it shows. I did pick up a bamboo tea pick as this was yet another tea tool that was missing from my arsenal. I'll definitely be back for a few other pieces that I admired, including an unusual cup that appears to change shape while you drink.
Overall it was a really great experience. The pictures in the post were hastily taken with a dying cell phone battery. They really don't do this place justice so I'll replace them with better pictures on my next visit. I'm planning to go back with a friend in the future for table service, where you can brew the tea for yourself. This is exactly the kind of tea place that New York needed. They are engaging without being intimidating or snobbish. The prices are accessible enough for beginners but the teas are attractive for old pros. I wish Theresa and Yuki the best of luck on their venture. They are sure to do great things.