The folks at Sugimoto USA included samples of three different senchas when I purchased their temomi shincha (along with a very sweet note). Of course, I couldn't resist doing a comparison tasting of sencha steaming levels. This exercise definitely helped to educate my palate. I hope that you all learn something from it as well. Drinking multiple infusions of this many green teas in one sitting is not for the faint of heart, even for a seasoned tea drinker like me.
Keep in mind that there is a lot of variation between producers. One person's asamushi is another's futsumushi. That is part of the fun of tasting teas like these! Sencha represents around 80% of the tea produced in Japan. While it might be easy to see it as a singular entity, there are still layers of differences to explore.
Asamushi – Light Steaming
The appearance of Organic Sencha Asamushi was fairly typical for a sencha. The leaves were mostly dark green in color with a subtle sheen. It brewed up a pale yellowish-green color. The taste was grassy and bold yet sweet at the same time. It wasn't overly astringent and the finish was clean and refreshing.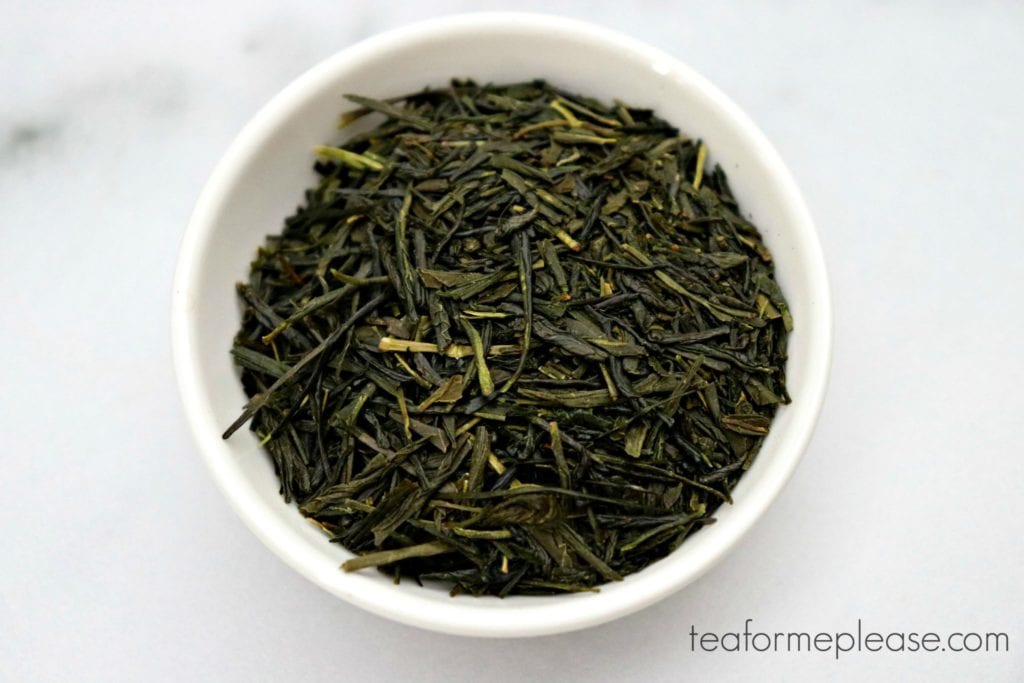 Chumushi – Medium Steaming
Sencha Chumushi had a similar but slightly more broken appearance in comparison to the asamushi. It brewed up a similar shade of yellowish-green but much cloudier, particularly for the second infusion. The taste was definitely more vegetal and astringent but there was still a good amount of natural sweetness.

Fukamushi – Heavy Steaming
Last but not least, the leaves of Sencha Fukamushi were even more broken than the previous two selections. Broken disn't necessarily a bad thing, they are just broken down by the more intense steaming. The liquor was also darker and cloudier appearance. Tastewise it was savory with a more noticeable umami element.

Have you tried all of these sencha steaming levels? Which one is your favorite? Let me know about it in the comments below!
Asamushi, Chumushi, and Fukamushi sencha provided by Sugimoto USA.