Dong Fang Mei Ren is one of my favorite teas, and I'm excited to share a bit more about it with you. This famous Taiwanese oolong goes by many names. You might also know it as:
Peng Feng Cha
Oriental Beauty
Eastern Beauty
Bai Hao Oolong
White Tip Oolong
Champagne Oolong
Five Color Oolong
Braggart's Tea
Oriental Beauty feels a bit outdated for 2020. Dong Fang Mei Ren or Bai Hao is my personal preference for that reason. The story goes that the tea got its name after it was presented to Queen Victoria. Another similar tale tells us that the name was changed after Queen Elizabeth II tasted it at the World Food Expo. There isn't proof of either one being true. I believe it was quite simply dubbed that by an enterprising tea seller.

How It's Made
Unlike most other oolongs, Dong Fang Mei Ren is made using only the bud and top two leaves. It also unique because it is harvested during the summer rather than spring or fall. Qing Xin Da Pan is the traditional cultivar. Less expensive versions might be made with Tie Guan Yin or other more common varieties.
One crucial step is for the leaves to be bitten by a species of leafhopper called Jacobiasca formosana. This causes the tea plants to release volatile aromatic compounds. It is thought that terpenes and other chemicals produced by the plant help attract spiders to prey on the leafhoppers. There is a fine balance, as too many bites can make the tea bitter. Some oxidation might occur since the leaves are damaged, but this is minimal. They are still able to be processed into any category of tea.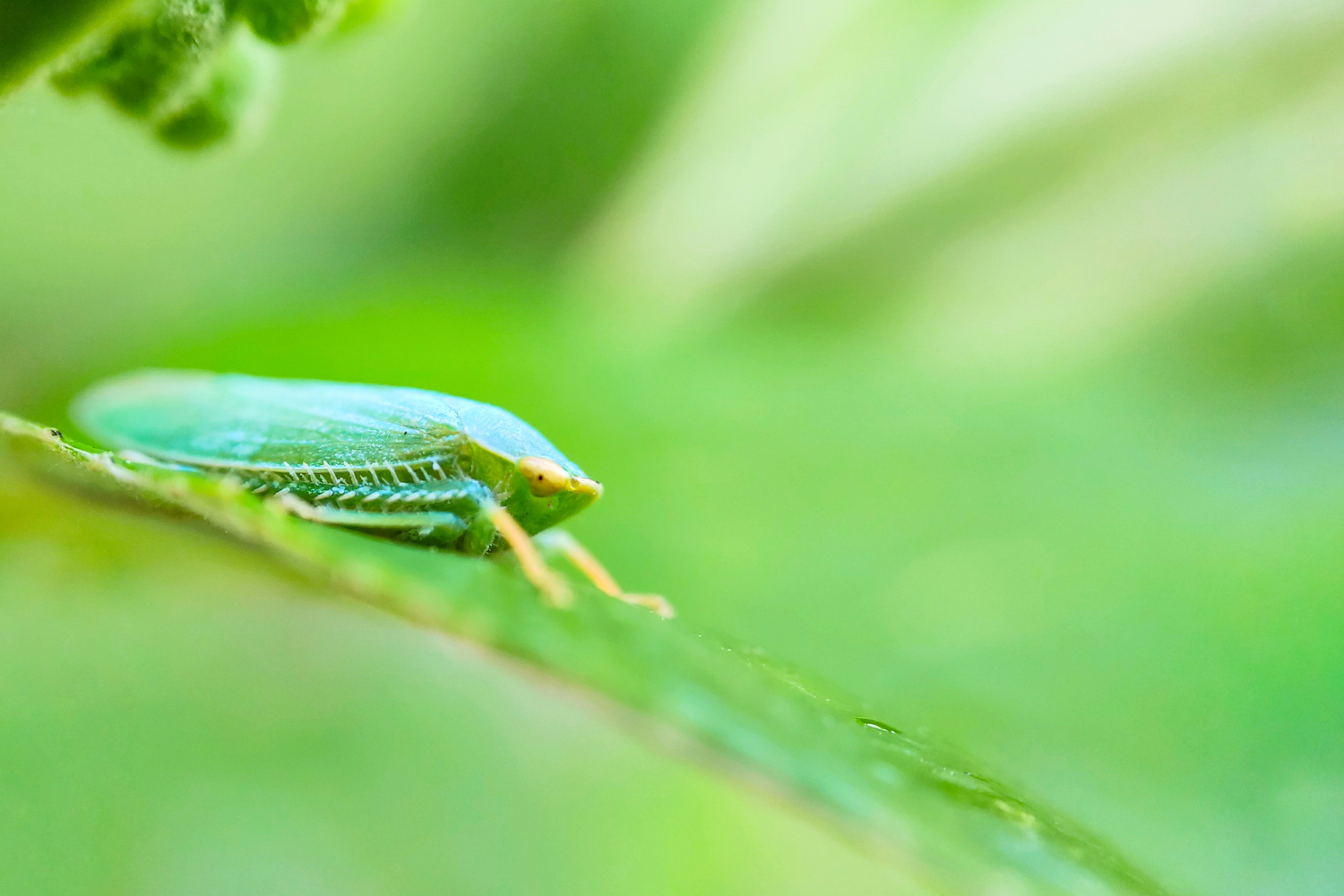 After harvesting, the leaves are withered in the sun and then indoors. The leaves are bruised with a round of gentle shaking or tumbling and allowed to oxidize. The oxidation level is usually about 70 or 80%. Fixing stops the oxidation at precisely the right moment so that it will not turn into a black tea. The leaves are then rolled and dried so that the moisture content is lowered to around 5%.
Bai Hao oolong is often advertised in the western market as chemical-free due to the necessary relationship with the leafhopper. This is not true, and I wish companies would stop selling their tea this way. The same field may be sprayed with pesticides in early spring but not in summer when Bai Hao is produced. Herbicides, fungicides, and many other agricultural chemicals do not affect the leafhopper.
Where It's From
Traditional Dong Fang Mei Rein is made in Beipu and Emei in Taiwan's Hsinchu County. The elevation is lower, usually about 300-800 meters above sea level, with fairly mild weather.
High demand for this tea has inspired copies to be grown in other regions of Taiwan, China, Vietnam, and Thailand. I find that the taste is not the same, even in areas with active populations of Jacobiasca formosana. Terroir matters!
What It Tastes Like
Bai Hao oolong infuses to a brilliant orange-ish amber liquor. The taste is smooth and sweet, without any bitterness. Think peaches, nectaries, and muscat grapes with hints of rose. There is a distinct honey note, thanks to our friend, the leafhopper. This tea is often likened to Darjeeling because they share a similar fruity quality. A high-quality Dong Fang Mei Ren can be extremely expensive, upwards of $0.80 per gram, but the taste is unlike any other tea I've had. This one that you definitely need to try if you are a fan of honey aroma teas like Mi Lan Xiang!

How to Brew It
I probably sound like a broken record, but seriously, gongfu is the best way to enjoy an aromatic tea like this one. No need to be fussy about it, all you need is a gaiwan. I recommend using water slightly under a boil with at least 6g of leaves for every 150ml of water. My infusion times usually start around 20 or 30 seconds. That can be extended as you go for later infusions.
For more western-style brewing, use 1.5 to 2 teaspoons of leaves to every 8oz of water and infuse for 3 minutes. Don't throw those leaves out after the first cup or pot because you should definitely be able to brew the another 1-2 times.
If you happen to find a less expensive Bai Hao oolong, they also make an excellent cold brew ice tea.

Have you ever tried Dong Fang Mei Ren? What is your favorite way to brew it? Let me know your thoughts in the comments below!
Additional Reading
Oriental Beauty: Myth and Mystery
Oriental Beauty and Other Bug-Bitten Teas: Fact or Fiction?
Introduction of Oriental Beauty
Rough Thoughts on Oriental Beauty
Pin It for Later