Country of Origin: China
Leaf Appearance: small, dark with golden tips
Steep time: 30 seconds
Water Temperature: 212 degrees
Preparation Method: porcelain gaiwan
Liquor: very dark, almost black
I picked up a Wild Monk Reprise cake for an episode of Husband Tea Torture last year, and Garret from Mandala Tea kindly included samples of several of their new ripe puerh projects. I was immediately drawn to We Bulang Together because I love tea puns, and it pretty much has the best name ever.
This tea, as the name implies, comes from the Bulang area of Yunnan. It was made with spring material harvested in 2019 and then pressed in 2020. It was interesting to learn that it was fermented from October to November. That is not information that many companies know or have listed about their teas.
Leaf
My sample was loosely compressed. The leaves were fairly dark in color, with golden buds scattered throughout. That is something I always like to see because it is usually a sign of higher quality material. They had an earthy, slightly sweet aroma. I prepared this tea gongfu style using a porcelain gaiwan. My water temperature was 212℉ with 30 second infusions. I gradually extended that time towards the end of the session in order to keep the flavor consistent.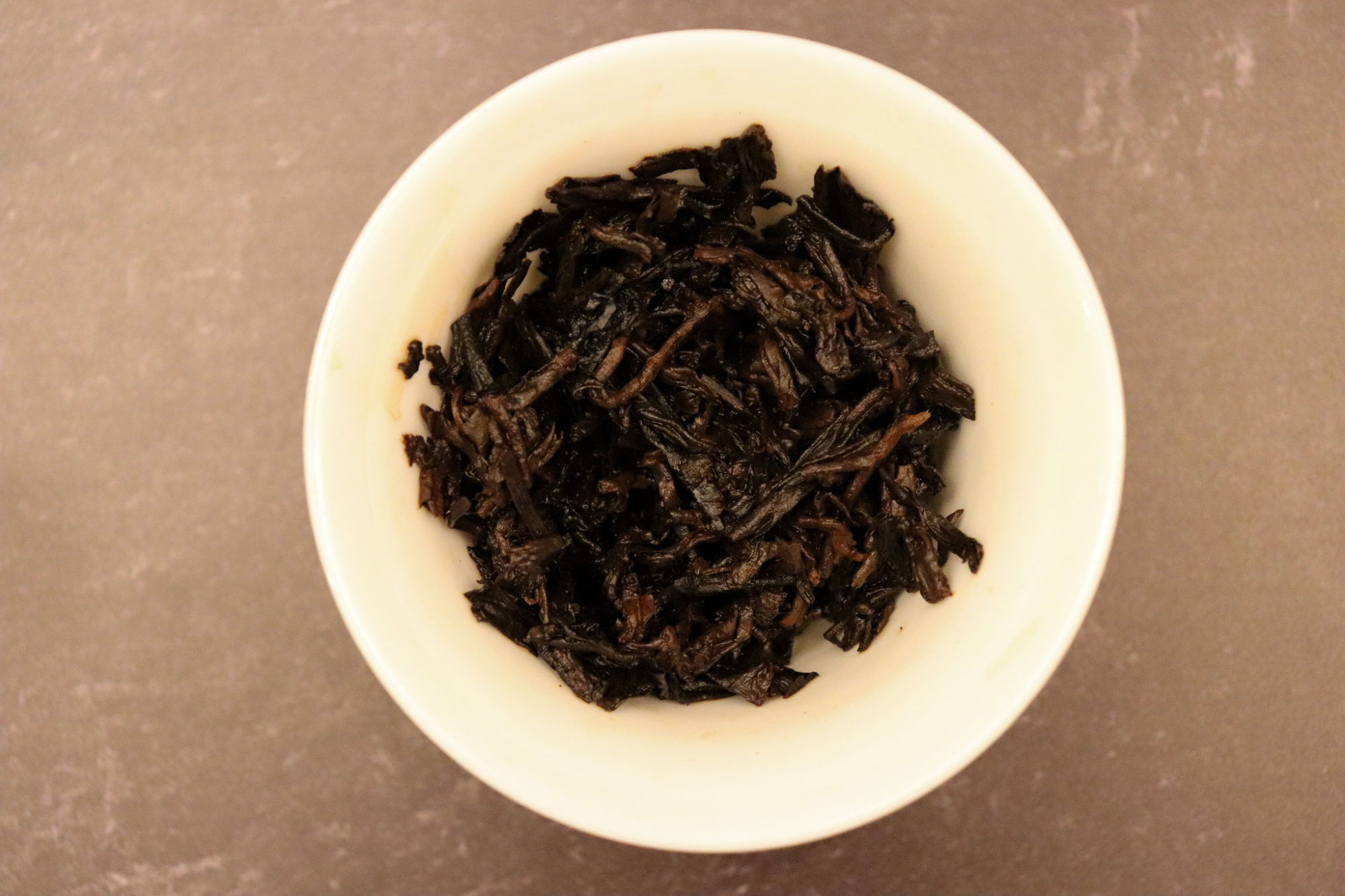 Liquor
Most shou puerh take a few infusions to open but We Bulang Together brewed up very dark from the get-go. There was a slightly reddish cast to the liquor that made it almost look burgundy. The taste was pleasantly earthy and creamy with notes of dark chocolate. That almost gave it a kind of bittersweet bitterness but in a gentle way. There was also an underlying minerality that reminded me of wet river rocks. The mouthfeel had an oily texture that coated my mouth after each sip. The overall feeling after drinking this tea was warming and comforting. It really hit the spot on a chilly day when I was feeling under the weather.
Have you ever tried We Bulang Together? Let me know your thoughts in the comments below!
We Bulang Together sample received with paid order from Mandala Tea.