Green Tea Lovers Adam's Peak Silver Needle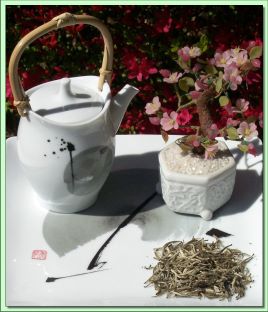 According to Green Tea Lovers this selection is a Sri Lankan white tea that is grown at a high altitude. I steeped this tea for three minutes in a ceramic teapot using 180 degree water. The dry leaves looked just as you would expect from a silver needle, pale green and covered in downy hairs. The liquor was practically colorless and had a light, pleasant aroma.
This tea was very subtle. Once I took my time with it the flavor profile was actually quite complex. It was vegetal, creamy and nutty with notes of honey. The second steeping was a bit more fuller bodied and surprisingly good. A really nice citrus element came out during this infusion that wasn't there in the first. I would definitely recommend this tea.