Global Tea Hut – January 2015: Buddha's Palm Oolong
Gosh, I am so behind on writing. There's posts scheduled for all five days that I publish but sometimes things like this really great oolong from +Global Tea Hut slip through the cracks. There wasn't time for a full photo session but in a way, I think that I might have enjoyed it more because of that. I had a quiet and meditative moment at my kitchen table. The ever faithful Zhu was my only companion. The tea was everything I wanted; aromatic, floral and expertly roasted. The articles about roasting and its history in the Taiwanese tea industry were very interesting.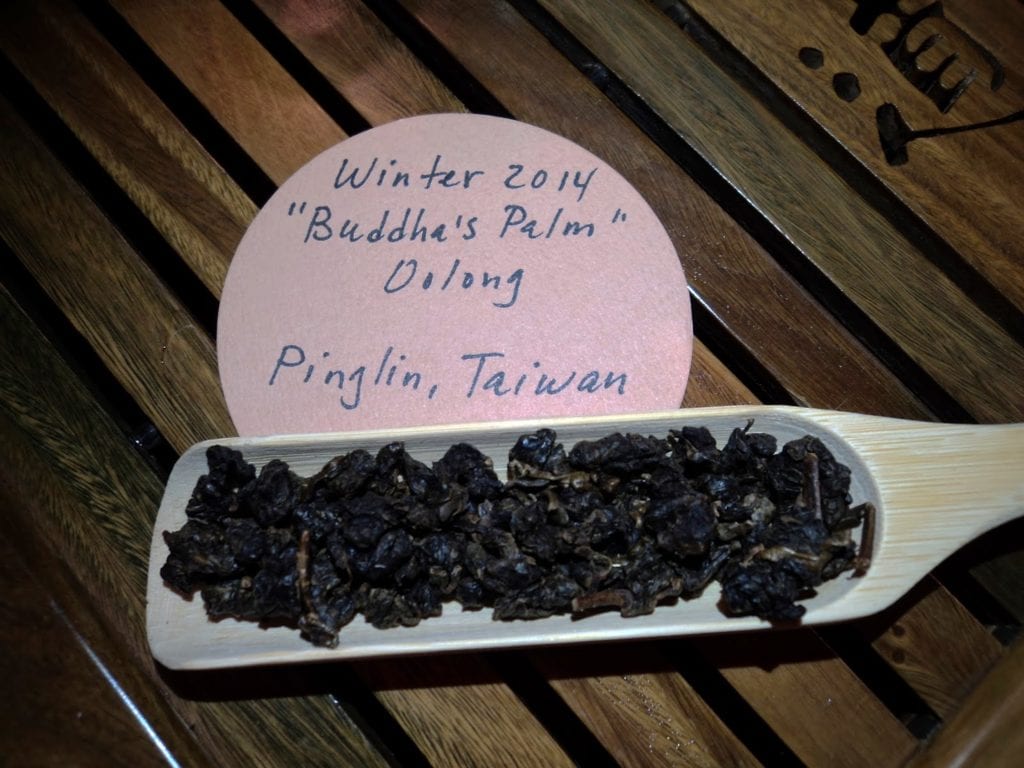 The magazine that accompanies each month's tea is always something that I look forward to. It is interesting because with each one, it seems that a different type of story will resonate with me the most. The one that I found myself reading a few times over was by Sam Gibb. He wrote candidly about being a teacher and the feeling of being a failure. Tea became a way to connect and engage with his students in a very meaningful way. I loved reading the notes from all of the kids about how they felt about tea and the changes that it brought about in their lives.
Much like a kid on Christmas morning, I really look forward to seeing what the "tea gift" will be each month. January's enveloped brought a pair of wooden chopsticks complete with their own fabric case. The meditation cushions at Global Tea Hut were made out of the same material, tying us all together. Isn't that a nice thought? I think I'll go order some sushi so that I can put them to good use.