DōMatcha has a special place in my heart because they were one of the first matcha brands that I ever tried. I already knew about their tea but I was fascinated when I read a bit of history in an email blast that they sent out recently.
John Harrison, the founder of DōMatcha, is the fourth generation head of Andrews & George. They were the first foreign company to trade in Tokyo and imported the first automobile to Japan. What does any of this have to do with tea? John was able to leverage his company's long-standing history to connect with Tea Master Mr. Kazunori Handa and an Uji supplier with more than 300 years of experience.
I couldn't resist giving the Master's Choice a try when they contacted me to do a review. The product description mentions that it is a special blend created by their tea master. This doesn't make it unique (blending matcha is quite common) but it seemed to be the highest grade of tea that they carry. It isn't the most expensive matcha that I've tasted but it comes pretty close at $33.99 for 30g.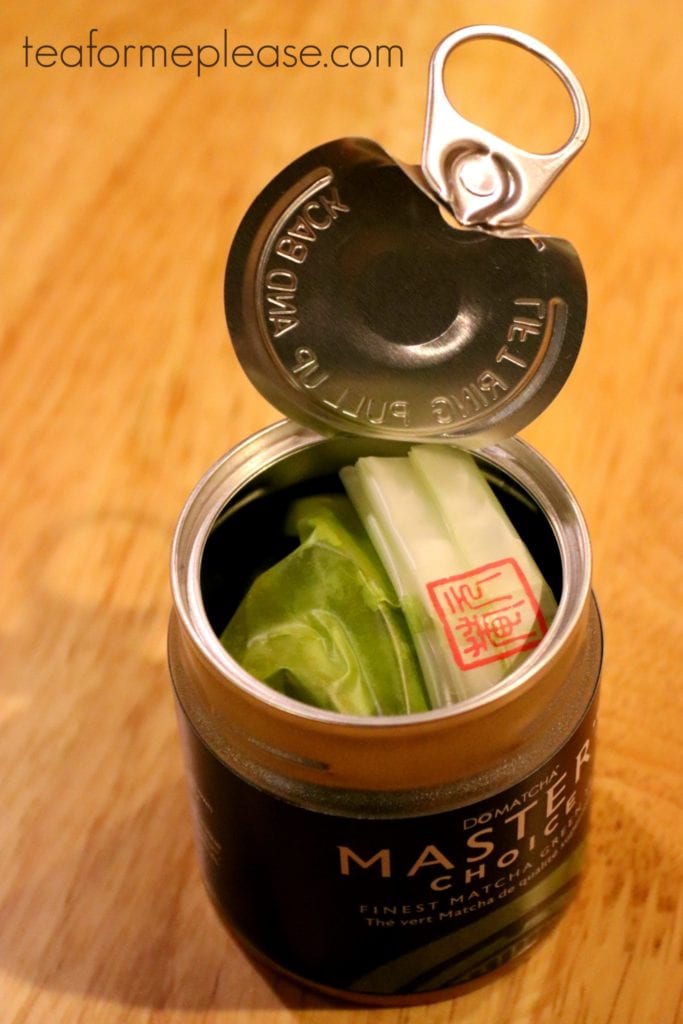 I was happy that the tin had a pull tab lid as well as a sealed inner bag. Freshness is so very important when it comes to matcha. You'll know if your tea is good right away just by looking at the color of the powder. Thankfully this one was vividly and vibrantly green.
My camera had a hard time capturing it due to the terrible lighting in my apartment but it was exactly like what I wanted to see. Sifting always helps to avoid clumps but I found that it whisked well even when I skipped that step.
I always look at texture and aroma when evaluting a tea. Ideal matcha has a smooth consistency, similar to talcum powder. Larger leaf particles could be a sign your matcha was not stone ground (as it should be). Culinary matcha might be a different story but the standard should be higher for a tea that labeled as ceremonial grade. The aroma should be as green as the powder, vegetal and sweet. Stale matcha will have more of a dusty hay smell to it. How did this one fare? Check and check!
Master's Choice matcha whisked well and produced a nice foam. The taste was full bodied with a creamy mouthfeel. It had plenty of umami and very little bitterness. Some astringency is expected when drinking matcha but it never became unpleasant, even when prepared with hotter water. It was more vegetal than grassy, reminding me of crisp sugar snap peas and baby spinach.
Master's Choice Matcha provided for review by DōMatcha.