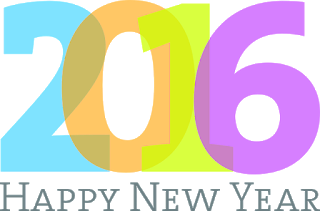 This year has been an exciting one for me. That is probably part of what has made it seem like 2015 flew by. It started off with a bang in January when I launched my quarterly journal. What started as a tiny little email list has ballooned to 700 tea lovers. It has been a lot of work but each issue is truly a labor of love. I've been incredibly blessed to have some of the best in the biz contribute articles. I had the opportunity to help Lucy from Silver Needle Tea Co. at NY Now. I was invited to a matcha meditation at the Shinnyo Center and served tea at the NY Travel Fest. I spoke at World Tea Expo and was incredibly honored to win the award for Best Social Media Reach. Amazing experiences like having a cha xi in Bryant Park and afternoon tea at The Lowell made me even more grateful for everything that I get to see and do because of this blog.
Over the course of the year I also:
Reviewed 100 teas, bringing the lifetime total of this blog to 912! The actual number of teas that I've drunk is likely a bit higher since I don't write about everything that I come across.
Read 16 books on or related to tea. A good portion of those still need to be written about here.
Published my first article on World Tea News
Over the summer I continued to keep my dream of working in tea alive by becoming a Teavana partner. It's been an interesting journey for many reasons. I've felt more challenged yet also fulfilled than any other job I've had. My passion for tea is celebrated and encouraged. The same could not be said for other tea places where I have worked. To my surprise, there's been more than a few people who expressed their disbelief and in many cases disgust at the very idea of working for "them". It bothered me at first but at the end of the day what other people think will never pay the bills or put food on the table.
2016 promises to be even more of a whirlwind. I've been notified that my proposal was accepted for World Tea Expo in June. I'll be speaking solo this time around which is both exciting and terrifying. +Tea for Me Please turns 8 years old in October. I decided it was about time for a bit of an update. Let me know in the comments what you guys think of the new look. I've been lucky enough to receive wonderful notes, messages and packages of tea from many of you this year. Thank you all for coming along on my journey with the leaf!!